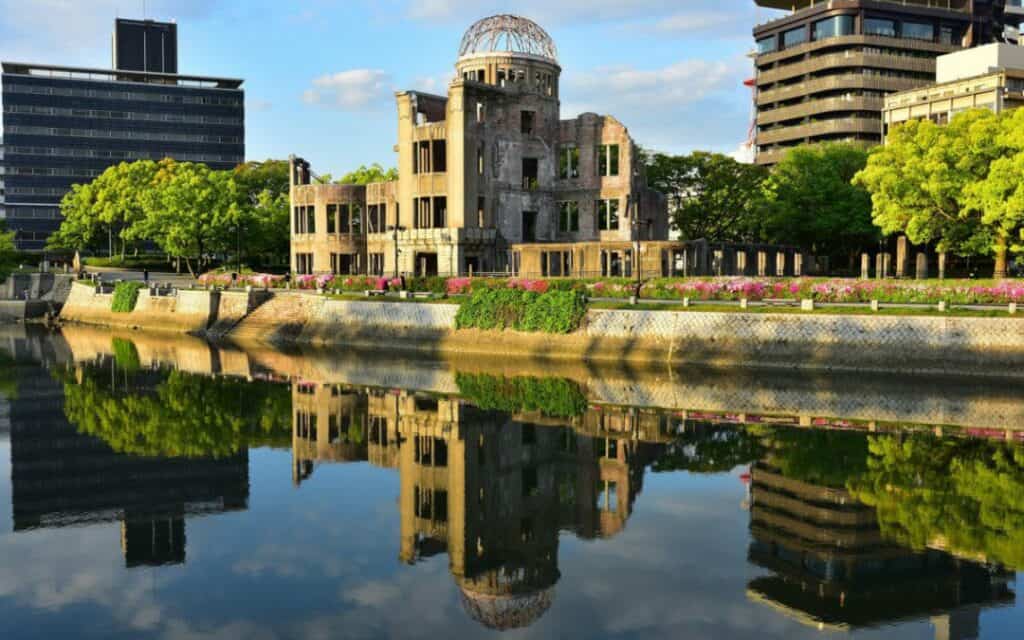 A SPECIAL Nuclear Hotseat interview that considers what Peace is, what Peace Culture is, and how we might work on a planetary basis to institute new ways of being and building for a sustainable future. A Holiday gift from me and the crew at Nuclear Hotseat for those who are working in what this interview teaches us to call the Peace Industrial Complex. – Libbe HaLevy, December 22, 2020.
This Week's Holiday SPECIAL Interview:
Peace and Peace Culture: Steve Leeper is Founding Partner & Vice President of PEAC Institute, which stands for Peace, Education, Art and Communication. Steve has spent about half of his 70 years in Japan. He has a master's degree in clinical psychology and has worked as a family counselor (10 years), management consultant (14 years), translator (30 years to present) and peace activist (16 years). He believes, until he encounters facts to the contrary, that he has translated, edited, or interpreted more A-bomb survivor stories than anyone in the world except his wife. He began working for Mayors for Peace in 2002, which led to his appointment in 2007 as chairman of the Hiroshima Peace Culture Foundation. He stepped down in 2013 and currently is visiting professor at Hiroshima Jogakuin University and Nagasaki University as well as executive director of PEAC's Hiroshima campus, Peace Culture Village. His publications include Hiroshima Resolution (bilingual), Nihon ga Sekai wo Suku and Amerikajin ga Tsutaeru Hiroshima (Japanese). We spoke on December 10, 2020.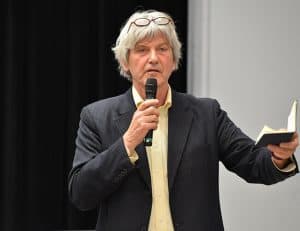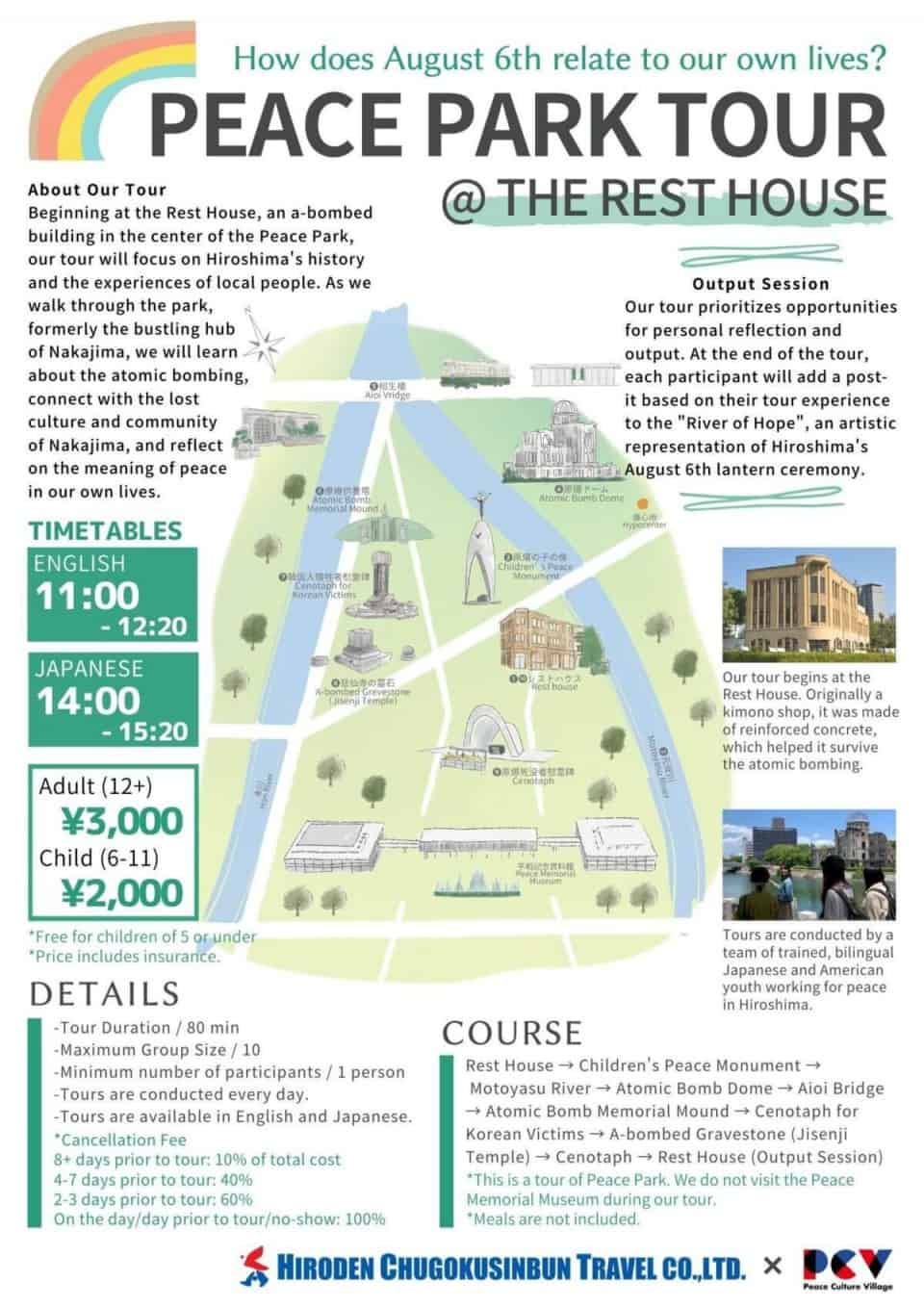 Libbe HaLevy
00:00:01
Peace on earth. Isn't that what we wish each other during this holiday season, but what is peace? What does it look like? And would we recognize it? If it bit us on the posterior without peace, could it ever be possible to solve the planetary problems like climate change? As one genuine expert tells us,
Steve Leeper
00:00:24
I am completely convinced that we will not make any progress on the climate change issue until we overcome the animosity and the cutthroat violent competition that are embodied in nuclear weapons, nuclear weapons are the physical manifestation of hatred and fear. And with those things hanging over our heads, we can't cooperate enough to solve these other really difficult problems.
Libbe HaLevy
00:00:54
Well, when the head of the Hiroshima peak Institute and peace culture village spells out not only the problems, but also provides a realistic possible way through them. We get the hopeful inkling that there still may be a way out of that deadly seat that we all share
Announcer
00:01:12
Nuclear hot seat. What are those people thinking? Nuclear hot seat. What have those boys been breaking their hot? See the Ms. Sinking our time to act is shrinking, but the visceral linking nuclear Hotsy, it's the bomb.
Libbe HaLevy
00:01:44
Welcome to nuclear Huck seat, the weekly international news magazine, keeping you up to date on all things nuclear from a different perspective. My name is Leebee Halevi. I am the producer and host as well as I survivor of the nuclear accident at three mile island from just one mile away. So I know what can happen when those nuclear so-called experts get it wrong this week for the holiday season, a special full length interview with Steve Leeper. He is executive director of the Hiroshima peace culture village, and much more. Steve offers some stunning insights into what peace culture is and how it might be attained hands on real world suggestions that dare I say it provide a glimmer of hope as to how to attain a future that is worth passing on to our genetic downline. Today is Tuesday, December 22nd to 2020. And here is this week's nuclear hot seat holiday special from our usual different perspective.
Libbe HaLevy
00:02:51
Steve Leeper is founding partner and vice president of the Hiroshima peak Institute, which stands for peace education, art and communications. He is executive director of peaks Hiroshima campus, the peace culture village. Steve has a master's degree in clinical psychology and has worked as a family, counselor management, consultant, translator and peace activist. He began working for mayors for peace in 2002, which led to his appointment in 2007 as chair of the Hiroshima peace culture foundation. I spoke with Steve Leeper on December 10th, 2020, Steve Leeper. It is great to have you here with us today on nuclear hot seat.
Steve Leeper
00:03:37
And thank you. I'm very honored to be here
Libbe HaLevy
00:03:40
In the audience by telling them a little bit about your background and how you became involved in peace and nuclear issues.
Steve Leeper
00:03:48
I came to peace through conflict resolution. I was on my way to becoming a family therapist. When I met a guy who is doing conflict resolution in corporations, and he recruited me to work for his company as a management consultant. So then I became a conflict resolution consultant, and we would go into companies and we would interview all of the partners and anybody that we thought might be involved in whatever the conflict was. And then we would identify what the conflicts are, what the sides are, where the hottest spark is and all that kind of thing. Then we take everybody off on a retreat and talk about these conflicts and get them to make a collective decision about which way the company should go. The theory that my, my boss, the guy who ran this company, his idea was that companies will call and they'll ask for a performance evaluation system or something like that.
Steve Leeper
00:04:53
Then you can't give them anything until you find out where the conflict is, because no matter what you give them, they will wreck it unless the conflict has been resolved. So you go in and you find out who is mad at who. And it often happens when the founder of a company is leaving, or some people are in conflict over whether the company should grow or stay the same size, that kind of thing. So, anyway, I got into the idea of resolving conflict that I studied conflict resolution at Emory university. And then when I went to Japan, I was going to do my PhD on Japanese strategies of conflict resolution. But once I got over there, I just got into being a management consultant and being a translator and got too busy. And I just never even got my PhD. I just got into working between Japanese and Americans, because at that time, this is the late eighties.
Steve Leeper
00:05:56
I went to Hiroshima in 1984. So in the late eighties, that is when Japan was taking over the world, right? They were buying Rockefeller center in New York, and everyone was talking about how great the Japanese are. And at that time, Atlanta was the fastest growing Japanese community in the world. There were companies coming in all the time. So I thought, okay, I will be a person who works between the Japanese and Americans resolving their conflicts. I went to Hiroshima just to be there for two years and come back and open a branch office of Clark consulting company, which is based in Palo Alto. But once I got to Hiroshima, it was the perfect time to be in Hiroshima because Mazda had just opened an office in flat rock Michigan. So that was helping the Japanese managers manage American employees that they were working with in America.
Steve Leeper
00:06:56
And I was going back and forth between the U S and Japan a lot, also my wife and two Japanese women. And I got a translation company going. So we were doing that as well. Gradually though, we got more and more into being peace activists. Why that happened is a very long story, but it ends with India and Pakistan nuclear tests, which happened in 1998, after that some Indian and Pakistani activists came to Hiroshima. And they said, you got to send people over to our countries and tell them what the atomic bombing was like, tell them what a nuclear weapon is because we're all dancing in the streets that we now have nuclear weapons, and we all, we think it's great. And so you have to do something about that. I worked with a woman called and we created a organization called global peacemakers association.
Steve Leeper
00:07:55
And the idea was to teach people to go to India and Pakistan. Talk about the problem of nuclear weapons. Talk about what happened in Hiroshima, the importance of peace, that kind of thing. And to do it in English, that was our particular angle was we were going to teach them to do it in English. There were already some organizations sending survivors there and activists there, but they would be doing everything in Japanese, which requires interpreting, but we found people who can already speak pretty good English. And then we taught them how to talk about nuclear weapons and peace and Hiroshima and that sort of thing. And we sent them over or took them over to India and Pakistan.
Libbe HaLevy
00:08:42
How did your gearing up to explain all of this to people in India and Pakistan impact you in terms of your increased knowledge about the bomb and how it has impacted human life?
Steve Leeper
00:08:59
Thank you. What happened to me is when I went there, I was totally not interested in peace, nuclear weapons. None of that, all I wanted to do was make money and get famous as a conflict resolution consultant, political peace was not a thought for me. I was into how do human beings in families or in companies resolve conflict? That's all I was thinking about. But once I got to Hiroshima, I started getting trained by the survivors and the peace community there. And I gradually came to understand that if we don't have peace. And in fact, if we don't get rid of nuclear weapons, we are not going to solve any of the other problems that we face. For example, right now, the big deal is climate change. Activists that I know are excited about climate change and don't think at all about nuclear weapons, but I am completely convinced that we will not make any progress on the climate change issue until we overcome the animosity and the cutthroat violent competition that are embodied in nuclear weapons, nuclear weapons are the physical manifestation of hatred and fear and animosity.
Steve Leeper
01:10:24
And with those things hanging over our heads, we can't cooperate enough to solve these other really difficult problems like CO2, like hunger and poverty, pandemics and things that need cooperation. Don't get cooperation cause we're threatening to blow each other off the face of the earth. And we are stuck in this animosity way of looking at each other. Hiroshima teaches you that you, you have to get out of that. And in fact, that's what happened to the survivors after the bombing, not all of them, but many of them almost instantly understood that this bomb is not just one more tool of war. This is a threat to humanity and that created their own strain of non-violence is not the con the non-violence of Jesus or the non-violence of even Gandhi. It's the non-violence of people who say, if we use these weapons, it's the end of us. And so they were very persuasive to me and I, I really came to believe deeply that this issue, the problem of nuclear weapons is the problem of cooperation. And the problem of cooperation is the problem that we will either overcome, or it will kill us before all this global peacemakers in India and Pakistan, I was already getting trained by the peace community in Hiroshima,
Libbe HaLevy
01:12:01
Back to India and Pakistan. What was the result of the trainings that you did and the people that you sent over there? Did you see any appreciable change?
Steve Leeper
01:12:13
You know, when we went there, we were invited by peace activists and they would have us going around to rotary clubs, lions clubs, and mostly universities. We went to a lot of universities and spoke to students almost everywhere. We went, we were extremely well-received and well treated and cared for, especially the Japanese. I was subject to some animosity because I'm an American. And they say, you, you should be back in your own country talking about this. What are you talking about this to us for you are the problem. So I came in for a little bit of that, but most of the people that we met, we met because they had some sort of association with the peace activists who invited us over there. So just from the people that we met, I'm not sure how much change we made, but I did see that an awful lot of Indians and Pakistanis do not want war.
Steve Leeper
01:13:18
They really do not want war. And they do not want nuclear war. And they are afraid of nuclear weapons. It is true that there are those who were very satisfied or let's say proud. Oh, okay. Our country now is in the nuclear club. Indians, especially were thinking that, and then from the Pakistan is we heard, well, India did it. So we had to do it. And India has a bigger army than we have. So if we don't have nuclear weapons, we can't stand up to them and all that kind of stuff. So there was that going on, but it all got cut short by nine 11 in September, 2011, there was this just disastrous hatred of Muslims that came up. And all of a sudden it was dangerous for us to go to Pakistan. Japan put a travel advisory on Pakistan. That means we could not take Japanese people over there.
Steve Leeper
01:14:17
Most Japanese people, we certainly couldn't take young ones. Most Japanese people will not go to places that there's a travel advisory on. So we had to give that up in what we did then was invite five Indian students and five Pakistani students, and one or two escorts from India and Pakistan. And we had them come to Hiroshima and then they would meet with Japanese kids. And we would all talk about the idea of peace in general, but specifically the problem of nuclear weapons. And the great thing about that was that we would meet the Indians and Pakistani kids in Tokyo. And we would get on the bullet train and it takes four hours to get to Hiroshima. And by the time we got to Hiroshima, they were all great friends. I mean, they get off the plane, hating each other. They're trained to hate each other.
Steve Leeper
01:15:15
Of course, the ones who come over here are more peace oriented, but they really had system deep suspicion and it's about each other. But once they met each other, they could see that there's not a dime's worth of difference between them in terms of even language and culture. You know, they understand what they're saying. And we all got along extremely well. Then we met with the Japanese kids or the Japanese kids are really good, natural mediators. And they bring out the piece, especially the Hiroshima kids that we were introducing them to bring out the peaceful impulses on both sides, three or four years, we brought kids over and had them do these webinars. I mean, not a webinar
Libbe HaLevy
01:16:01
Or sell condition now with everything being digital, right.
Steve Leeper
01:16:05
We were having, we had them do what we were calling seminars and just to have the Hiroshima experience and they would stay for about a week and go home
Libbe HaLevy
01:16:14
In this period of time or immediately after, while you were bringing over the kids from Pakistan and India to meet with the Japanese kids. How did that lead to other groups and other involvement? Most specifically the peak Institute and peace culture village,
Steve Leeper
01:16:34
Because I helped to create the global peacemakers association with how to commoditize McKee, who is maybe the most famous peace activist in Hiroshima. Her father was the leader of the, a bomb survivors. For years. He lived to be 94. He died in the mid eighties. He was an icon in Hiroshima and very, very important to the shift from hating Americans to hating war and hating nuclear weapons, how to go is his daughter. And she and I did global peacemakers association that gave me some credibility as a peace person. And so in 2001, when I officially had to move back to America, although I did keep going to Hiroshima now, and then, but officially I moved back to America because I had told my wife, I would move back to America when her parents turned 80. So we moved back in 2001 after the nine 11 events.
Steve Leeper
01:17:42
But when I moved back, the mayor asked me to figure out how mayors for peace, which is the campaigning arm of Hiroshima. And Nagasaki is a NGO called mayors for peace. He asked me to figure out how could mayors for peace be more effective or active at the UN. And he gave me a little money and told me to go to Northern New York. So I'm living in Atlanta, but I go to New York once a month, or I go to attend certain kinds of meetings there that the nuclear abolitionists are paying attention to. So I go up there and then I say, Hey, Hiroshima and Nagasaki mayors for peace. And mayor occupy want to be more involved here? What do we have to do to do that? Wow, everyone was very enthusiastic about that. They wanted to get here Sherman, Nagasaki involved. So they trained me and they said, okay, you have to go to this meeting.
Steve Leeper
01:18:44
You have to meet this person. You have to say this kind of thing. You have to not say that kind of thing. And you have to get occupy mayor occupy. You have to get him to such and such a meeting. And then we started going to the nuclear non-proliferation treaty prep, comms, and rev cons. We started participating. And then in 2002 in Nagasaki, we formally announced our 2020 vision campaign. And that was to have a nuclear weapons convention by 2020. And we were announcing that campaign well, mayors for peace at that point had 500 members that they had gathered over 20 years after we launched the 2020 vision campaign, we were getting 500 cities a year. And by the time I left in 2013, we were over 5,500 cities in 163 countries. So that began the big growth of mayors for peace. And then in 2007, mayor occupy appointed me to be the chairman of the peace culture foundation in Hiroshima.
Steve Leeper
01:19:59
The peace culture foundation is the international relations and the peace arm of the city of Hiroshima. So I had 101 employees and a budget of $18 million. However, I could not manage a thing like that. My Japanese is not good enough, and I am not a city employee. And there's just no way that I could manage that. And the mayor said, you don't have to manage that. What I want you to do is work on mayors for peace. You get mayors for peace growing and doing things. And that's all you have to worry about. You don't, you know, when I was put there, the museum was under me and that caused quite a stir because the boss of the museum of the atomic bombing is at the American who dropped that bomb. Right? So that was an issue, but that was brilliant by mayor occupy. Actually it turned our mirrors for peace into a conversation topic.
Steve Leeper
02:20:59
And I was going all around Japan, making talks all the time because people wanted to know who is this American that's now in charge of the museum. So it was really good from the point of view of raising the profile of our campaign. I hired three non-Japanese peace activists to work in various parts of the world to get us growing. And we had hundreds, probably thousands of people who helped us by just going to their mayor and say, Hey, join mayors for peace. And we were growing very fast after that. But my appointment in that position led to me being a peace culture foundation chairman, and as chairman of the peace culture foundation, I had to continually answer the question, what is peace culture? Because I would go and speak to high school kids. And, you know, the high school teachers say to the kids, all right, when he gets done talking, you have to ask him some questions. And most of them knew they were going to ask me, what is peace and what is peace culture? And I realized after looking around a bit that this was very poorly defined anywhere.
Libbe HaLevy
02:22:21
One of the major points that came to me in my research for this interview was that you talk about peace culture, but I have never lived in a world where there was peace. And I wonder what it would take for it to be recognized, let alone be something that is so unfamiliar, that it would be comfortable for people to live with it. So, first of all, start out with what you came up with as a, I think rather elegant definition of what peace culture would consist of.
Steve Leeper
02:22:57
There is a definition on the UN website. There is no definition on a piece culture foundation website, as far as I know, I think how to co Modi Taki's father invented this concept, Hey, in Japanese. And the peace culture foundation that I worked with started out in the early seventies as the peace culture center. And that is the earliest reference to it that I can find it really not. Well-defined the way that it seems to me to have developed is that peace culture is differs from the war culture in a number of important ways. One is that in the peace culture, you are working for humanity as a whole and the earth as a whole. Whereas in the war, culture or culture is based on a rivalry of some kind competition. The principles of competition are dominant there so that you are always working against the people around you.
Steve Leeper
02:24:06
You're not trying to make everybody happy. You are trying to make your own self happy or your family happy, or your company or your team or your tribe or something. But some subgroup, you are not looking at humanity as a whole and the earth as a planet and trying to protect those entities. So us as a species and our habitat, even thinking about those things, our peace culture, from my point of view, or one aspect of it. And then another one is that in the war culture, conflict is perceived as an opportunity to win or lose. And if you win, you go up and if you lose, you go down. And so people get very competitive and you will see this in every company I've ever done consulting with. The competitive principle is dominant there. They don't share information with each other. If they think that information is going to help them go up the ladder somehow, and they will say mean things to each other, even within a company, people are antagonistic and competitive in order to promote their own career, which I think is one of the great disadvantages of American companies compared to Japanese companies, because there's very little of that in a Japanese company in peace culture, when a conflict occurs, this is an opportunity to solve a problem.
Steve Leeper
02:25:42
In other words, there's some kind of problem that came up. That's what the meaning of this conflict is by trying to solve the problem in a way that everyone says, okay, hopefully you solve it in a way that makes everybody happy. But in many cases, you solve it in a way that makes most people happy. And a few people say, well, okay, I can put up with that. But even that is a lot better than just voting and getting six people out of 10 to in favor something. And four people out of tend to be angry about it. So this peace culture is a way of resolving conflict and solving problems rather than fighting it out to see who's got the power to win. And then the third one, the most difficult one is nonviolence. Peace culture means you don't kill people. You don't fight and you don't kill in order to get your way.
Steve Leeper
02:26:39
I think you don't do it even for a self-defense, but that is not universally held idea. But to me, if someone were to break into my home to, you know, rape my wife and kill my children, I probably would fight them. But that's not the kind of thing I'm talking about. I'm talking about war where Americans are trained to hate Iranians and north Koreans and Chinese and Russians. And we are willing to go out and fight them as if they are incarnations of the devil of some sort. If we don't reject war, I don't think you can call yourself a peace culture person. Those are the three fundamental differences, in my opinion,
Libbe HaLevy
02:27:24
Obviously conflict resolution and the resolution of whatever the problem is that led to the conflict is the key to generating peace or a more peaceful environment. You talk about that in terms of companies or perhaps families, how does this apply in a larger way when we've got nuclear weapons and a world at war, especially the U S where it seems like we are in continuous war against an ever growing list of countries and ideas
Steve Leeper
02:28:00
To get there. Let me start with the company. The best company that I ever worked for was a architectural and design firm in Houston, Texas. And this company was created by seven guys who went to college together and they said, let's make a company. And no matter what happens, we're going to all work together on this company. And they were friends and colleagues and determined to stay that way. And when problems came up among them, they resolved those problems in a way that everyone could live with. They did it because they wanted to stay together. And that company was a pleasure to be in. They just wanted some help confronting some of the conflicts that were happening at various levels in the organization, but they were nothing compared to most of the companies that we've been working with. You know, people are in there hating each other, and this company, they're all friends and they all feel good.
Steve Leeper
02:29:06
Nobody quits, nobody leaves. Everyone loves this company. And that's because the love starts right at the top and goes all the way down through the system. We basically have to aim at that. We are not there. Obviously, you know, we still have this idea that the Russians are evil or the Chinese are evil or something like that. But I think the problem is that we still accept the idea that whole countries can be enemies and that we are good and they are bad. And this very childish notion is what we have to overcome. And I think we are overcoming it. I'm in an E rotary club that has Russians as members in our club. Those Russians are, everybody is good and peace loving. And, you know, as we are, they're just wonderful people. And most Russians are, I've met a lot of them through mayors for peace and Russians are not trying to kill us.
Steve Leeper
03:30:11
If we were to not have nuclear weapons, I am a hundred percent sure that the Russians would not the next day send over their nuclear weapons to kill us, that it's not in their interest to do that. Really the nuclear industry is based on the desire to use this fear and animosity to make money. It's the money that's behind it. And nobody wants to actually have a nuclear war. Even John Bolton does not want to have a nuclear war. What he wants is to have America be the boss of the world and what a lot of people in the nuclear industry, one is they don't even care about that. They want money. They just want to get the money from the nuclear industry. What we have to realize, I think is that we don't have time for that. We don't have time for that kind of animosity and competition and rivalry. Nature has a knife at our throat, and we need to start cooperating in order to keep our planet habitable. And we need to do that right now. We can't accept these people who think that they are defending us from some other evil empire like that Reagan called the Russians, right? That is a fantasy that is created for the purpose of making money.
Libbe HaLevy
03:31:35
We'll continue with our interview with Steve Leeper of the Hiroshima peace culture foundation in just a moment. But first it's the holiday season. When we think about giving and gifts, come in all forms. My weekly gift to you is nuclear hot seat. The program designed to bring you up to date on nuclear issues around the world. Guests this year alone have included activists, attorneys, medical doctors, epidemiologists, engineers, downwinders authors, filmmakers, anyone in every one of interests I could find who is fighting against some aspect of the nuclear industrial complex. It's my honor, and privilege to be able to talk with people such as this week's guest, ask them all the questions I can, and then share their answers with you. Listeners, who are literally around the world, but producing the show takes more than time and energy. It requires money. And quite frankly, the COVID pandemic has hit us really hard.
Libbe HaLevy
03:32:35
We've not been making all our monthly nut, which means that I'm out of pocket. And to be honest, I don't have a pocket to keep nuclear hot seat going, requires your support. So whether you're a weekly listener or just pay attention to episodes that are relevant to your area, if you find you get value from what you hear here, please help us keep going. Just go to nuclear, hot seat.com, click on the big red donate button. And that's where you can send us a one-time donation of any size. And it's also where you can set up a recurring donation at $5 a month. It's the same as a cup of coffee and a nice tip here in the U S please do what you can so that as we face a year, that hopefully will be better than 2020 heaven help us. If it isn't nuclear hot seat, we'll continue to provide you with nuclear news from a different perspective, know that however much you can help at this time, I am deeply grateful that you're listening and that you care. And, and now back to this week's nuclear hot seats, special holiday interview with Steve Leeper of the Hiroshima peace culture village.
Steve Leeper
03:33:42
I met with some young people for three days in a row. And we talked about how could Hiroshima become more of a peace culture city. We advertise ourselves as a piece of culture city. What should we do? And many ideas came out. But one, the one I really liked the most is we need to create a model of what peace looks like and make a model community that is living as much as we know how to do. According to piece culture principles, namely, we are trying to use as little energy as possible. We are trying to use as little resources as possible. We are resolving our conflicts, not fighting. We don't compete and we don't try to defeat each other. What we do is try to resolve our conflicts in a way that makes everybody happy. What we were talked about was making a peace culture village that is a training camp for peace or peace culture, so that people come there from various parts of the world with various languages and various cultural orientations and ideologies.
Steve Leeper
03:34:56
We really want to have people come there, everybody from way over on the left to way over on the rights, to all get together and figure out how are we going to live on this planet without wrecking it that's our job now. So we have a farm out two hours from Hiroshima by bus. And we are there trying to experiment with things like permaculture and bio-design and cynical culture and ways of growing food that are sustainable in the long run. So that if all 8 billion people on this planet were raising food in this, we could feed ourselves without destroying the ecosystem. That's one thing we're working on that is peace with nature. We call that. So we're trying to create peace with nature, and then we're trying to create peace with each other, right? How to resolve conflict with people around you. And then we're also trying to have inner peace, because if you are trying to create peace with nature, and you're trying to have peace with the people around you, it's easy to get unhappy, right?
Steve Leeper
03:36:12
Yeah. Some people give up too much and some people get taken advantage of some people sacrifice themselves too much for the community. And so the idea is we want peace with ourselves, our inner peace, peace with the people around us and peace with nature. That's what we're working on as the peace culture village. And this was supposed to be a training camp. And we have actually had quite a few camps there. We've had rotary camps. We've had Y YMCA people come there. We've had a lot of colleges and high schools and even elementary school kids have come there to take part in what we're doing and have us tell them why we think we are working on peace culture, right. And what we think piece culture is. And we get them to think about it and get them to think about what are they going to do when they go back to their home community to improve the peacefulness of their environment.
Steve Leeper
03:37:13
So we are doing that kind of thing, but COVID to completely puts an end to that, right? Nobody can come to Japan from outside of Japan. And even within Japan, there's little to no travel taking place. You know, we're basically a tourist industry. And so we are done for, but we did get some subsidy from the government because of that, we tell them, okay, we would have made X amount of money. So then they give us some part of that. So that kept us alive. But the young people that I'm working with over there really got into this idea of sending Hiroshima out to the world online. And so we are doing online tours of Hiroshima. So I can take you to Tinian island where the bomb left from. I can take you to Hiroshima. I can help you see Hiroshima as the bomber was looking at it. I can take you to the hypo center. I can take you into the hospital that was at the hypo center, as it was, there was a computer graphics video, a recreation of that hospital that was at the hypo center. And I can show you the garden that was right under the bomb when it exploded. And then I can show you the T-shaped bridge and how the rivers that were full of bodies. I can take you around and give you the Hiroshima experience by our Google earth online tour.
Libbe HaLevy
03:38:45
And this is all digital. This is all recreation's correct.
Steve Leeper
03:38:49
All of this is digital. Yes. And we're working with some material that was created by Fukuyama technical high school, where they make virtual reality videos, kind of thing, or virtual reality of pure Shima as it used to be. And we are working on that. We have a few of their videos that they have made. We are not yet able to use the virtual reality part, but we will become able to do that too, so that I can have you actually see it in virtual reality.
Libbe HaLevy
03:39:25
Now, if somebody listening to this is in any one of the 123 countries where nuclear hot seat is, and they go, gee, I'd like to have a tour of Hiroshima. Like Steve Leeper is talking about what would they do? How would they arrange such a thing is such a thing possible right now
Steve Leeper
03:39:43
It is completely possible. Yes, we do it a lot. I've done it several times over here. Since I came here in September, I have gone to Swarthmore college. I have gone to Rwanda. I'm going to go to South Africa. I have gone to Europe, I've gone various places to show people Hiroshima at a distance to take people.
Libbe HaLevy
04:40:09
So when you say you've gone to these countries, you're talking about virtually through the power of zoom or some other
Steve Leeper
04:40:16
Yes. Through zoom. I have a zoom connection with these people in Rwanda and they are in the genocide museum. And we are talking about the Rwandan genocide and the Holocaust that happened in Hiroshima. And it's really a powerful experience. And we get to know each other that way. It's really beautiful. And that's the other thing that's so great about this approach. I mean, I still want to do a model community in Hiroshima. I think there is benefit then merit to doing that. And I want people to come to Hiroshima and meet us and see Hiroshima with your own two eyes. But this actually has more potential to reach more people. There's just a limited number of people. Only people with money and time can get over there. But the online presentation that we have, actually, we have several that we can do depending on what people's interest is, but our online presentations can go anywhere for almost free, right?
Steve Leeper
04:41:22
So we do have to charge some money for this, but compared to going to heat, I wish my head is. And not only that, we have a very good relationship with the museum there. And we can, for example, you tell me that you want to meet an, a bomb survivor and you tell me when, and then I will call to the museum or I'll call some of the survivors. I know myself and I'll say, Hey, can you do a zoom with me and Libby on such and such a date? And they'll say, yeah. And then I say, okay, let's do it. And then we get together and you meet an, a bomb survivor, and I interpret for you. And we can do that anywhere.
Libbe HaLevy
04:42:03
Let's put that one on the schedule as we get closer to next August.
Steve Leeper
04:42:06
Actually, that is a good idea. You should do that. We should have a survivor come on, nuclear, hot seat and be interviewed by
Libbe HaLevy
04:42:15
Absolutely. I would cherish and honor the opportunity, but there was something inherent in all of what you were saying about the village and the digital and the working on it. And that seemed to be the presence of younger people. And that is an issue that we face across the board in this movement. So, so many of us are, shall we say of the gray haired on social security generation? And the need is to bring in more young people. Am I correct that this seems to be doing it? And what is it that attracts them to becoming involved?
Steve Leeper
04:42:55
The main thing I think that they need to really get involved is money and authority. You know, I used to go around Japan all the time and I would meet with a lot of peace groups and they would say, oh, how do you get young people to participate in your activities? And then I ask about their organization and I discover that the chairman of their organization is 94 years old. And the board is all in their eighties and they control the money and decide everything. And they expect the young people to do what they're told, right. That just doesn't work anymore.
Libbe HaLevy
04:43:38
So parents have a teenager would ever tell you anything else
Steve Leeper
04:43:42
I learned when I was chairman of the peace culture foundation, I wrote a book that I thought was this great book for activists to read. I went to some young artists. Now. I said, illustrate this book for me, make it interesting. So they took the book away and they came back a week later or so. And they said, you know, this book is not going to be interesting to anybody it's written for activists. We will rewrite the book and illustrate the book. You just let us do it. And then I said, okay, you guys take the book, take my information, make it a book that advertises the nuclear weapons convention that promotes a nuclear weapons. And you do a good job. And I will print it with my own money. I will print this book, but if it's not good, then I won't print it.
Steve Leeper
04:44:35
And we were all out that time. So they took the book away. They came back with a fabulous, a really great book and I printed it and we made some money with that book. Plus, we got that book out to a lot of people. And not only that, this book had 80 pictures, beautiful photographs and paintings and collages and everything. 80 really great pictures in it from 50 artists that were all recruited in around Hiroshima. And so these guys got into it. Not only that, but once that book was printed, they sold it. They organized events. They took the book to events that would not have happened if they had just illustrated my book. You know, if they took my book and just drew some pictures for it, they'd say, yeah, here's your book. Good luck.
Libbe HaLevy
04:45:27
What's the lesson in terms of reaching out and motivating younger people, something that the rest of us can wrap our heads around and take action on to expand our base before the older generation is too old to do this work.
Steve Leeper
04:45:44
Yeah. The more I have done this, the more I have seen that if you give the kids some money and some authority, they will take it beyond your expectations and peace culture village right now is way beyond anything I could have done. And it's done because these young people, especially a bunch of young Japanese people got into it and it's theirs. It's not mine. I'm not even getting paid by it anymore. This is something that I have supported. And I paid a bunch of money into it to get it started, but it's their thing. And they are doing it because it's theirs and they are determined to make peace coder village, part of the peace industrial complex, meaning that people should be able to make money by peace. And they are rebelling against the older generations attitude that everything for peace has to be done for free.
Steve Leeper
04:46:47
Right now you can make all the money in the world from war. But if you are working for peace, you should be doing that for free. That's the attitude in Japan. And these guys are rebelling against that. And they're saying, we are guiding you to Hiroshima. We are guiding you around peace park. We are helping you do field trips, doing seminars, and we have to make some money in order to do that. So you're going to have to pay for that. And they are being supported wonderfully by the city, by the prefecture, by the people, by the survivors. And one thing is, everyone is so excited to see these kids and by kids. I mean, they're in their teens. The oldest ones are in there, maybe mid thirties. They now have a network of at least 40 people around them who are studying how to be Hiroshima guides.
Steve Leeper
04:47:42
They're studying that and learning to do it. And as a result of this, they are getting any normous amount of work through Japan, travel bureau, bringing in field trips, students who just are starting to do that again, it was all shut down all summer, early spring through the summer, everything was shut down. Then in September, there was one field trip. And that was so successful that October and November, and even now, even in December, which is late for these field trips, they're still busy with field trips. They are making money. They are surviving and they are sharing this money with their network. That's part of why the network is there because kids can't afford to do things for free. No one can afford to give a whole lot of time to something that is not somehow helping them survive. I think that is part of why this, these go to villages being successful. No one in there is getting rich, no one, but they are sharing the money. They are really developing a community. That community aspect is also very important part of why they are doing this
Libbe HaLevy
04:48:54
Speaking of community. There's an overarching question that I want to put to you. You are a trained psychologist and we're dealing with a world that is conditioned to expect war, war, war, bullying, threats, violence, all of that. As a response to just about anything, what do you think it would take to switch over society from the assumption of war and violence to solve problems to the assumption of peace and is such an adjustment in national and international psyche away from aggression and its intendant, intense emotions even possible, or are we so addicted to violence and the emotions that we're not going to be able to do it, or if we can do it, it won't be in time.
Steve Leeper
04:49:43
I can't say that I am particularly optimistic about that. I think things are going to have to get worse, especially for Americans and Japanese and Europeans. Things are going to have to get worse before they get better. But I do think that we, human beings have tremendous capabilities that we are not using and that we are on the verge of a major change in consciousness. And I get that from the young people that I have met, mostly in Japan, where I go around talking, I talked to high school kids and college kids. These kids are aware of the earth in a way that I was never, when I was age, they know that they are earthlings first and then they are Japanese or Americans or whatever, right? So they are seriously concerned about how to organize human life in a way that is sustainable. This word, sustainability.
Steve Leeper
05:50:48
I didn't even know that when I was in high school or college, nobody talked about sustainability. I assumed that life was going to be great forever for a white male. Right? I know. Why am I worried about it? And I wasn't worried about anything. So these people are seriously thinking the earth there's too much plastic in the ocean. There's too many poisons in the water, global warming there's things we need to do. And we are not doing them. They have a sense of crisis about this. You know, the Japanese, when they were threatened by Admiral Perry in a, I think it was like 1868 or sometime like that. Admiral Perry sails over from America and threatens to colonize Japan and within a generation Japan beat Russia in a war. And that is because they suddenly saw the need to be different than they were. They can't just be summarized walking around with swords.
Steve Leeper
05:51:51
They're going to have to develop weapons. Okay. That is not the direction. I'm hoping that we go in, but that is an example of the speed with which people can change when they see it's necessary. And I think we do have the possibility of changing at that speed. And I do think that there is one change that we could make that would make all the difference. And that is that all organizations need to have within them, a conflict manager, someone identified as the person who is responsible for identifying and facilitating the resolution of conflict. And politically, we need to get out of the adversarial political system that we're in. Now we are set up to be adversaries in the court system is set up as an adversarial system. We need to abandon the adversarial system and we have to stop electing lawyers who are trained to be warriors.
Steve Leeper
05:53:00
That's who they are. They are adversaries. And we elect them and expect them to create peace. That's not who they are. We need to elect mediators and we need to have government as process, not government as policy. So if I'm elected president of the United States, I never make a decision. I never even reveal an opinion. I do nothing but gather the stakeholders around me and have them make the decisions. And we have the technology now to have 300 million people participate in decision-making process. We're not a bunch of tribes on the other side of the mountains from each other that can't communicate. We can communicate. We can resolve conflict at a huge level, including at the UN making decisions peacefully through dialogue and negotiation among nations. But we have to be determined to do that. And within countries, I think we have to see government as a process, not government as a pursuit of power.
Steve Leeper
05:54:10
As long as you are having government by people who get there through the pursuit of power, you will get gangsters as your leaders, because those are the people who are most devoted to power and who will do anything for it, right? They lie. They cheat, they steal, they kill in order to be on the top of the hierarchy. And we are led by them. That is the mistake we need to be led by a cast of mediators who take a vow of poverty, never to earn more than a certain amount of money, no matter what happens. And they are the mediators who help the stakeholders resolve conflict. And if Facebook has a problem with some of their advertisers, or maybe some of the companies that they have squashed. So I, as president start a process and that process brings Facebook together with all of the people who hate Facebook.
Steve Leeper
05:55:08
And we all, there's not a room big enough. There's not a digital platform. Big enough though, you, we all discuss how can we solve this problem in a way that makes sense for all of us? The reason we don't do this so far is because if you have power, you don't turn to mediation. We have a mediation center in Atlanta here. This is a mediation center. That's ready to mediate any kind of conflict. Nobody goes there. If they think they're going to win, if they think they can go to court in an adversarial system and win, why would they use mediation? They won't. That's why mediators have to be elected and put into a position of power. So that I, as president say, this budget is available, but no one gets one penny until this problem is solved. And the problem is not solved until we're all satisfied. And then we discuss it and come up with a solution that we can all agree on. And so if we had mediators in charge of the government, instead of warriors, we would be able to make really rapid change in how we get along with each other and with nature, all
Libbe HaLevy
05:56:22
Of which is tremendously needed. Steve, we could obviously talk for the next five hours without even taking a breath. But for now, if people wish to follow up on you learn more about your work, perhaps book one of those tours of Hiroshima, what would be the best way for them to do so? Where can they contact you?
Steve Leeper
05:56:43
They can write to me at Steve at peace culture, village.org. And if they write to me, I will write back
Libbe HaLevy
05:56:52
Steve Leeper. This has been more than anything else and encouraging interview because we don't get a chance to hear good news or positive news or ways forward very often. And you represent another way of approaching this. Another way of looking at this that looks like it has a chance of succeeding in attracting a younger generation and then the generation younger than them for as long as we have to in order to keep this moving forward. I thank you for the work you have done and are doing and will continue to do. And I want to thank you very deeply for being my guest this very special week on nuclear hot seat.
Steve Leeper
05:57:33
Thank you. It's been a real, and you know, it's been a pleasure to talk to you, really,
Libbe HaLevy
05:57:38
Steve Leeper, founding partner, and vice-president of the Hiroshima peak Institute and director of peaks, Hiroshima campus, peace culture village. We'll have a link up to Steve's email and the website on our website, nuclear hot seat.com. Under this episode, number 4 96, this has been nuclear hot seat for Tuesday, December 22nd, 2020 to receive nuclear hot seat every week, go to our website, nuclear hot seat.com and fill in your name and email address in the yellow opt in box one email a week. We don't bug you beyond that. And if you appreciate weekly verifiable news updates about nuclear issues around the world, take a moment to go to that website, look for that big red button and know that when you follow the prompts, anything will help and we will really appreciate your support. This is Libby Halevi of hardest street communications, the heart of the art of communicating, reminding you of two concepts that came out of today's interview, that there is something called peace culture. And those of us who work for the genuine safety and wellbeing of all the people and environment of this planet, we are members of the peace industrial complex, pass it on happy holidays, be safe, be well.