Nuclear Arctic Ice Melt from Radiation Dangers: Marine Biologist Tim Deere-Jones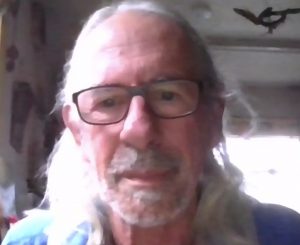 This Week's Featured Interview:
Given the pro-nuclear doubletalk at COP 27, which is drowning out the voices of actual informed activists, it's important for us to understand the consequences of the climate catastrophe already in evidence around the world – and how much of it is created by nuclear contamination that the so-called "experts" would rather we not know.
For that reason, we're revisiting an interview from the beginning of this year on the consequences of nuclear radiation on the Arctic ice. Our interviewee is a regular resource for Nuclear Hotseat, and he always comes up with clear explanations of complex issues.
Tim Deere-Jones is a marine biologist – a radiation researcher and consultant – who specializes in analysis of the radiation threats to our planet's waters from a wide range of nuclear sources. Here he provides a SPECIAL report produced exclusively for Nuclear Hotseat on the Nuclear Arctic radiation dangers. Tim has agreed to come on board with the show to provide regular updates on oceans, rivers, and other water sources being negatively impacted by nuclear radiation, so you'll be hearing more from him in the coming months. We spoke on Monday, January 24, 2022.

CONTACT for Tim Deere-Jones:

[email protected]
Nuclear Hotseat Hot Story with Linda Pentz Gunter
The United States has used the occasion of the COP27 climate summit to announce new nuclear power deals, including one, incredibly, with Ukraine. The summit is also "awash" in fossil fuel representatives. None of this bodes well.
Numnutz of the Week (for Outstanding Nuclear Boneheadedness):
Pro-nuke fitness freestyling?!?!??? How low can you go? Oh, wait – it's coming from pro-nuclear interests. There's no limit.
What Are Your Favorite Nuclear Hotseat Moments?
Suggestions Needed for 600th Episode!
Hi All:
On December 20, 2022, Nuclear Hotseat will hit its 600th episode! – quite the milestone, and one I never could have imagined 11-1/2 years ago when I started. To commemorate the event (and to give myself a week "off" from active reporting), I'd like to compile a "greatest hits" episode. And because my perspective is different from yours, I need your input on what to include.

So what are some of your favorite Nuclear Hotseat moments? Memorable interviews, exchanges, flubs, bad jokes, jaw-dropping revelations, musical theatre moments, or…? Let me know! Send them to me at: [email protected]. If you can, provide the show number/date. And if you really want to be an angel and help me through pre-production, let me know the time in the episode that it took place. The more input I get on this, the smoother will be the edit to create this commemoration.
Many thanks for being with me through this ride – and I look forward to seeing if I last long enough to make it through the next 100! <g> <but not really> – Libbe.