Navajo Nation's 1979 Church Rock Uranium Mining Tailings Pond Disaster
In 1979 Navajo Nation suffered the worst radioactive materials spill in US history – 90-million gallons of uranium mining waste into the Puerco River that permanently contaminated land and water, devastating the health of the Diné people. These interviews are from the 40th anniversary of this disaster, which happened only four months after Three Mile Island on July 16 – which is also the anniversary of the Trinity test of the first atomic bomb.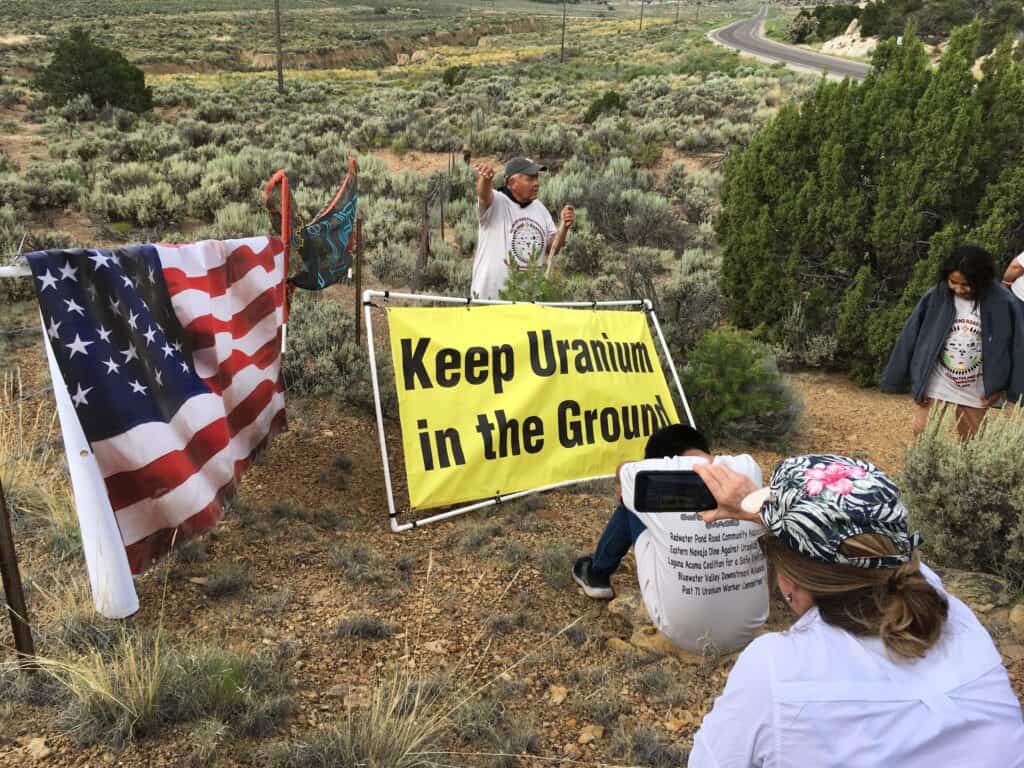 Former UNC Church Rock uranium miner Larry J. King (center). He stands on land which faces
the site of the 1979 uranium tailings pond breach and spill. Here, he explains what happened during the 40th anniversary commemorative walk in 2019.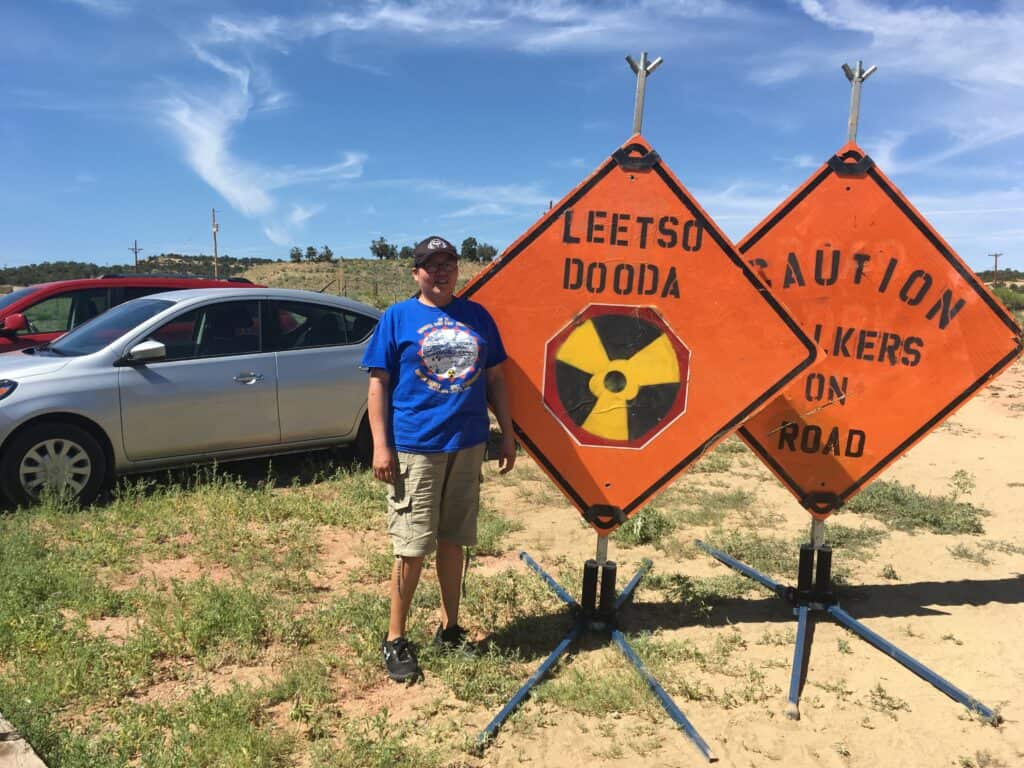 Terracita Keyanna, who grew up between two abandoned uranium mines and one mile away from the site of the Church Rock disaster. "Leetso Dooda" means "No Uranium" in Diné.
Redwater Pond Road Community member Edith Hood, on land across from her home. Behind her, remains of an unremediated uranium mind. Down the road less than two miles, the site of the 1979 Church Rock disaster that dumped 90 million gallons of liquid radioactive uranium tailings into the adjacent Puerco River.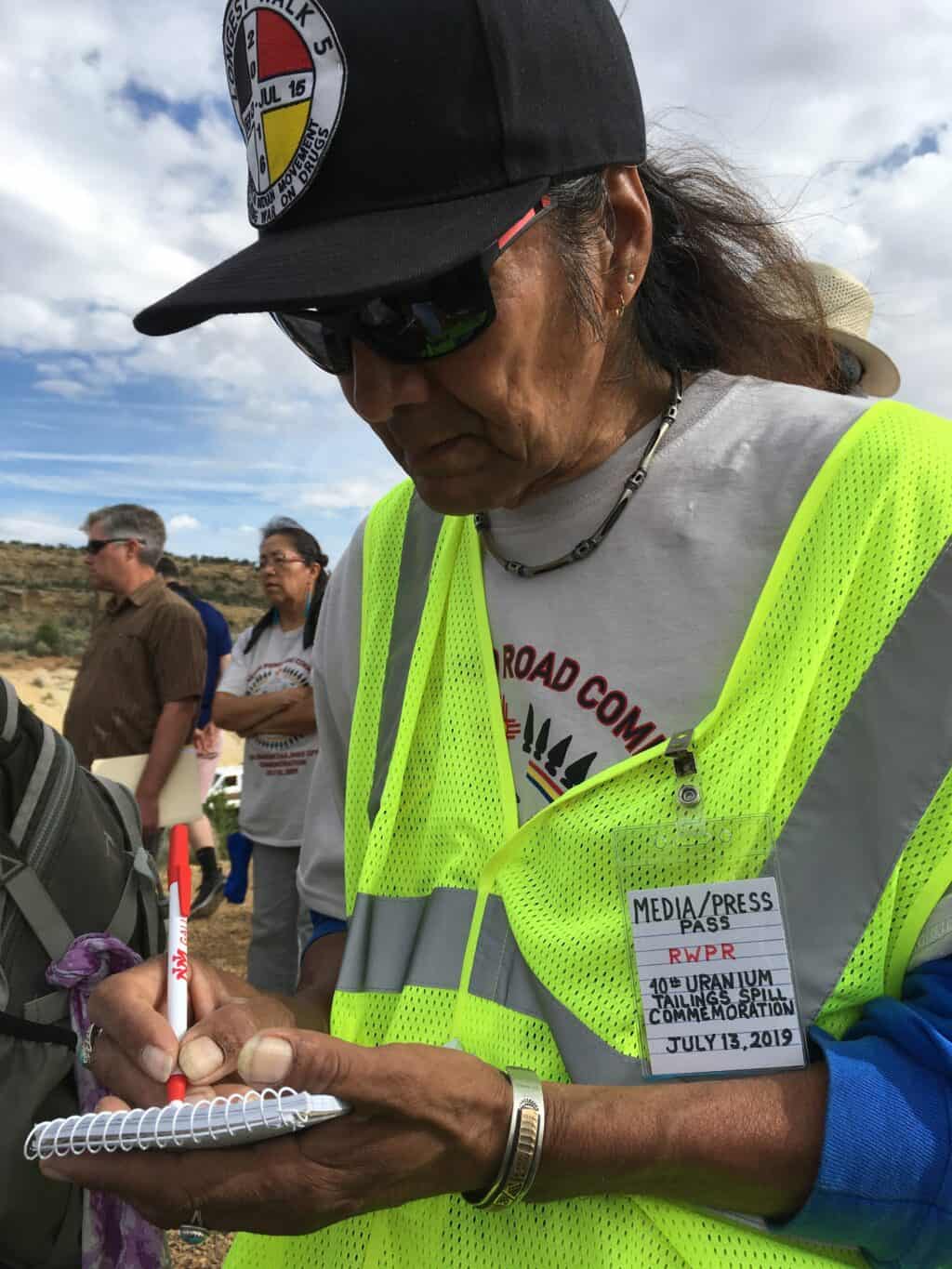 Journalist and activist, Mervyn Tilden
Nuclear Hotseat Hot Story with Linda Pentz Gunter:
The ninety million gallons of liquid radioactive waste that permanently contaminated land and water in Navajo country 24 years ago is the forgotten July 16 tragedy that almost no one talks about
Links: