French Polynesian A-Bomb Tests + Rainbow Warrior Bombing – Dennis Riches, Kevin Hester + BREAKING – NRC Approves NM Waste Dumps – Kevin Kamps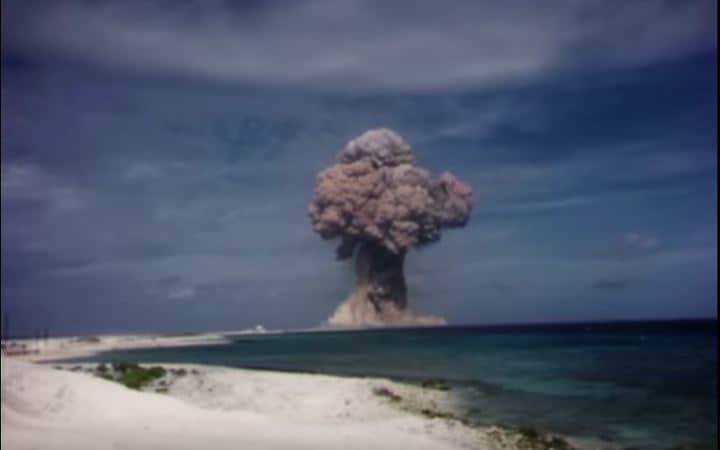 Atomic bomb test in French Polynesia – with one A-bomb, there goes paradise…
BREAKING:
The Nuclear Regulatory Commission has today approved the New Mexico nuclear waste "interim" storage facility. Could a new state law and federal court challenges prevent the project from going forward? Kevin Kamps, Waste Control Specialist for Beyond Nuclear, gives us an update.
This Week's Featured Interviews:
Dennis Riches has taught English and history at various universities in Japan since 1986. The Chernobyl disaster that year sparked his interest in the hazards of nuclear technologies, and he became aware of the anti-nuclear movement in Japan that was gaining strength at that time. The meltdowns at Fukushima-Daiichi in 2011 provoked him into writing a blog about nuclear issues, which reached a large audience. In 2018, several of the blog posts were published as a free book (print or pdf) entitled: Sayonara Nukes: The Case for Abolishing Nuclear Weapons and Nuclear Energy. He covers a-bomb testing, France's environmental racism in Polynesia, and the lack of reparations for the damage to the Polynesian people and their homelands.

I spoke with Dennis Riches on May 5, 2023.

LINK to free PDF of Sayonara Nukes: The Case for Abolishing Nuclear Weapons and Nuclear Energy.

The book Dennis mentioned in the interview is America's Last President: What the World Lost When It Lost John F. Kennedy (2022) by Monika Wiesak.  https://a.co/d/cRhnQMD

Kevin Hester was born in New Zealand and became involved in the early 1980's in that country's environmental movement, which was heavily influenced by the anti-nuclear activities that resulted in having NZ declared nuclear-free. Here, he talks about his witnessing the immediate aftermath of the French Secret Service's bombing that destroyed the Greenpeace ship Rainbow Warrior. This is an excerpt from Nuclear Hotseat #233 from December 9, 2015.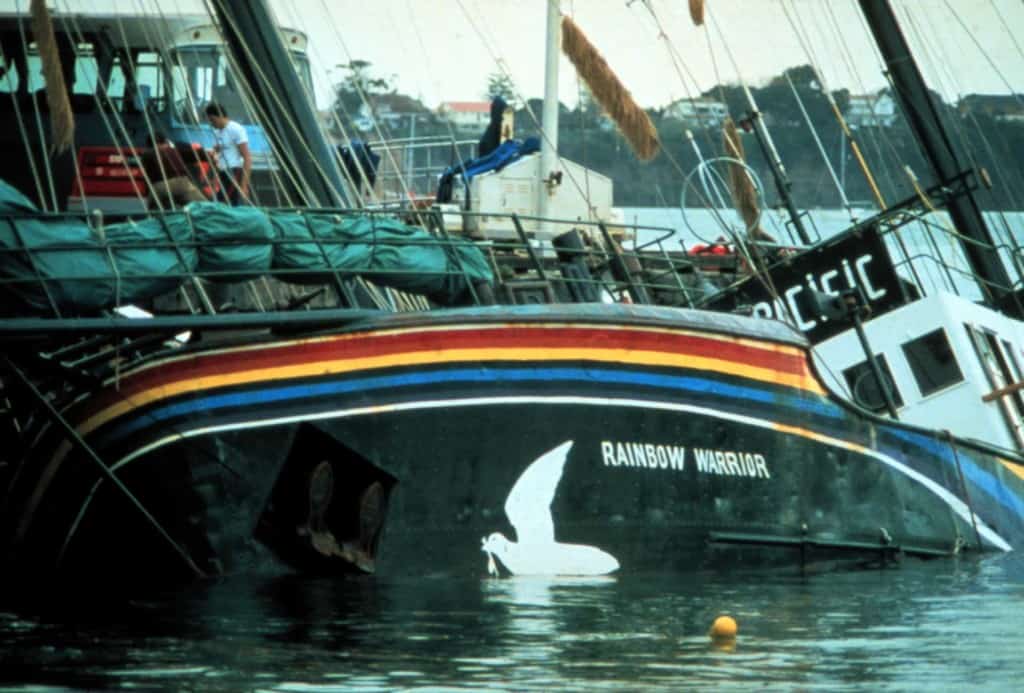 Nuclear Hotseat Hot Story with Linda Pentz Gunter:
Film director, Oliver Stone, thinks new nuclear is a game changer. But he's playing on the wrong team.
Numnutz of the Week (for Outstanding Nuclear Boneheadedness):
Aaaaah, Florida – where the streets are paved with… WTF?!?!???
Links: