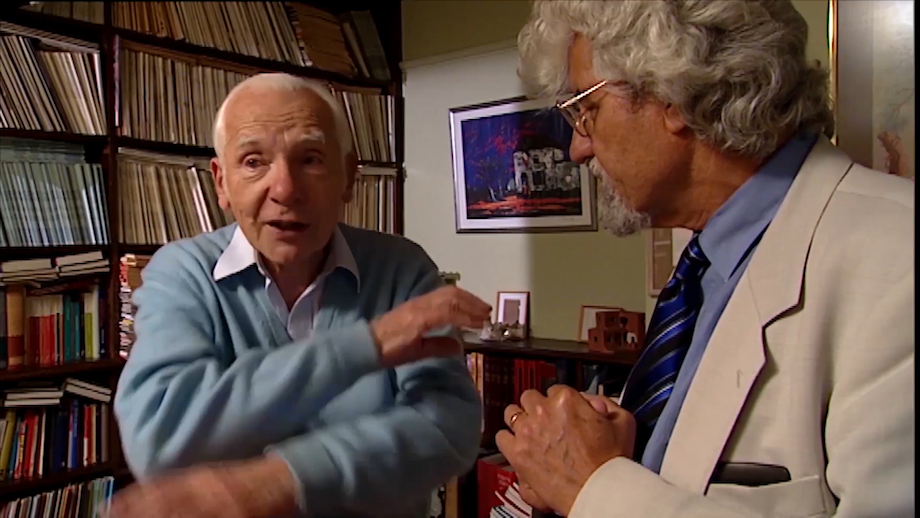 This Week's Featured Interview:
The International Uranium Film Festival continues with 34 films on a wide range of nuclear issues around the world.
Of the Sense of the Whole: The Network of Physicist Hans-Peter Dürr (VOM SINN DES GANZEN) is a film by Claus Biegert.

As Biegert explains:

Hans-Peter Dürr – as a physicist he followed the footsteps of the world re-nowned Werner Heisenberg. As a peace activist he was torn between his PhD supervisor Edward Teller and peace Nobel laureate Josef Rotblat, both of them involved in the Manhattan Project during World War II. When it became obvious that Hitler would not built an atomic bomb (Wunderwaffe), Rotblat immediately resigned from Los Alamos, Teller stayed and became the "father of the hydrogen bomb". In the early 1950s, the young and naive Hans-Peter from Stuttgart, Germany, stepped into the bomb euphoria in Berkeley, California. It shaped his life. He became a role model for a scientist with responsibility.
The International Uranium Film Festival will make all 34 films on nuclear issues available online, for FREE, UNTIL MAY 30, 2021. After that, some of these films may not be generally available, so go binge watch them now: CLICK HERE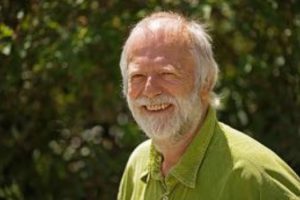 NUMNUTZ OF THE WEEK (for Outstanding Nuclear Bone-headedness):
The easiest and best way to achieve anything is to set an intention and put energy behind it… BUT DON'T DO THIS WITH ENVISIONING A NUCLEAR WAR WITH CHINA! 
Libbe HaLevy 
00:00:01
Pacifist physicists. That's not a phrase one encounters often or ever even expect to encounter as it was physicists who created the atomic bomb and all of its iterations, as they continue to work on its evolution as a weapon. But then you learn that there has been a history of physicists who understood exactly what they were working on. It's dangers, the terrible destructive power of these weapons. And some of them worked invisibly to save us from the worst of its impact. Starting in Germany, back at the start of world war two, that's when Hitler intended to dominate the world and turned to his top physicist to ask about the feasibility of creating a knock yet named super weapon. As you learn when a genuine expert tells you
Klaus Biggert
00:00:57
was part of this group around Heisenberg, who were asked by Hitler, if they can build the magic weapon and Heisenberg said to Hitler, we could do it, but it would take too long. And so Hitler was not interested in anymore.
Libbe HaLevy 
00:01:16
Was this a conscious manipulation by Heisenberg of Hitler saying, nah, it's going to take too long. And
Klaus Biggert
00:01:24
Well,
Libbe HaLevy 
00:01:25
When you learn that there have been physicists from the start of the atomic age, who did what they could for humanity to minimize or eliminate the risks of world apocalypse, where they could, you are entitled to entertain the thought that maybe just maybe physicists who believe in peace might be able to find a way out of that terrible seat that we all share
Announcer
00:01:51
Clear hot seat. What are those people thinking? Nuclear hot seat. What have those boys been breaking their hot seat? The Ms. Sinking our time to act is shrinking, but the visceral linking Hotsy, it's the bomb.
Libbe HaLevy 
00:02:23
Welcome to nuclear hot seat, the weekly international news magazine, keeping you up to date on all things nuclear from a different perspective. My name is Leiby Halevi I'm the producer and host as well as a survivor of the nuclear accident at three mile island from just one mile away. So I know what can happen when those nuclear so-called experts get it wrong this week. We, again, spotlight the international uranium film festival in a fascinating interview with Klaus. Biggert the director of, of the, of the whole, the network of physicist. Hans-Peter dear. The film introduces us to the concept of the pacifist physicist and how some of these individuals invisibly protected the world from atomic Holocaust. He specifically focuses on the life of German physicist. Hans-Peter Deere who studied for his PhD under Edward teller, the father of the H-bomb and then turned his energies to supporting peace instead of weapons or nuclear energy.
Libbe HaLevy 
00:03:31
We'll also have a Roundup of nuclear Nunes from around the world numnuts of the week for outstanding nuclear bone headedness, and more honest nuclear information than any of the broadcast television networks have carried in the past week. All of it coming up in just a few moments today is Tuesday, May 25th, 2021. And here is this week's nuclear news from a different perspective. This week, we'll be having a Roundup of stories from the past few months that were prepared for the show and are important, but time ran out and we weren't able to include them starting off here in the U S starting out here in the United States. We're in Southeast Washington state at the Hanford site, an underground tank holding 123,000 gallons of radioactive waste appears to be leaking contaminated liquid into the ground. This according to the department of energy, this is the second of Hanford's 149.
Libbe HaLevy 
00:04:36
Single shell tanks believed to be currently leaking waste. Although in the past 67 tanks were suspected of leaking. These tanks at Hanford were built to hold a mix of high-level radioactive and other hazardous chemical waste from chemically processing irradiated uranium to remove plutonium. The Hanford site in Eastern Washington was used from world war two through the cold war. It created the plutonium that was used in the Nagasaki bomb and went on to produce about two thirds of for the nation's nuclear weapons program. And remember they want to ship quote unquote, excess plutonium from the Hanford site to the waste isolation pilot plant in New Mexico, which was never set up to take high level waste like plutonium, of course, the usual boiler plate response of their, their Missy. Don't worry. Your pretty little head about it was enacted by the department of energy, which said in a message to Hanford employees, there is no increased health or safety risk to Hanford workers or the public.
Libbe HaLevy 
00:05:44
Any contamination from the leak is expected to take more than 25 years to reach the water table, right, 25 years, explain that to your kids and your grandkids. The groundwater flows slowly over decades, which is really very quickly in geologic terms towards the Columbia river. And the irony is that we learned halfway through this article. This is one tank that we did empty out so much ideation in Michigan. A new report released in March found that Monroe county, Michigan, which is home to the ferry to nuclear reactor has a cancer mortality rate that is significantly higher than that, of the national average and that the driving force behind that statistic is the power plant. Joseph epidemiologist and executive director of the radiation and public health project used mortality data collected by the centers for disease control and prevention. In order to come up with these findings, his analysis found that cancer related deaths in Monroe county were 14.3% higher than the national average Mangano said.
Libbe HaLevy 
00:06:58
We have raised red flags. These are matters of concern. There are no other obvious reasons for such an unexpected change prior to Femi two's activation in 1985, Monroe counties cancer death rate was 3% less than the national average in New Mexico. The Los Alamos national laboratory has announced that it will be moving hundreds of employees from its sprawling campus in the mountains of Northern New Mexico to Santa Fe, as part of a real estate deal that officials described as the largest job relocation in the capital city's history. And why may you ask, are they doing this to try to make space on lab property for future hires who will be responsible for building the plutonium cores that trigger the weapons in the U S nuclear arsenal? the lab is facing a 20, 26 deadline to begin producing at least 30 cores a year. That's 30 more nuclear weapons of a size, which dwarfs what was dropped on Hiroshima and Nagasaki Los Alamos expects to hire 1200 employees this fiscal year, adding to the 1000 hired last year, all in the interest of being able to further blast us into kingdom come officials at Los Alamos are quoted as saying increasing teleworking and shifting a significant number of staff to work off site would open up more space for the plutonium core mission, which brings us to this week's featured exercise in nuclear bone headedness
Libbe HaLevy 
00:08:43
Who can fathom the military mind writing in the U S Naval Institute journal Admiral Charles A. Richard warned that the military must quote, consider the possibility of great power competition crisis or direct armed conflict with a nuclear capable peer and as a result, update and modernize its approach to its two principal adversaries, Admiral Richards went on to say, there is a real possibility that a regional crisis with Russia or China could escalate quickly to a conflict involving nuclear weapons. He wrote demanding that the United States quote prepare for the conflict we prefer instead of the one we are likely to face and that the U S risk suffering quote, unquote, embarrassment or worse. If they do not act, excuse me, I opt for embarrassment rather than nuclear war what's with this, we get to use our big bang before you get to use your big bang thinking actually makes sense.
Libbe HaLevy 
00:09:45
Even the headline of this article, head of strategic command us must prepare for very real possibility of nuclear war with China. Well, if you're preparing for it, if you are visualizing it, if you are intending and if you build it, they will come or we will go. And there goes the planet as former military analyst and whistleblower Daniel Ellsberg explained in his book, the doomsday machine confessions of a nuclear war planner in the event of eight, totally successful widespread American nuclear strike against the Soviet union with no retaliation whatsoever. At least 99% of the world's population would die as Ellsberg noted. It is the smoke after all, not the fallout, which would remain mostly limited to the Northern hemisphere that would do it worldwide smoke and sweat lofted by fierce firestorms in hundreds of burning cities, into the stratosphere where it would not rain out and would remain for a decade or more enveloping the globe and blocking most sunlight lowering annual global temperatures to the level of the last ice age and killing all harvests worldwide causing near universal starvation within a year or two. So Admiral Richards and all you military rah, rah nukes, people who just can't wait to set off one of those puppies in order to compensate for your own shortcomings and inadequacies know that you are this week's,
Libbe HaLevy 
01:11:22
Awake, scientific American published this interesting article back in March, the whole spectrum of reproductive problems in males is increasing about 1% per year in Western countries. This includes rates of declining sperm counts, decreasing testosterone levels and increasing rates of testicular cancer, as well as a rise in the prevalence of erectile dysfunction on the female side of the equation, miscarriage rates are also about 1% per year in the United States. And so is the rate of need for surrogate mothers. Meanwhile, the total fertility rate worldwide has dropped by nearly 1% per year from 1960 to 2018. What's fascinating is that this article blames it on hormone disrupting chemicals without a single mention of radiation exposure, which can be the cause of every one of those symptoms that I just mentioned over to Japan, where I was reminded yet again, of how even major stories get deflected and buried covered up and moved on from, without getting any resolution back in late February, it was discovered that pressure inside one of the reactor containment vessels at the Fukushima Daiichi nuclear power plant wreckage has dropped Tokyo electric power company.
Libbe HaLevy 
01:12:50
TEPCO said the earthquake that hit the area on February 13 may have been to blame, and they went into their standard, their, their Missy talking point, no radioactive material had leaked. Are you catching a nuclear industry theme here? The focus Shima areas suffered a 6.0 magnitude earthquake on February 23rd. And even TEPCO admitted that three temporary incineration facilities for radioactive waste from the accident have been damaged. TEPCO said it is continuing to pump water into the vessel and there should be not very reassuring should be no safety problem. And that there had been no abnormalities in the measurements at radioactive monitoring posts and the compound. But we already know from other studies that have been done and by the citizens' data radiation map of Japan that not enough monitoring stations exist, they're all placed high above the ground. So we're not finding out what's actually landing on the soil three days before that quake co announced that water levels in the containment vessels for the number one and number three destroyed reactors had been continuing to drop by several centimeters each day.
Libbe HaLevy 
01:14:08
Meaning there is a leak. The utility is continuing to pump three tons of water per hour into the reactor containers to cool the fuel debris. That is where the radioactive water that Japan is planning to dump into the Pacific ocean comes from from this cooling water. As I said before, these two stories each broke within days of each other in late February. And once they were mentioned, there's been no follow-up no resolution, nothing else. Move on. Nothing else to see here, except there probably is. We are at 10 years after the Fukushima Daiichi nuclear disaster began. And a poll says that only 19% of residents in Fukushima prefecture believe the work to decommission. The nuclear plant is showing quote unquote promise. Although evacuation orders have been lifted, many residents who fled the disaster have not returned to their homes near the plant. And of those interviewed 72% said that new settlement policies put in place by the government are not promising.
Libbe HaLevy 
01:15:21
And because for the nuclear industry, there's never too much nuclear waste that we can't have just a little bit more concise electric power in Japan received approval to restart three 40 year old, long idled nuclear reactors, which could pave a way for quote unquote, a revival of a nuclear energy sector. That was basically shut down by Fukushima a decade ago. The approval reported on May 10th was the first in four years, and as needed to allow any reactors to return to operation following the post Fukushima shutdowns currently in Japan, only seven nuclear reactors are operating down from typically 47 before the earthquake and tsunami that destroyed the Fukushima nuclear reactors on may 13, the Sapporo district court dismissed a lawsuit filed by a former worker in Sapporo city who claimed that he was exposed to radiation and developed cancer during his work at the Fukushima Daiichi nuclear power plant.
Libbe HaLevy 
01:16:24
The 63 year old man worked at Fukushima from July to October, 2011, removing debris. And he later developed three cancers, including bladder and stomach cancer. He said the cancers were caused by exposure to radiation from the work and demanded that TEPCO and others compensate him for damages. And that the government we send its decision not to recognize his work related injuries, but in the court case, the government denied the causal relationship between radiation exposure and cancer and fobbed the man's illness off the fact that he smoked and drank alcohol. This is the first time in Japan that a court has ruled against a Fukushima nuclear power plant worker who developed cancer. And it sets a very bad precedent. The plaintiff said of the approximately 6,000 workers working in the harsh environment for the decommissioning of the plant, about 90% are subcontractors who are in a position where they cannot raise their voices, even if they want it to the court decision, closes the road to recovery from the damage and indicated that he plans to appeal the decision and former Japanese prime ministers.
Libbe HaLevy 
01:17:40
Now to con and junior cheery, Kazumi have urged Japan to stop using nuclear power saying the countries should learn from the Fukushima crisis a decade ago, and turn to renewable energy. Both were proponents of nuclear power while in office, but became critics following the March 11th, 2011, earthquake Toonami and subsequent triple meltdown at the Fukushima Daiichi nuclear power plant Koizumi said Japan has so much natural sources of energy like solar power, hydro power and wind power. Why should we use something that's more expensive and less safe? Exactly. Over to Russia where bad news out of Chernobyl, it appears that nuclear reactions are starting up spontaneously inside the containment shield, the Chernobyl nuclear power plant in Ukraine caught fire 35 years ago and caused the world's depending on how you measure it against Fukushima, either the worst or the second worst nuclear accident spreading fallout as far a field as Northern Ireland, Wales, Scotland, and Northern England.
Libbe HaLevy 
01:18:50
According to Neil Hyatt, a nuclear materials chemist at the university of Sheffield, the fire is restarting quote like the embers in a barbecue pit and anyone who's ever gone camping knows that you do not leave a campfire unless it is dead cold and out something which seems to be impossible to do at Chernobyl. A sealed room deep within the reactor is putting out a small, but steadily increasing stream of neutrons. A telltale sign that nuclear fishing is taking place within the reactor Ukrainian authorities admit that they have no clear plan on how to prevent a new meltdown on a totally doors Shanko of the Institute for safety problems of nuclear power plants in Kiev. Ukraine said there are many uncertainties, but we can't rule out the possibility of an accident. Suggesting managers still have a few years to figure out how to stifled a threat.
Libbe HaLevy 
01:19:49
And he remedy he and his colleagues come up with will be of keen interest to Japan, which is coping with the aftermath of its own nuclear disaster. 10 years ago at Fukushima civilly of notes. It's a similar magnitude of hazard in Canada, the battle against new small nuclear reactors and the citing of ongoing nuclear waste continues to heat up protecting all our waterways, no nuclear waste. A grassroots citizens group is accusing Canada's nuclear industry of using its financial power to groom a declining Ontario farm community into becoming a willing host for the country's most dangerous radioactive waste. The group accuses the nuclear waste management organization and w M O of taking advantage of the decline by spending millions of dollars on quote unquote Goodwill projects, the community couldn't on its own two N w M O's claims that it is strictly a good will gesture and that the money is not tied to anything to do with the project bill.
Libbe HaLevy 
02:20:58
No vice-president of protecting our waterway said, why would you spend one and a half million dollars on a community? If you didn't expect to get something back in return? The project knows referring to is a $23 billion nuclear disposal site, where the NWM all wants to inter some 3 million spent nuclear fuel bundles in a sprawling network of tunnels and holes, 50 meters below the ground to Ontario communities. South Bruce and Ignatius are under consideration for what the NW emo is calling the deep geological repository and says it is working with local communities in the selecting of the site in 2023, a new Canadian organization called we the nuclear free north is addressing concerns about the proposed burial of high-level nuclear waste in Northwestern, Ontario as well. The Canadian government in 2007 gave the N w M O, which is a consortium formed by Ontario power generation, new Brunswick power, and Hydro-Quebec responsibility for finding an quote unquote informed and willing community to host the nuclear waste site.
Libbe HaLevy 
02:22:14
But now according to we, the nuclear free north opposition is growing in these areas as residents increasingly do become informed and unwilling and believe it or not, there are still more stories that we don't have time to get to today, but we'll try and fit them into the future episodes of nuclear hot seat. We'll have this week's featured interview in just a moment, but first nuclear problems are going to continue to be with us forever. From uranium mining to weapons, production, to radiation, leaking power reactors, to still not having a way to safely store the deadly radioactive waste produced by all these endeavors. Nuclear is government and business gone, wild, not caring how they contaminate the world. As long as they keep making obscene profits and delude themselves into thinking they are immune to the consequences of their actions when let's face it, they are not.
Libbe HaLevy 
02:23:17
Meanwhile, we all have to deal with the dangers of radioactive contamination that will not go away on its own ever let's face it. Nuclear is a mess, and that is why you need nuclear hot seat. You've learned to count on us to get into nuclear stories, with fact continuity and context, as well as skepticism and a little bit of humor when we can manage it. And we only use vetted journalism sources that can be trusted. This is journalism that mainstream media is unwilling or unable to provide nuclear hot seat is the only program you can count on to report the ongoing, evolving nuclear truth that the nuclear industry would rather we not hear about let alone understand. And that's why the time would be right now to support us with a donation, just go to nuclear, hot seat.com and click on the big red donate button to help us with a donation of any size.
Libbe HaLevy 
02:24:21
And that same red button is where you can now set up a monthly $5 donation. That's the same as a cup of coffee and a nice tip here in the U S so how about buying nuclear hot seat, a metaphoric cup of coffee. It will go for social media reach and website planning, not a caffeine fix. So please do what you can now and know that however much you can help. I am deeply grateful that you're listening and that you care now, here's this week's featured interview. I really do hope you've been binge-watching the offerings from the uranium film festival. It opened on May 20th and has been offering 34 films on a range of nuclear issues. Most years, the IUF pops up in multiple locations around the world from Berlin to Quebec, to Hollywood, to Navajo nation, to all kinds of points in between Norbert Sukenick festival, founder, and general director, and Marsia Gomez day, all of the Jada festival, founder and executive director curated a roster of films that provide focused views on a wide variety of nuclear issues and problems from the thinking behind the creation and the expansion of the nuclear weapons program in the United States to the institutional racism, towards indigenous people in the Marshall Islands, who to this day still suffered the effects of the H-bomb tests.
Libbe HaLevy 
02:25:47
We inflicted upon them and the native American and first nations people who mined uranium in the United States and in Canada to the ongoing issues faced by Japanese Hibakusha survivors of the atomic bomb blast in Hiroshima and Nagasaki to the problems we all will face forever of radioactive legacy waste from the Manhattan project, which shows up in such unexpected places as Ames, Iowa, I've been fortunate to cover the festival. In-person four separate times, and I look forward to in-person attendance in the future. COVID permitted for now, the benefit to us all is that the films are all digital and online, anywhere in the world, you are with a good wifi connection. You considered home feast your eyes on passionate films by passionate filmmakers on some really important topics would that I could have interviewed every filmmaker, this year's festival. And I hope that in the coming year, I'll be able to catch up with them for now.
Libbe HaLevy 
02:26:49
Here's my interview with Klaus Biggert director of, of the sense of the whole, the network of physicists, Hans Peter deer. The film was released in 2020 and tells the life story of Hans-Peter deer who moved from studying for his PhD in physics, in Berkeley with Edward teller, the father of the H-bomb and as big a bomb booster as there ever was to being an outspoken pacifist physicist asked for the filmmaker for many years, Klaus beggared has his own radio program at the Bavarian public radio among his films are the secret and the sacred two worlds at Los Alamos Wynnona LaDuc Thunderbird woman, Leonard Peltier. I am the Indian voice and exit 16 Onondaga nation territory. Bigard is the initiator of the legendary world. Uranium hearing held in 1992 in Salzburg, Austria. It was a week long conference at which for the first time in history, the indigenous people affected by the nuclear industry and uranium mining had their say in 1998, he founded the nuclear free future award, which honors those who have dedicated themselves to a future free of nuclear weapons and nuclear energy. It was a lovely, rich and full conversation. When I spoke with Klaus Biggert on may 16, 20, 21 Klaus Biggert, it's so great to have you here with us nuclear hot seat.
Klaus Biggert
02:28:27
It's a pleasure for me as well because the nuclear age, you know, is affecting the whole globe. And so we have to connect around the globe to enter the nuclear age. It was started by mankind and it's us. We have to end it,
Libbe HaLevy 
02:28:43
Which is exactly what this show is all about. Give us a little bit about your background and your history of being involved with nuclear issues.
Klaus Biggert
02:28:53
It started exactly in September, 1977 at the United nations in Geneva, Switzerland, there was a conference a one week long conference of indigenous delegates from both Americans. And they talked about the destruction of the culture of their land of racism. And there was a young woman. Her name was 18 years old, just finished high school. And the last day of the conference, she came to the table at the cafeteria. And she said to me, if you continue to write about us, she meant us Indian people. You should focus on Iranian. And then she quickly draw a map and showed how much Rainium is on Navajo land. And then Saskatchewan, you know, and it was this that took, put me on this track and I'm still on it because a month later I went to New Mexico and Arizona and I met Wynonna again. She introduced me to some Denae as the Navajo called themselves DNA families.
Klaus Biggert
03:30:07
And I realized, you know, she was the very first to tell us that most Iranian is mined on Indian land. Or we can say, when we look at other continent on indigenous people's land and nobody talks about, we always look for the criteria of catastrophe, catastrophe, which make us sound, but the silent dying of indigenous people, there's no sound. And the track of uranium until it ends up in a bomb or in a reactor is a bloody bloody path. You know, I was teaching for 20 years at the school of journalism in Munich. And I always asked the students each workshop, I had 15 students, a thousand apply every year. So those 15 I can expect to know. So I said, what do you know about arranging your mining each year? I had this question and this one year out of 15 five knew that there is a problem.
Klaus Biggert
03:31:13
And out of those five was a young woman and she clapped her hands. And she said, my God, I never thought about where Rainium comes from. I thought it's, it's just there. And I thanked her for her openness because that's what people think things are there. And it's all the result of plunder, you know? And in the case of uranium, it's a deadly thing. We get out of the ground and it kills people from the very moment it's lifted from underneath. And that's what I learned then when I was with Wynnona and I returned and returned. And, and every year after this 1977 conference of working group started at the United nations. So I had a chance without traveling to meet people from around the globe every summer in Geneva and continue my interviews.
Libbe HaLevy 
03:32:11
Where did those interviews turn up? You mentioned to me, before we got on your radio producer, was this radio programs, was it print? Did you make previous films about the uranium and nuclear based issues?
Klaus Biggert
03:32:27
Well, I had my own radio program in Munich for a number of years, and I made special programs on indigenous peoples fight for the land. And uranium was always part of it. And then I made a film about Los Alamos and the film about Winola duke. This part of my biography, that arraign yum is with me all the time.
Libbe HaLevy 
03:32:52
What drew you to the story of businesses? Hans-Peter Peter
Klaus Biggert
03:32:56
After Chernobyl, I decided to focus on the catastrophes, which do not fulfill the criteria of sensation. And for five years, I worked with a group, a small group, the group grew and became more and more international. And what we finally had as a result of this five years was in 1992 insights work, Austria, the world Rainium hearing the idea was that we do not select when we invite, we just tried to communicate with all peace and anti-racism groups around the world to see who will show up. I mean, I knew that most people who come visit will be indigenous people, but I wanted to avoid only to invite indigenous fever because it was important to prove, you know, so a pre-selection would, if given a picture, which I created, some people could say, you know, that's why it also took so long because on each continent in each country, we had allies who did the work for us to select and to spread and use, to translate our concept, which we couldn't do the nineties, the late eighties, the internet was just in the beginning, the dark ages.
Klaus Biggert
03:34:25
And that's when I consulted and with because I heard that he is against nuclear power and he was the head of the max Planck Institute. He was the father of Heisenberg. So he told me that the director of the max Planck Institute, and these are different institutes, one is on astrophysics. The other one is on soil. And next one is on peace issues. I mean, the max Planck Institute is widespread and the director asked him to sign a letter to the government to support nuclear energy. And he said, let me study. It's not really scientific if I just signed, because you want me to sign, give me some time. And I will really look into it a month later. He said, no, I can't sign it. It's too risky. That was the beginning of his twist. He became a kind of a black sheep,
Libbe HaLevy 
03:35:32
Just loop this back a little bit to the film. You go into a tremendous amount of history and connect the dots. Literally the way it's played out with a map and red string in the like to explain the history of how certain physicists in the 1920s and thirties knew each other, where they met and how they ended up being brought into the Manhattan project in the United States. How important is it for us to understand their history in order to understand where juror came from?
Klaus Biggert
03:36:07
Hans Peter do a right from the beginning. He was against the bump, but he didn't know that the consequences of the so-called peaceful use of the Adam. But I'm speaking to went in the fifties. He went to Berkeley to study physics because Berkeley was the Mecca for physicists. At that time, before it was gutting him in Germany. So Oppenheimer, who was the director of the Manhattan project, finally set up their camp in Los Alamos, New Mexico, where the two bumps little boy and said were built. Oppenheimer, went to gutting them years before. And it enabled him also to, in his casting. So to speak. He knew a lot of businesses from his visit in Germany. Anyhow, unspayed went to Berkeley, looking for the professor to take him as a student because he want to write his doctoral thesis. And then he was introduced to advertise. And Edward teller said, yeah, I started with Heisenberg and doing, oh, he said, I admire iceberg.
Klaus Biggert
03:37:28
This is incredible that I meet a student of his, and I like to become your student and tell us it with pleasure and dirt recalls that there were times when most scientists who he met through teller at disappeared, and then they returned in champagne bottles were opened and they celebrated an atomic test. This all was after the Manhattan project. This was 10 years after the bombs were dropped on Hiroshima and Nagasaki, but it was still the nuclear policy of the United States was still the secrecy. So Los Alamos was not on the map at that time. And dura had no idea. So it was a shock. He said, should I go back? Should I drop everything? But then he thought I will never get so close to the bomb as I am. Now, this is a unique learning process for me. And then he started to fight with teller.
Klaus Biggert
03:38:33
They played music together and they argued. And then the word got around in Germany, that there is a young student who is studying with teller and fronts use of Strauss. This was our first minister for atomic affairs because OD an hour after the war, young Germany and an hour thought we should have the nuclear pump as well. And Strauss went to Berkeley and said to tell her, give us, honey. He didn't know that hunter had married in the meantime and wanted to come home anyway. And so on fatal with his wife, Sue returned to Germany and was hired immediately by Heisenberg.
Libbe HaLevy 
03:39:15
He got to work with his idol.
Klaus Biggert
03:39:18
Yeah, but he arrived at the time when Heisenberg and Vite checker and many 18 of them scientists wrote to art an hour, not to have a nuclear bomb in the new established bonus there, the new army. And so right from the beginning on speed was a pacifist. But then in later years, when the first demonstrations against nuclear power started, he joined the anti-nuke movement and the peace movement and was seen more on the grassroots level than in academic circles. But he always tried to infiltrate academic circles. This was the amazing thing. Even a year before he died, he was always trying to connect people and remind his colleagues in the max Planck society. He had about 3, 4, 5, let's say five colleagues who were on his side, but most of them said, silence should stay pure. And if you get involved in politics, and if you become a peace, Nick, you know, you are not a good scientist anymore.
Libbe HaLevy 
04:40:34
How common is the term or the concept pacifist physicist. That's a term that you just used.
Klaus Biggert
04:40:43
Yeah. Well, Carl Fridley for invite soccer was part of this group around Heisenberg, who were asked by Hitler. If they can build the magic weapon and Heisenberg said to Hitler, we could do it, but it would take too long. And so Hitler was not interested in anymore.
Libbe HaLevy 
04:41:06
Was this a conscious manipulation by Heisenberg of Hitler saying, nah, it's going to take too long and yeah.
Klaus Biggert
04:41:12
Yes, yes. And then Teisberg and the other physicists among them, the German physicists were interned in England, not in a camp. It was a big mention called farm hall. And as it later turned out, Leslie groves, the general who worked with Oppenheimer at the Manhattan project, he had microphones installed in all the rooms. So we know now, you know, that when they heard the Americans had dropped two atomic bombs, they were shocked and upset at the same time because how come they were faster than us. It never touched, you know, in their ego, but at the same time, they were so glad that they weren't the ones who would have to walk around with this guilt. So they had many discussions about this and invite ticker became, and it's why ticket later work with highs and back in guardian when there came and the, of all experience led to the declaration of Goettingen, which kind of forced out an hour to let go the nuclear issue for the German army and Sega became really a pacifist. And then they established the max plunk society established a specific peace Institute for white whites and Havas, who was it, philosopher in south of Munich. So the is not the first to go this way, you know, and become the man of peace by taking also.
Libbe HaLevy 
04:42:57
So dear became a pacifist physicist and he was very visible on these issues. But what I found most moving and most challenging is that as a physicist, after 50 years, he came to the belief that matter is not matter. It is frozen light. And there's another quote, which is what we experience as matter is only an expression of the spirit, which has the consequence that there is only the spirit. And this is where physics and religion seem to be going at the same conclusion, but from two different directions, how radical was that as a thought and how has it influenced those of us who are moving forward to get rid of all things, nuclear.
Klaus Biggert
04:43:52
This is why I have this native American journalist ghost Horus in my film, when he talks about the planting of a tree and dirt talks about a forest is more than trees. It's the space between the trees, which are of no material, but they are part of the forest. So you cannot have the tree and you cannot have the space in between separately. It goes together. And I think that the Lakota Indians say, we are all related. And I think that native people always said that what connects us is that we have a spiritual bond to all living things around us, including Iraq and the burn. And if we destroy a rock, we blasted because we need a tunnel. So a mountain then indigenous people would talk to the rock because it's not just matter. Not stone. It's a living, being the example of the forest.
Klaus Biggert
04:45:09
I like a lot because everybody has been in a forest and would admit, yes, it's more than just trees. And the frozen light there opened a window for us that allows us to bring our emotions and our spirituality into science. And when we let it go in, then all of a sudden, a formula of energy becomes sacred formula. So it touches us, changes our attitude and our attitude gets changed. Our view becomes wider. At the same time, we see more and it kind of attacks our arrogance. It's very difficult. I try to say what I feel.
Libbe HaLevy 
04:46:04
This is coming across writers. And I have been one now for more than six decades, writers talk about the space between the words and in the words, even the space between the letters as having resonance and harmony, and that you have to write down to that level. If you're going to say anything that is ultimately meaningful, at least some writers talk like that. And it sounds like there was at least one physicist who thought in the same way, though, in a much more macro of how this impacts all of us and everything and the world. So I found the film fascinating because I cannot claim to have anything, but the most cursory understanding of physics. And that's just knowing what certain words mean and knowing who certain people are, but this made accessible certain aspects of physics with which I was not aware. And it did open my mind. And in that way, I find it a very important film and a film that also opens up a new dimension within the international uranium film festival. And to those of us who are paying attention to nuclear issues. So in terms of the film, what do you hope it will accomplish? And where is it going from here?
Klaus Biggert
04:47:36
The distribution company who bought the film in September, it will come out in Germany and German speaking countries goes to schools and universities. That's where they send their catalogs mostly. So I'm very happy about this. And then the film will go to Japan. It will come out with English, Portuguese, and Japanese subtitles. This just happened without me doing anything. You know, being with, with indigenous people a lot. I know you cannot force it. You just express what you want. You know, you let the universe know. I mean, you have to say it, and then you, you see what comes back. And when I worked on the film, you know, I just, I just thought, how can I go back into history? I have to give a little button to each protectionist of the past. And then I thought, well, the best person for me to work with his wife.
Klaus Biggert
04:48:36
So the film was made aspect, you passed away. But I had a long interview on film with him, done a number of years before he passed away. I wanted to make a little film for the family. I never had the intention to make a movie. And then it grew and it grew, and it grew. And at the max Planck Institute wrote about it and said, can we give you all we have? And I was loaded with material. And then the film was finished. And then at the conference called rapids of peace and ghost tours was there. And we were sitting in the bar in the little alternative conference center. So we were sitting in there for, you know, it was a little bar and he was sitting in the chair and he said, and then our language, I'm just investigating how our language deals with reality. And then look at quantum physics. And I said, Hey, I'm making this film. So the field was already finished. And then I changed it. I mean, I put him in
Libbe HaLevy 
04:49:39
His chair to be extremely accessible and understandable. And he really tied up several of the threads that you had running through the film. So it's fortuitous that you had this connection and that you retain the flexibility to be able to say, oh, I thought I was done. I'm not done. Let's put this in here.
Libbe HaLevy 
05:50:01
And as for the unintended consequences of going, well, let me just do this little thing and see where it leads 10 years ago. That's how nuclear hot seats started. I had no idea what I was doing or why I was doing or how I was doing, but I knew I had to do it. And here it is all these years later. And here's a show which allows me the platform to speak with you and let people know about your film, which is of the sense of the whole, the network of physicist, Hans Peter dirt, which is going to be shown as part of the international uranium film festival May 20th through 30th, 2021. I wish you Klaus big air, every success with the film, with getting the word out with communicating, to physicists and other scientists around the world and the students who will become them, the importance of having a larger world universal view, and one that supports the elimination of nuclear, as opposed to pushing it forward.
Klaus Biggert
05:51:03
And I like to end with words, which you hear when the film is over and the screen is black already, and then you hear his voice. And he says, there is no big bang. It's banging all the time.
Libbe HaLevy 
05:51:15
I miss that because once I got to the credits, I've jumped well on behalf of bangs, big and little, and those of us who listen hard for them and then do our best to stop them from becoming nuclearized so that they do destroy us. I want to thank you, Claus, be Garrett for your film, for your efforts through the years, and for being my guest this week on nuclear hot seat.
Klaus Biggert
05:51:42
Thank you as well. I could talk with you for hours
Libbe HaLevy 
05:51:46
Back at ya Kloss Biggert director of, of the sense of the whole, the network of physicist cons, Peter Deere, that film along with 33, others are all available for viewing for free until may [email protected], click on the button that says Rio 2021. See as many of these as you can while you can, because most of them are not available under other circumstances. And it's a great, powerful, empowering way to bring yourself up to speed on the entire range of nuclear issues that are out there
Libbe HaLevy 
05:52:34
After 21 months in the Hawaiian islands, be historic anti-nuclear sail boat. Golden rule has set sail from Honolulu, Hawaii for the west coast of the United States. The golden rural first sailed from California to Hawaii. 63 years ago in 1958 on her way to interfere with us atmospheric nuclear testing in the Marshall Islands, the site of 67 us nuclear bomb blast between 1952 and 1958, but under orders from the atomic energy commission, us coast guard stopped the boat from leaving Honolulu, the arrest and subsequent jailing of golden rules. Captain Alan Bigelow, a retired world war II, Navy commander, and his crew of Quaker peace activists garnered international media attention and increased opposition to nuclear testing and nuclear weapons history repeated itself in July, 2019. When veterans for peace, who own and manage the golden rule sailed the 34 foot catch from San Diego to Hawaii with the intention of proceeding onto the Marshall Islands, just as in 1958.
Libbe HaLevy 
05:53:44
But once again, the golden rules voyage to the Marshall Islands was stymied this time by COVID-19 according to the golden rules, project manager, Helen Jacquard, we are sailing for a nuclear free world and a peaceful, sustainable future. What better way to bring a message of peace and sustainability than this beautiful sailboat with its storied history? The golden rule is projected to reach the port of San Francisco in the early part of June and in the Marshall Islands citizens, including students of the university of the south Pacific, their supporters and activists marched in solidarity for the victims of nuclear activity in the Pacific. This happened last March, but I'm glad to be able to share it now because the work is ongoing Marshall Islands, student association, president Wayne Kilner said it was important for people to know what nuclear testing was and its repercussions on communities where they were practiced.
Libbe HaLevy 
05:54:45
He said, we have realized that not many students know about nuclear bombing and its effect here and use the March as an opportunity to raise awareness on the issues and Pacific conference of churches. President the Reverend James Bhagwan said the cry of the victims and survivors was still echoed in the effected islands. Let us lend our voice to this cry, the cry for justice and just peace. This year's event was themed. We are not alone and you are not. Nuclear hot seat is working on a special report from the Marshall Islands. And we hope to have that for you in the month of June. This has been nuclear hot seat for Tuesday, May 25th, 2021 material for this week show has been researched and compiled from nuclear-news.net dune renard.wordpress.com beyond nuclear, the international campaign to abolish nuclear weapons, or I can try dash city herald.com, fine tech zoom.com, Korea times.co dot K R scientific American Monroe news.com.
Libbe HaLevy 
05:55:52
Oil price.com mint press news.com NHK dot O R dot J P japan.co.jp asahi.com. Kyoto news.net science, quizzing.com science mag.org nature world news.com LA progressive.com. Marianne wild art.wordpress.com. rebel.ca msn.com Fiji times.com a Jew daily.com. The bulletin.org, the international uranium film festival long may you guys wave and the tools and pools at the totally captured by the nuclear industry, nuclear regulatory commission. Now you deserve to get nuclear hot seat every week without fail and the most fail safe way to do that is to go to our website, nuclear hot seat.com. There is a yellow opt in box there. Just put in your first name, put in an email address. You will get the email sent to you with each week's link and a brief rundown of some of the material that's in it. As for covering nuclear stories in your neck of the woods. I need your help because you probably know things that I don't.
Libbe HaLevy 
05:57:04
That's pretty much a guarantee. So if you know of a story and you would like to suggest it, send me a hot tip, a suggestion of someone to interview and do it by email, don't do Facebook that gets lost email to [email protected]. And of course, if you appreciate weekly verifiable news updates about nuclear issues around the world, take a moment, go to nuclear, hot seat.com. Look for the big red button, click on it, follow a couple of prompts, do what you can to help us out. We will be really grateful for your support. This episode of nuclear hot seat is copyright 2021 Leiby Halevi and hardest streak communications, all rights reserved, but fair use allowed. As long as proper attribution is provided. This is Leiby Halevi of heart history, communications, the heart of the art of communicating, reminding you that the last thing, anyone who opposes nuclear wants to be able to say is, I told you so heaven forbid we ever do that. So this has been your nuclear wake up call. Now don't go back to sleep because truly we are all in the nuclear hot seat,
Announcer
05:58:21
Claire hot seat. What are those people thinking? Nuclear hot seat. What have those boys been braking clear, hot. See the Ms. Sinking our time to act is shrinking, but the visceral linking nuclear Hotsy it's the bomb.