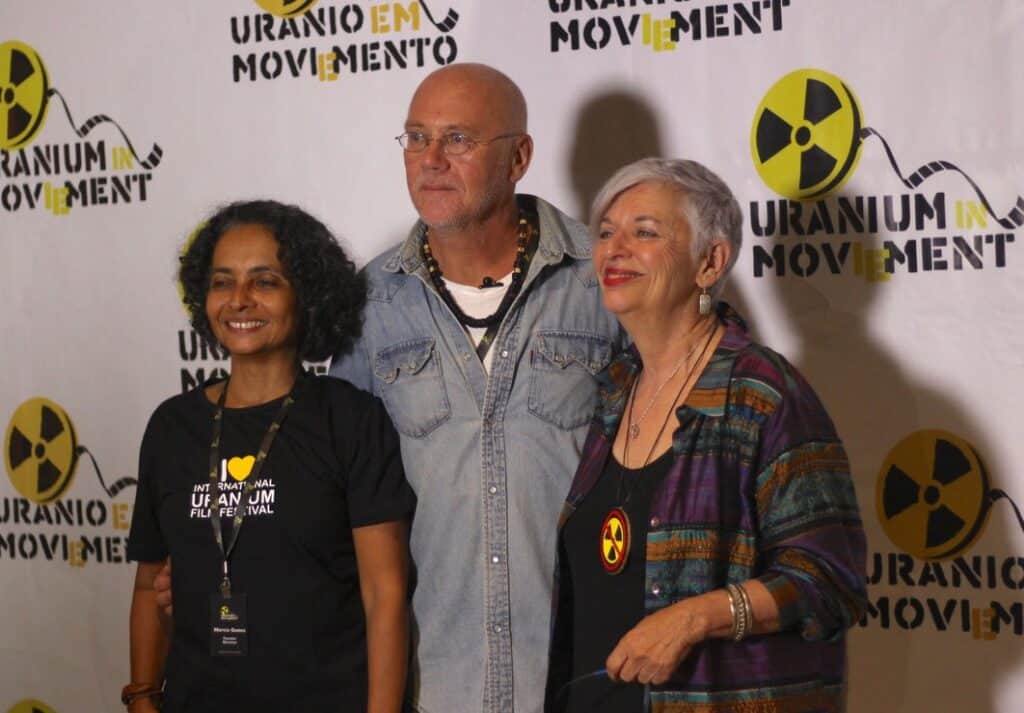 International Uranium Film Festival Founders/Directors Marcia Gomes de Oliviera and Norbert Suchanek with Nuclear Hotseat's Libbe HaLevy at the opening of the 2023 Festival in Rio de Janeiro, Brazil
SPECIAL! International Uranium Film Festival – Report from Rio
Nuclear Hotseat producer/host Libbe HaLevy traveled to Rio de Janeiro, Brazil to cover the 12 th annual International Uranium Film Festival. The IUFF is the only place on earth that presents films focused solely on issues of the entire nuclear fuel chain, from uranium mining to reactors to bombs to nowhere to safely store the highly radioactive waste that results for the necessary quarter of a million years. But these film stories from around the world are told in human terms – with artistry, a quirky sense of humor when possible, and unabashed emotional responses to the terrible radiation truths that have been forced upon the innocent.
The IUFF was founded in 2011 by Norbert Suchanek and Marcia Gomes de Oliveira. It's based in Brazil, in Rio de Janeiro, but has traveled around the world, sharing atomic films that would most likely not be seen without the festival to present them and draw attention to their important, thought-provoking messages.
During today's Nuclear Hotseat, you'll hear from one of the founders of the festival and two of the filmmakers who are here representing multiple countries, as well as a brief rundown on a few of the films that have screened so far:
Norbert Suchanek was born in Germany and is an investigative, environmental, human rights and science journalist, book author, photographer and award-winning documentary filmmaker. Since 2006 he has worked as foreign correspondent and filmmaker in Rio de Janeiro. With Marcia Gomes de Oliveira, he is Founder and Director of the Int'l Uranium Film Festival.
I spoke with Norbert Suchanek on Monday, May 22, 2023.
IUFF Founder/Director Norbert Suchenek
Julian Vogel, whose film MISSION: (ICBM) will be screened next next Saturday, May 27. It's a Sweden/Korea/Scotland production, which almost makes it an international film festival production all by itself. In it, Nils and Julian go on a journey around the world to find out what a global nuclear, war, and the end of the world, might look like, and how they might try to prepare for such a scenario. Finally, after months of traveling to gather opinions and knowledge on the subject, they construct and live in a fallout shelter – in Nils' parent's basement in Stockholm. From pretending the world has ended at a Post-Apocalyptic Festival in Poland, to encounters with hardcore survivalists in the United States, to meeting with survivors of the Hiroshima Atomic bomb attack in Japan, Nils and Julian hope their journey inspires others to join the debate on what we can do as a global community to prevent such disasters from happening.
I spoke with Julian Vogel on Sunday, May 21, 2023.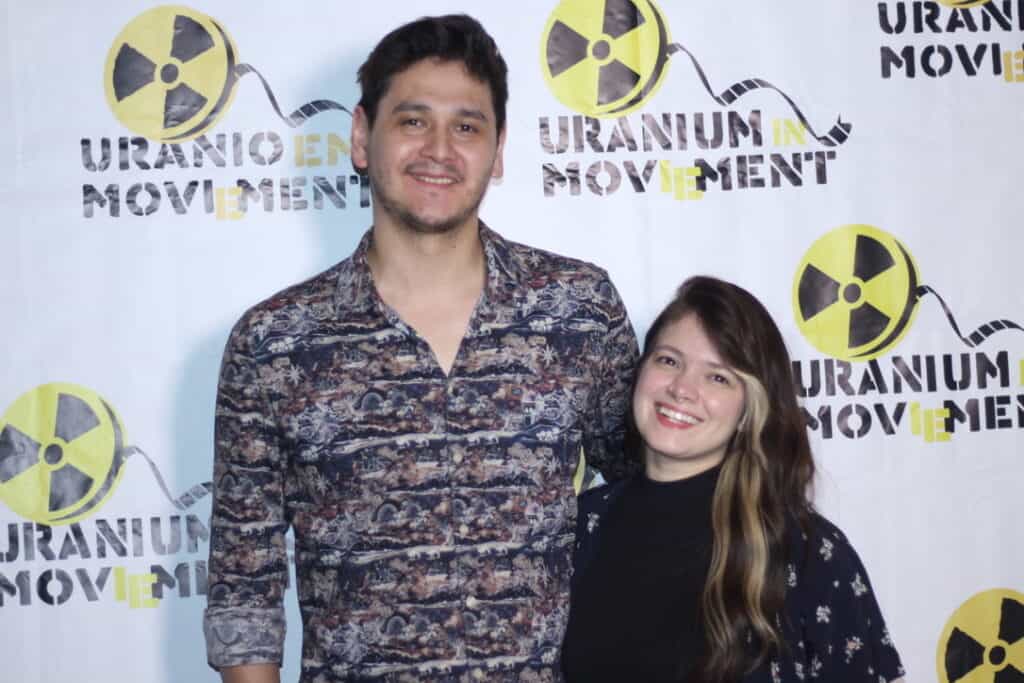 Swedish-born, currently living in Scotland, filmmaker Julian Vogel .
Miguel Silveira is a Brazilian-American independent filmmaker, arts educator and Assistant Professor at the School of Communication of the Loyola University in Chicago. Born in Rio de Janeiro, Miguel is director of award-winning short films like Namibia Brazil, Rooftop Wars, and the film to be screened at the IUFF, Devil's Work. Devil's Work tells the story of a fourteen-year-old boy named Eugene, who has to deal with an absolutely traumatic event – the death of his father – and decides to investigate the scientific causes related to it. The film becomes a psychological-thriller about Eugene's search for the truth. The issue of depleted uranium, rarely portrayed in films, is central to the structure of the film.
I spoke with Miguel Silveira on Monday, May 22, 2023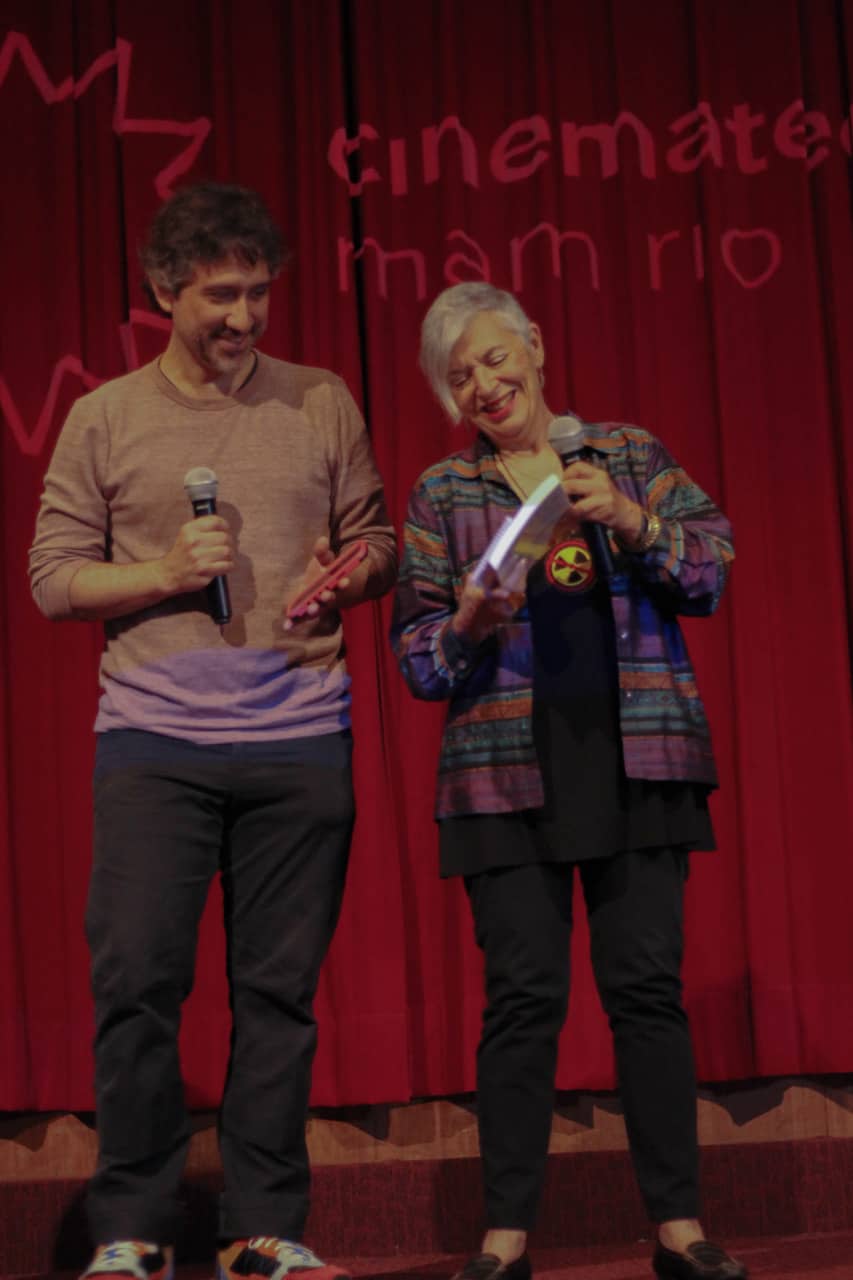 Miguel Silviera, interpreting my welcoming speech into Portuguese at the opening night of the IUFF.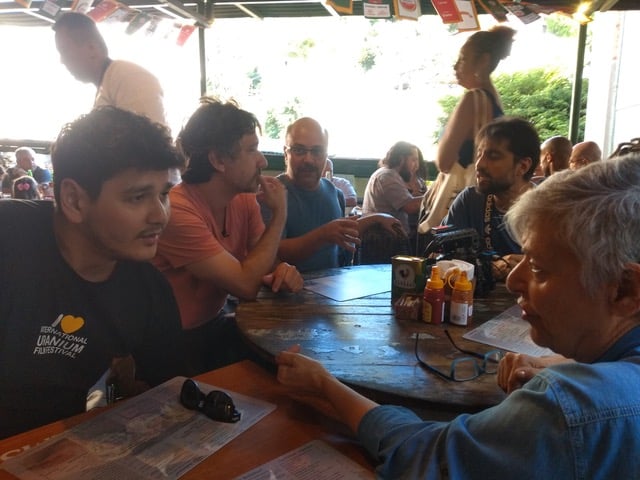 Mealtime had me prepping for my interview with filmmaker Julian Vogel.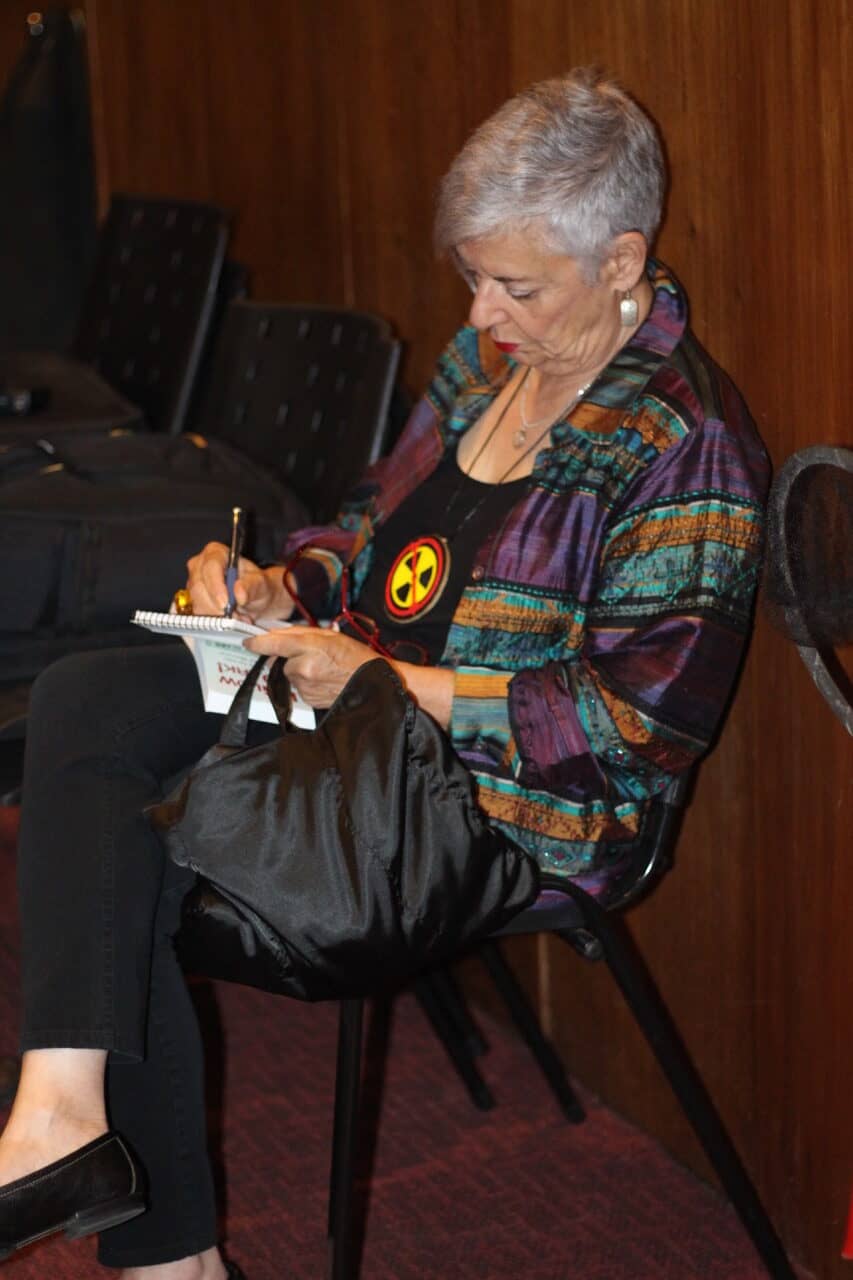 Prepping notes for my opening night welcome speech.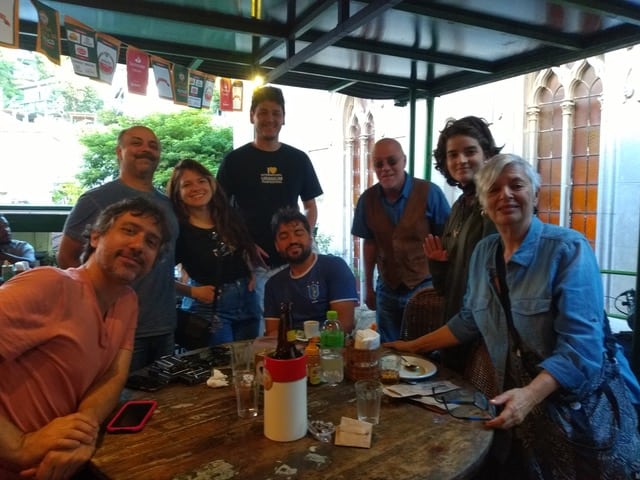 The happy crew, including Miguel Silviera's film crew, which is shooting a film on this year's IUFF.
Links: