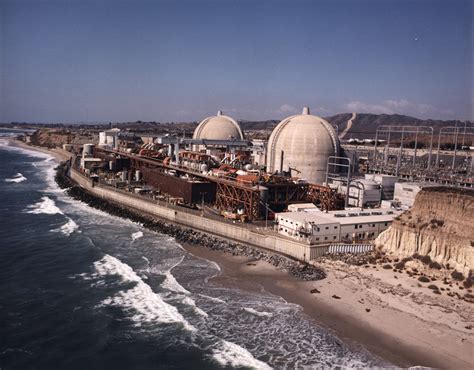 This Week's Featured Interviews:
San Onofre nuclear reactors on the coast of southern California continue to offer a smorgasbord of nightmares to the eight-million people living within 50 miles of its radioactive waste. Public Watchdogs, a San Onofre citizens oversight group, consulted with veteran nuclear engineer Paul Blanch about the feasibility of flooding of high level radioactive waste storage canisters. Might these 5/8″ thin-walled canister – sited only 108 feet from mean high tide – cause superheated steam flashes and geyser-like emissions of radioactive waste? Nuclear Hotseat's Libbe HaLevy interviews engineer Blanch on the possibilities of an "Old Faithful" at San Onofre.
Want to stop nuclear weapons? Nuclear divestment means institutional nuke investments are going down — and Susi Snyder explains how any one of us can join the movement. She is project lead for the PAX No Nukes Project and coordinator for the Don't Bank on the Bomb research and campaign. She's an expert on nuclear weapons, with over two decades of experience working at the intersect between nuclear weapons and human rights.
Until the 2019 report is released, here's Don't Bank on the Bomb's LINK to the 2018 Global Report on the Financing of Nuclear Weapons Producers. The 2019 report, due in May, 2020, will contain all the same companies; only details and financial figures will change.
To find out which financial institutions provide funding for nuclear weapons producers, CLICK HERE.
Numnutz of the Week (for Outstanding Nuclear Boneheadedness):
Water, water everywhere… and nuclear boosters in government think it's just swell to dump radioactive waste from weapons production, nuclear submarines, fracking and whatever else into whatever body of water happens to be closest! This week, Oregon, Japan, and the UK Ministry of Defense off the coast of Scotland.
Action Links: