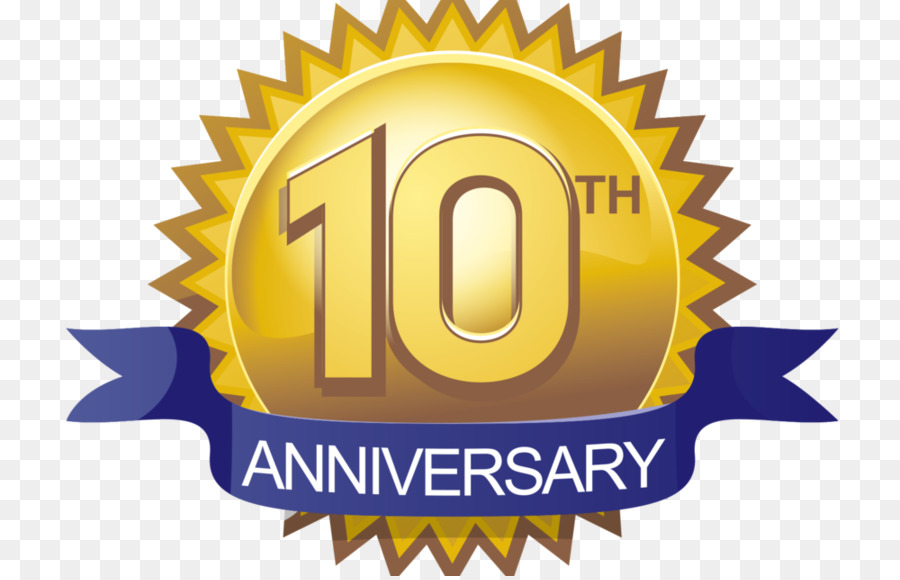 This Week's Featured Interviews:
San Onofre owners Southern California Edison plan to dismantle spent fuel pools – the last line of defense in a radiation accident on the California coast. Now a lawsuit filed by Samuel Lawrence Foundation seeks to retain spent fuel pools and have a "hot cell" – repackaging unit – built on-site in case of future radiation accidents. To learn more, we spoke with Cathy Iwane. She has a post-graduate degree in Japanese, taught English in the public and private sector in Japan for 25 years, and co-founded Gaia English Academy in Wakayama, Japan. Since moving to Southern California from Japan after Fukushima, she was interpreter for Former Japanese Prime Minister Naoto Kan for the public education panel entitled, "Fukushima: Ongoing Lessons." Cathy is a Board Member of the Samuel Lawrence Foundation and remains engaged in the effort to educate the public about the risks of nuclear waste, especially at San Onofre. We spoke on Sunday, June 13, 2021.
Lawrence O'Donnell report on San Onofre problems and lawsuit:
LINKS from the interview:
Dave Kraft, Illinois Exelon Bailout UPDATE:
BLOCKBUSTER DEVELOPMENT:

Exelon's New York nuclear business partner, France's EDF, is not pleased with the company's plans to spin off all their money-losing nuclear reactors into a separate company… for which EDF would continue to be liable. Dave Kraft of Nuclear Energy Information Service (NEIS) in Chicago gives us a five minute update.
LINKS from the interview:
China Reactors Radiation Release: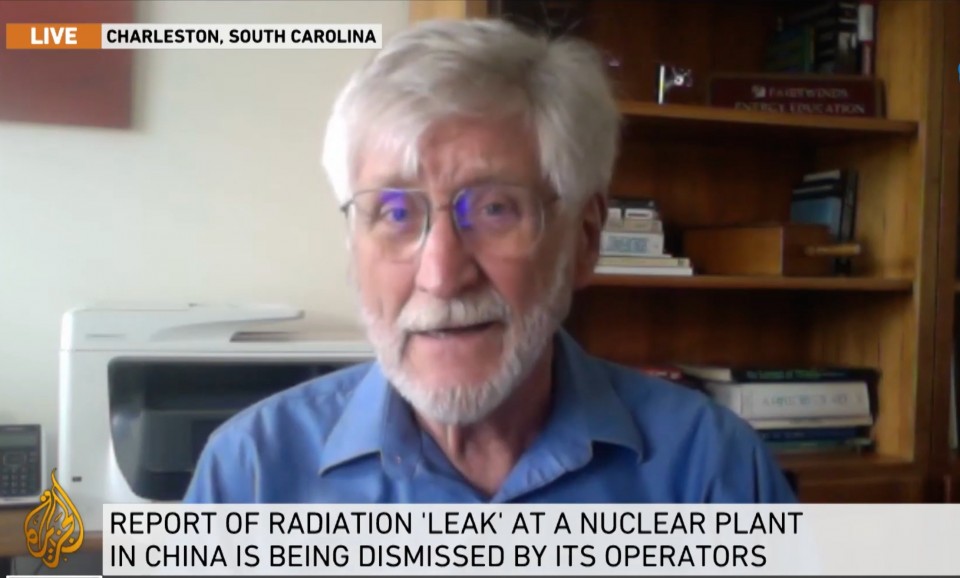 LINKS:

Libbe HaLevy
00:00:01
When Southern California is San Onofre, nuclear reactors were finally shut down in 2013 residents throughout the region, breathed a sigh of relief because the threat of a radiation accident was over. Wasn't it? Well, fast forward to right now, as owner operator Southern California, Edison is attempting to get out of Dodge and leave behind just a little souvenir of its time. Running those reactors. The so-called spent fuel rods, which were riddled with plutonium, and in order to learn the truth about what's really going on at the Santa Ana fray site, you have to go to a deeply committed local citizen who has been working on Santa no fray issues. Since she moved from Japan after Fukushima, and she tells you
Kathy
00:00:52
We were left with 6.3 million pounds of nuclear waste. It is stranded at Santa Fe beach and spin walled Holtec international canisters with a defective loading system, scratching and gouging. The canisters. These canisters are only warrantied for 25 years, nor are they seismically rated. So essentially Southern Cal Edison purchased the cheapest canisters. They could. This waste is buried 100 feet from the Pacific ocean and one foot above naturally occurring water tables, climate change predicts that rising seas and extreme weather events like flooding tsunami and the Marine layer environment will only hasten the corrosion of these canisters.
Libbe HaLevy
00:01:39
Thanks Southern California Edison. That's quite a legacy. What a long lasting reminder of your incompetence and lack of care for people and the environment and we, the people don't appreciate it. So when we learn about attempt to Barre, what's nothing short of multiple Chernobyl's worth of high level radioactive waste, dirty bombs on the beach in the middle of 8 million people. We know beyond a shadow of a doubt that we have all been forced into that dangerous radioactive seat. The one that we all share welcome to nuclear hot seat, the weekly international news magazine, keeping you up to date on all things, nuclear from a different perspective. My name Leiby Halevi. I am the producer and host as well as a survivor of the nuclear accident at three mile island from just one mile away. So I know what can happen when those nuclear so-called experts get it wrong this week.
Libbe HaLevy
00:03:15
It's our 10th anniversary of weekly podcast production. And we celebrate by checking in with two of our ongoing stories. We talk with Kathy Ahwahnee of the Samuel Lawrence foundation about how Southern California Edison is preparing to walk away from its legacy of high level radioactive waste created while it was operating the San Onofre nuclear reactors and how close they are to getting away with it. Citizen activist alert, grassroots actions are the only thing that can stop this from happening. And we'll tell you how to get involved. And we check in again with last week's featured interviewee Dave craft, head of nuclear energy information service in Chicago. I'm a new and possibly hopeful piece of breaking news that might slow or stop the intended $700 million plus bailout of Exelon's unprofitable nuclear power plants. In that state. We will also have nuclear news from around the world numb nuts of the week for outstanding nuclear bone headedness, and more honest nuclear information than was officially and publicly mentioned at the G seven conference.
Libbe HaLevy
00:04:28
All of it coming up in just a few moments today is Tuesday, June 15th, 2021. And here is this week's nuclear news from a different perspective. First, an update on a still evolving story last week on nuclear hot seat, number five 20, I interviewed Dave craft director of the nuclear energy information service, or N E I S on the propose Illinois state bailout of Exelon's nuclear reactors. And wouldn't, you know, it at the exact moment that I was putting the show all over social media news came through of an important new development in this story. One that has national and perhaps international implications, and it could slow stall or perhaps even stop the bailout. So of course, I contacted Dave craft to learn the latest which we recorded on Saturday, June 12th, 2021, Dave craft. What was that piece of information? And what does it portend?
Dave Kraft
00:05:34
The information was a filing that took place by one of Exelon's business partners. If you can believe they have them company called EDF, which is related to the French EDF, of course, and they do business together in the state of New York. The strange filing though, was that their partner EDF filed with the state public utilities commission in New York, asking them to slow down. This proposed been off company that Exelon was attempting to create out of its nuclear plants. Earlier this year at their annual meeting, they announced to their shareholders that the company was going to be divided up. They were going to put all the nuclear plants in one company, which they don't have a name for us. So they call it spin co meaning they're spinning them off. And the other one was going to be all of the regulated utilities like Commonwealth Edison and the ones in the regulated markets, which have a guaranteed annual profit.
Dave Kraft
00:06:28
So their partner, you got very nervous about this and pointed out a number of interesting facts, which we have been attempting to point out to the legislators here in Illinois as well, that this company is a virtual unknown. There is no board of directors. There is no street address. There are no assets. And if you do set up this company is if you set it up as an LLC, there will be literally no financial backing for those nuclear reactors that are already losing money, except the rates that they can charge in the markets that they exist in and their property assets, which are useless. If you don't use them as a nuclear plant. This is very interesting to us that if their own business partners, they slow this thing down, that should send red flags up everywhere in the Exelon market, that something is not quite right. It needs to be examined in much more detail.
Libbe HaLevy
00:07:21
What extent do you believe that the legislators in Illinois who will be within weeks, if not days, considering this bailout, how aware do you think they are of this latest development and its implications?
Dave Kraft
00:07:36
There's two answers to that. Many of them should be very aware because we sent the article on to them and said, pay attention to this for us. It's a good reason not to blindly grant bail outs to the Exelon nuclear reactors here in Illinois, because we don't even know who's going to own them. In a few months. We have gotten no responses from any of the legislators or from the governor's staff about this. Now, as of this taping, we've been told that in the coming week on Tuesday, the 15th, the Illinois Senate will be voting on the Illinois energy legislation. And on the following day, the Wednesday, the 16th, the house, we'll take it up and vote. As we have heard. Now, the bill is this kind of, sort of a Frankenstein of everybody's input over the last several months. We say that they dropped all the legislation in alleged matter and turned down the switch and something will be coming out this week.
Dave Kraft
00:08:30
We still hear that there are competing versions and competing bills though. Governor Pritzker has his own idea of what it should look like. And apparently the Senate is writing its own draft as well. So we don't know how this competition is going to get resolved. The final development that we did here though today is that the Illinois clean jobs coalition has formally voted to support the governor's version of whatever legislation comes out, which will include a nuclear bailout. And one of the concerns we've raised is that this proposed bail out from the governor has escalated from the $350 million over five years, that was recommended by his hired independent auditor earlier this tier that ballooned out to around 540 million in the second iteration, then it went up to 600 million. And just the other day, a news account came out that they're talking now close to 700 million for five years. So this thing is expanding a little bit slower than the rate that the universe is expanding, but it is expanding inexorably.
Libbe HaLevy
00:09:37
What impact might the EDF filing in New York state as regards their partnership with Exelon have Illinois. And might that be a way of slowing the vote, stopping the vote, reconsidering, what is being voted on? Anything at all in that range?
Dave Kraft
00:09:58
What the filing is about are the licensed transfers of all of these nuclear plants that the nuclear regulatory commission has to approve. And excellent has nuclear plants in four or five states. So in order to put all of these into this spin code or whatever it's called, the nuclear regulatory commission has to approve it. However, the state of new York's attorney general, I believe is going to be filing some comments with the nuclear regulatory commission and the business partner EDF has filed with the public utilities commission in New York to slow things down because they want more detail about what this company is going to look like, how it's going to operate, what are its financial backing. Now you asked what the impact would be in Illinois, the same for other parties who have to be signed off and give their approval as well. We do understand that the Illinois attorney General's office has entered this filing with the nuclear regulatory commission. We don't know the details of it, but it does sound like there are a lot of skeptical observers who are required to sign off on this in order for the deal to go through. So it's, it definitely could slow things down a lot, particularly for business partners that has pulled up you'll know, by next Wednesday or Thursday with the situation in Illinois is
Libbe HaLevy
01:11:17
Thanks so much for giving us part of your
Dave Kraft
01:11:19
Saturday. Great. There'll be thank you very much.
Libbe HaLevy
01:11:22
That was Dave craft of nuclear energy information service, N E I S headquartered in Chicago, a link to a downloadable PDF of the cranes story will be available on our website, nuclear hot seat.com under this episode, number 5 21. And we will, of course, stay in touch with Dave and bring you all the developments in this story as they happen. The big story in this week's news is out of China. On Monday, June 14, a report revealed the presence of a rare gas leak in the first nuclear power station in the world, equipped with a French third generation EPR or pressurized water reactor designed according to CNN and increase in the concentration of certain rare gases was discovered in a circuit of the nuclear power plant of Tai Shan in Guangdong province on the north shore of the south China sea. Earlier that morning, CNN reported it as a possible radioactive leak from a tome, the EDF subsidiary that participated in the construction of the Tai Shan reactors sent a memo to the American department of energy on June eight, mentioning a possible leak in this plant and requested authorization for us technical assistance to resolve what they called an imminent radiological threat.
Libbe HaLevy
01:12:46
The response from Chinese safety authorities is to raise the acceptable limits of radiation outside the Ty Shan nuclear power plant to avoid having to shut down the reactors. These new levels exceed French standards. It is currently unclear as to how that compares to us limits. Both reactors remain in operation. According to Paul Gunter, a beyond nuclear earlier in June, a BBC story reported on the deterioration of a coating material on some of the fuel rods at Thai shin unit one, the degradation resulted in the buildup of noble gases in the reactor, predominantly Xenon and Krypton, both of which are radioactive and which can reduce power generation efficiency. Consequently, according to the BBC report, the Chinese state owned operator deliberately released the gases from the reactor after treatment. It wasn't a massive release of radioactivity, but this was not a routine event as for the American response. The Biden administration believes the facility is not yet at a quote unquote crisis level. However concern was significant enough that the national security council state department and department of energy held multiple meetings last week as they monitored the situation. This raises concerns in the UK because the new reactors, the new designs are run by EDF who are also building a new reactor at Hinckley to the exact same specifications and speaking of nuclear problems in the UK, here's this week's outstanding example of nuclear bone headedness.
Libbe HaLevy
01:14:38
I want to know what to do with that plutonium contaminated waste from decommissioning nuclear reactors, if it's metal and your in the UK, why not consider it scrap and recycle it as well, just plain metal radiation free Lakeland reports that up to 160 shipping containers of radioactive scrap battle have shown up at the cycle life EDF metal recycling facility at the port of Workington in Cumbria, the lake district about 300 miles from London. And did this radioactive mess was shipped in with absolutely no public warning discussion or even a vote by city councilors to permit it nor has there been any assessment of the radiological risk to nearby residents. They just, oops, forgot to mention it to the public. So the environment agency could imply that there was no interest in the issue from the locals and approve the permit, but there is plenty of interest, especially from radiation free Lakeland still until they get this turned around, make certain that the next time you shop for a belt buckle, you take a Geiger counter along just in case. And that's why you K environment, agency, cycle life, and wherever this radioactively contaminated pile of metal was sourced. You are this week,
Announcer
01:16:07
Nuclear Hotseat. Numnutz of the week!
Libbe HaLevy
01:16:12
EDF energy, the owner and operator of the UK is operational nuclear fleet is closing and moving to defuelling to gas, cooled reactors at Dungeness B nuclear plant in Kent 50 miles from London, both units had been in an extended outage since September of 2018. And with the current summit taking place in Geneva, Switzerland, between us president, Joe Biden and Russian president, Vladimir Putin, Beatrice, Finn, head of the Nobel peace prize, winning international campaign to abolish nuclear weapons said she believed it was possible that it could mark a turning point and yield a pledge for new nuclear arms talks. She said, these two countries hold over 90% of the world's nuclear arsenals. These two individuals basically have the ability to end the world. As we know it, what is important is that there is an ambition expressed to reach zero and start chipping away at the nuclear arsenals.
Libbe HaLevy
01:17:16
We'll have this week's featured interview in just a moment, but first 10 full years of weekly nuclear hot seat production, who could have imagined it. Not me. When I started this show on June 14th, 2011, I had no idea how long I'd be able to do it, or even if anyone was interested in listening little, did I realize that a full decade later the show and I would be up running and listened to every week in the furthest reaches of the planet. We have listeners on six continents from Brazil to Saskatchewan Mongolia, to France, Japan, to South Africa, New Zealand, to Portugal. I even had someone visiting aunt Arctic who tried to get us that elusive seventh continent, but she couldn't get a decent wifi signal. The show is now cited in over 80 academic books and articles with more showing up every month, there are 10,000 plus back links to specific episodes from websites around the world.
Libbe HaLevy
01:18:20
Nuclear hot seat has evolved into an important international resource for nuclear information, but now the online world is evolving and it is not in our favor. Google is changing its algorithms to favor websites that load the fastest. And if you don't do the necessary upgrading and reconfiguring of your site, even if people put in the proper search terms, you, we will not be found and neither will our issues. That is why nuclear hotseat has committed to going through a total website rebuild. This is not a cosmetic moving around of the pieces into a pretty new template. It's a backend rebuild and upgrade to bring the website into alignment with how the internet works. Now it is a massive job. And as you can imagine, it's not inexpensive to get that work done. I have found the right company with the right skills and the willingness to cut the show.
Libbe HaLevy
01:19:19
An amazing deal. I believe it has something to do with the company's founder, being a new father and understanding that nuclear hot seat is fighting for his daughter's future. Still it's a chunk of money and I need your help to raise it. Yes. Go to the website, nuclear hot seat.com, click on the big red donate button and do what you can. Every $5 is a help in getting us in that direction. I'm developing bonuses for donations of $100 or more. And if you have the ability to donate $500 or more, we can discuss a specific bonus tailored to you and your group's needs a private webinar consultation, radiation protection advice. We'll figure out something that will work for you. So if you value nuclear, hot seat and want to see us continue to be found online now is the time to support us with a donation, go to nuclear, hot seat.com.
Libbe HaLevy
02:20:21
The red donate button that's where you leave a one-time or a monthly donation of any size. And if you'd like to discuss making a larger donation, contact [email protected]. And we'll set up a time to talk. Please do what you can now and know that however much you can help you have my gratitude. Now here's this week's featured interview. The Santa Ana free nuclear reactors are a story that won't go away to explain what we're up against. I spoke with Kathy. She has a post-graduate degree in Japanese and taught English in the public and private sector in Japan for 25 years since moving to Southern California from Japan after Fukushima, she has been an interpreter for former Japanese prime minister now to Alcon for the public education panel, entitled hookah Shima, ongoing lessons, Kathy, as a board member of the Samuel Lawrence foundation, and remains engaged in the effort to educate the public about the risks of nuclear waste. This is what she does with us now. And we spoke on Sunday, June 13th, 2021,
Libbe HaLevy
02:21:33
The Aloni. It is so good to have you back with us here on nuclear hot seat.
Kathy
02:21:38
Thank you for having me back would be it's a pleasure.
Libbe HaLevy
02:21:41
Let's start with some background about the center and Oprah and nuclear generators. They were permanently shut down as of June 7th, 2013, which is almost exactly eight years ago. What were the circumstances that led up to that shutdown?
Kathy
02:21:57
The circumstances leading up to the shutdown. Number one, we had fortunately for the public, there were several whistleblowers and we found out that they were keeping undercover, a radiation leak. I think it was end of January, 2012. And basically with the worst safety record in the United States of all nuclear power plants, they were really digging their own grave.
Libbe HaLevy
02:22:26
And when you say they you're referring to the owner operators of Santa Ana, which is Southern California Edison or FCE, correct. And what were the circumstances that came up that led to the shutdown?
Kathy
02:22:41
Southern Cal Edison had a steam generator defect, defectively installed defectively designed leading to a radiation leak in 2012 and problems left and right regarding their safety record regarding whistleblowers left and right coming out against unsafe work practices.
Libbe HaLevy
02:23:02
You say unsafe practices. Can you be more specific about how I dunno freight was ranked in terms of nuclear reactors around the country?
Kathy
02:23:13
This is even after shutdown, they were found to have almost dropped a 50 ton thin-walled canister while loading. It was held for about 25 minutes on a quarter lip Ridge part of the loading system. This was not made clear until someone who was our whistleblower at that time, came out in a public meeting, community engagement panel meeting sponsored by Edison, came out and said, you won't, I'm surprised it's been week. You haven't heard any any of this. And so that was one of many foibles.
Libbe HaLevy
02:23:51
I understand Santa no fray was ranked as the worst run or the worst safety record of any of the nuclear reactors in the country. That's
Kathy
02:24:00
Correct.
Libbe HaLevy
02:24:01
Looking back eight years ago, I think some of us, myself included were naive in thinking that the shutdown would mark the end of the problem, that standard oh, fray. And we would all step back and relax and have a good time of it. But the journey since closure has been fraught to put it mildly, it's impossible to overstate the case, but I'm trying to not go hysterical with it. What has happened since that announcement of the permanent shutdown that we need to be aware of?
Kathy
02:24:32
You're exactly right. We thought, oh, it's closed. The, you know, the witch is dead. The biggest uphill battle started in June of 2013 when it was closed down. So we were left with 6.3 million pounds of nuclear waste. It is stranded at Santa Ana, Ray beach and spin Wald. Holtec international canisters with a defect of loading system scratching and gouging. The canisters, these canisters are only warrantied for 25 years, nor are they seismically rated. So essentially Southern Cal Edison purchased the cheapest canisters. They could. This waste is buried 100 feet from the Pacific ocean and one foot above naturally occurring water tables, climate change predicts that rising seas and extreme weather events like flooding tsunami and the Marine layer environments will only hasten the corrosion of these canisters. It not only that, but it sits on the intersection of Newport, Inglewood, Elsinore, and San Andres fault lines.
Kathy
02:25:36
And so we have proof that it's located in a tsunami inundation zone. There are geological markers, proving history of tsunami, inland from San Onofre and much to our joy and surprise Lawrence O'Donnell and his show. The last word last week, he covered the problems of Santa no fray. Last week on his show explained that this area was originally on an 1855, the year 1855 map entitled earthquake bay. So it's not, it's no coincidence that we don't have this in the news, nor does Southern Cal Edison speak to the fact that this map is in existence. So,
Libbe HaLevy
02:26:17
So when you say thin wall canisters, how's it going? Are we talking here
Kathy
02:26:24
Five eighths of an inch steel canisters?
Libbe HaLevy
02:26:28
That's it between us and how much waste and what is the half-life of the radiation and the way
Kathy
02:26:37
There've been a lot of scientists who have actually spoken on this. And what we do know is that it is high level, high level waste means it is hotter than hot. The NRC actually has increased the level of hotness as it were the level of radioactivity in these canisters. And so everyone says, get the waste out of there, get the waste out of it. But the real problem being is that everything is buried in dry waste canisters. However, they are much of this waste is even too hot to even move still. And, and much of it will not even be cool enough to move until 2030. If I'm not mistaken, a lot of people have said in each canister, we have 3.6 million pounds of it on the beach there in each canister, there is enough radiation. If we were to have an outlier event, let's say terrorism, let's say a terrible tsunami.
Kathy
02:27:32
Let's say the big one, the big earthquake that will, of course never happen. S C E Southern Cal Edison would have you believe it will never happen. It's a non-issue on non event. If that were to happen in each canister, you would effectively have the leaking of radiation for one Chernobyl accidents. So they often refer to these in the media as a mobile Chernobyl, each canister is referred to as a mobile Chernobyl. And that of course is an outlier event. No one wants to look at the possibility, but it does take one bad day for an outlier event to happen.
Libbe HaLevy
02:28:09
I remember growing up that the edict was always hope for the best and plan for the worst don't ever assume. The worst won't happen. Just make certain that if it does, you're prepared for it. And this seems to turn that adage right on a kid.
Kathy
02:28:24
Exactly. The NRC lack of regulations allow Southern Cal Edison to end offsite emergency planning for any nuclear emergency. As soon as the plant shut down, this is something that they say, oh no, no, no. They, they tell us at the community engagement meetings. No, no, no. We have people on staff. We have a nurse on staff. We have people on site to help in case of an emergency. Well, let's take a look at this scenario. We have the one outlier event, a terrorist event, a cyber attack event, or God forbid an earthquake. What is the general public with it living within 50 miles of Santa, no fray. What are they going to do? When 8.4 million people hear about the radiation leak because they always tell you there's no, no harm. You know, it's not a long-term serious problem. That's always the first media event. I'm sure you're very well aware of that.
Libbe HaLevy
02:29:22
That's at the top of the playbook, the list of things that they automatically say, no matter what happens before they know anything.
Kathy
02:29:29
Exactly. And so you have highway five and good luck. That is the only corridor. Okay? It's a huge corridor for trade. It's a huge corridor for evacuation. And imagine that imagine 8.4 million people trying to evacuate on highway five, it's as bad as it gets during regular traffic. So this is just silliness. One issue is that there is no proven repair method for a canister, let's say in an outlier event, this is what we are very concerned about. Southern Cal Edison says they will use a metallic spray paint to repair, but this metallic alloy spray paint has never been used in the industry nor has the NRC approved this method. No one will talk about how to repair canisters in an outlier event like earthquake, terrorist attacks, cyber attack, or tsunami, because it's never happened before. And therefore it's a quote unquote nonissue. Don't worry about it.
Libbe HaLevy
03:30:30
Don't worry. Your pretty little head about it missing.
Kathy
03:30:33
Exactly.
Libbe HaLevy
03:30:34
So Edison is trying to say that, well, if there's a radiation leak, not saying what the nature of it is, or how large a crack or a breach in a canister might be, they're just going to spray some paint over and it should be fine, even though there's no proof of this. What if any other provisions have been made in case there is such a thing as a leak, a crack, a breach, a compromise of the containment system.
Kathy
03:31:03
That is the crux of the problem. Southern Cal Edison's plan was to deconstruct the spent fuel pool. That was their original plan. And what's the spent fuel pools are essentially cooling pools where these fuel rods spent fuel rods are placed in these, in these pools to cool them down enough so that they can then be packaged into dry waste canisters. And so everything has now thus far been packaged and it's underground. According to nuclear experts. The last available means to mitigate a problem with helium pressure loss in the canisters and other unforeseen events is by retaining those cooling pools. Fortunately, Samuel Lauren's foundation's public interest lawsuit proceedings called for a temporary restraining order, essentially preventing Southern Cal Edison from touching the cooling ponds. The good news is that SCE agreed to leave one pool. This is a May 28th. This year, the utility agreed to halt any work that would demolish, dismantle or remove or make dysfunctional. The unit three spent fuel pool. So that was an early victory for us. We have to definitely celebrate the tiny victories because this gives us any time. You can get some time. You go back to your team and you go back to the drawing board and you try to work with that. Edison offered the partial settlement after our attorney applied for a temporary restraining order to halt and the utilities mad dash to scuttle this T R O temporary restraining order shows just how nervous they are about the merits of our public interest lawsuits.
Libbe HaLevy
03:32:44
What this public interest wants to is what it intends to do and how far down the line it is.
Kathy
03:32:52
Very good. Very good. And the timing of this interview is impeccable. I'm thrilled about the SLF lawsuit. It goes to Los Angeles superior court. Next week, June 16th, I'll speak to the three main things that we are claiming and asking for we're demanding in the lawsuit. First, the overarching claim in 2019, when the coastal commission gave permits to Southern Caladis and to bury the nuclear waste on the beach. And again, in July, 2020, when the coastal commission unanimously okayed Southern California inspection and maintenance plan to continue decommissioning all visible structures. That sound enough, right? Our claim is that they went against the coastal act. The coastal act is the very ruling that gives the coastal commission, its purpose and its mission. Essentially in two sentences, the California coastal commission is a state agency within the California natural resources agency with quasi judicial control of land and public access along the state 1,100 miles of coastline.
Kathy
03:34:05
So the coastal commission mission is defined in the California coastal act, including to protect and enhance California's coast. So our first lawsuit issue is that they are going against this coastal act, the very ruling, the gives its purpose and mission. Second of all, the lawsuit seeks retaining the spent fuel pools until I dry transfer facility sometimes called the hot cell can be built to safely repackage the waste into FIC walled cast. By the way, these big wild casts are used all over the world. They were the same casks that held, spent fuel in Fukushima. And it is very important to note that that's spent fuel was left unscathed after the huge disaster ensued in Fukushima. These thick wall casts are good for a hundred years and can safely be transported once there is infrastructure to transport them to higher ground third, our lawsuit calls for state-of-the-art offsite monitoring to act as a check and balance for Southern Cal Edison's rudimentary onsite monitoring.
Kathy
03:35:16
They have two stations. One is in their parking lot. One is actually on the site of the waste, very rudimentary. And so we need the best monitoring to act as a check and balance for their monitoring. This technology, by the way, is up and running through UCS D. And it was the first system to confirm Fukushima radiation in 2011 on the west coast. So these are the three things that the lawsuit is, that's our purpose. And then what we're calling for and what we're trying to gain public support for. Where does it down? Now we have gone back and forth. Luckily we did get the 90 day agreement from Southern Cal Edison to not, this is just 90 days to not touch the bet fuel pool in unit three. So that's where it stands. Now it goes to court on June 16th, LA superior court, the judge Mitchell beckloff, he will have 60 days to respond.
Kathy
03:36:21
And so that's where we stand right now. And there's just too much at stake, our precious coastline, our economy, and the health of 8.4 million people living within 50 miles of the plant. There have been so many actions to try to bring this issue to the fore. You know, I mean, I don't know if I'm sure you're aware that it's very, very rare, at least in the last seven years, since the closure of the plant, that you would find issues of nuclear waste it center, no fray, even in the paper, never front page. And so recently what we do find is that we are ruffling the feathers of Southern Cal Edison, myself and staff at Samuel Lawrence just gave a presentation to the instant Nita's environmental commission. And it was very well attended. It was a 15 minute presentation followed by 45 minutes of questioning from the commissioners who then implement suggestions for climate action to the city council.
Kathy
03:37:22
Well, lo and behold, Southern Cal Edison got on the horn and they said, we want to respond to every single, you know, we want our own presentation, which is fabulous. We need an open court, a transparent open court. We want them to. And so that's another story they gave there. They said we will go up and down the coast and we will respond to everything. Samuel Lawrence foundation, all they, of course, they call it all lies. They call us fear mongers. However, it's very, very interesting Libby during there. I think they were given 25 minutes of presentation during their PowerPoint presentation. They claim to have hyperlinks, which the public could click on and download information for scientific data-based answers to their claims. Well, there was none of that. And at the very end, one of the presenters said, it just go to our website. Songs are songs, community website. You will find all this data that is their tactic, it's smoke and mirrors. It's buried. It's hard enough for most people to find out when the next community engagement panel meeting is, by the way, please attend all of you listeners. It is June 17th, five 30 to eight 30. You have to go to their website and sign up to listen, but you can also send a letter and you can also speak to these issues as a person of conscience and as a citizen who cares about what's going on
Libbe HaLevy
03:38:50
For clarity, when you're referring to these times, you're referring to the Pacific time zones. So listeners that we have around the country and in other countries will be able to do the conversion and figure out what the climb is for them locally. That's
Kathy
03:39:04
Correct.
Libbe HaLevy
03:39:05
I want to point out that when you say 8 million people live within 50 miles, just to give people an idea of what the impact would be. If there were a radiation accident that happened at San and Oprah, we're talking about it impacting the port of long beach Los Angeles to San Diego, you have your cultural community. Some of the most expensive real estate on the face of the planet is that on the bluff, overlooking the Pacific ocean in proximity to standing over it and would go so far inland, that it would be beyond Disneyland. And that's just the first 50 miles. It doesn't just stop at the border of 50 miles. It would keep going.
Kathy
03:39:49
Exactly. Radiation has no borders. The plume is continuous and it would affect obviously our food system. We have an amazing agricultural bounty here in California. And when the plume goes up, it's a circular situation. It rains back down, it goes into the ocean. It goes into our drinking water.
Libbe HaLevy
04:40:08
When judge beckloff comes out with his decision and he gives his ruling, is that it is that the end of the line, or are there other steps that are possible beyond then if he doesn't get it and allows it to move forward?
Kathy
04:40:25
That's a very good question. We are anticipating years and years of continuing this fight. This is no one day in court and it's over. And that's very, very difficult for us and for you and for our cause. But this is what we are resorting to because it is that important. So illegal victory would set a precedent for all us nuclear power plants in decommissioning. And I'm sure all of the listeners at nuclear hot seat are aware that in the United States we have 74 such sites and it's not just, I mean, this is a California issue. However, this could set a precedent for all other sites that have no place to put the waste because our federal government has failed us in designating a permanent repository. So the coastal commission would be forced to withdraw the coastal development permit that allows Edison to destroy the spent fuel pools, which for now are the only working facility to handle the waste stranded standard off, right. Edison would then be required to reapply for,
Libbe HaLevy
04:41:34
And you could count this every step of the way.
Kathy
04:41:37
Exactly. We need the facilities at San Onofre to handle this radioactive waste. And here's the issue. It's really kind of a beautiful slogan that finally Southern Cal Edison, as the result of another citizen's lawsuit, they were required to consult on putting pressure on the federal government to move this waste. And so their battle cry is let's move it out of there. However, that's all deflection. It's all taking a public's eyes away from the real issue in our lifetimes Libby, we will not see this waste moved for the full reason. There's no place to move it. And of course the government has interim consolidated, interim facilities planned. They're not legal. They go against NRC is complete ruling that you can't have a consolidated interim storage facility until you have a permanent repository designated. And so we have one in Texas and then we have, they're trying to, they're trying to build this one in New Mexico and in Texas.
Libbe HaLevy
04:42:39
There's another point about these so-called interim sites. First of all, that's the reason that Yucca mountain is being kept alive as a legal fiction so that what we've got this permanent one that we're going to do, and all it is is a big hole. It's a tunnel in a mountain is not a repository. It's nowhere near it. And it's also illegally on land that belongs to the Western Shoshone people. Second of all, they are attempting to place these so-called interim dumps and areas of poverty, people who they are counting on, not to be able to fight back. There is an element of environmental racism in terms of the people who live there are native or Hispanic in their backgrounds. And the interim means that they can leave it there for up to a hundred years and a hundred years from now. Nobody's going to be interested in moving into that.
Libbe HaLevy
04:43:29
It's kinda like it's there, leave it. And that does not even take into account the transportation that it would take to bring the waste from all these places through communities around the United States, something in excess of 40 different states would be impacted by the transport either by rail or by truck. And if you think there, isn't going to be an accident, just Google the term, Jeff, the big rig, and also look at some of the rail accidents that have happened. And I've heard from certain sources that the weight of these canisters in their protective canisters is too heavy for the infrastructure of our trains as they exist now. So this whole thing is a nightmare. And anybody who claims that there's any place to put this waste, other than reading it exactly where it is, is blinding.
Kathy
04:44:20
Exactly. And to your point, Libby, it's very well-stated to your point. I have sat in on NRC meeting after NRC meeting for the environmental impact reports. You have people that are relying on other people just to get a phone, to call in and speak their mind and mind you they're holding these public meetings during a global pandemic where much of the constituency, they don't even have access to a computer. And when they do have access to the computer, the wifi is so spotty that these calls are dropped left and right. And you end up with just voices for the chamber of commerce for we welcome the way some ridiculous elected official, who does not speak nor represent his constituents. It's a crime that these interim storage facilities are being fast track during a global pandemic and not every state. And especially these communities, namely disenfranchised communities of color, native communities. They don't have the best vaccination rates. They don't have the best health scenarios to get them to a live meetings. And those won't be held for awhile because let's face it. We're not open yet. And so this is what these people have been dealing with for at least the last year and a half. It's it, it's a crime,
Libbe HaLevy
04:45:44
The owner Morgan and the group hall, no, and several others in New Mexico have been fighting this virulently. There's also a group out of the Sierra club that is fighting the ones in west Texas. And we've covered this periodically on nuclear hot seat. We will keep going with it. But what you were just talking about raises one big elephant in the living room, which is with all of this going on, what is the position, the action or the non-action of the nuclear regulatory commission.
Kathy
04:46:16
The nuclear regulatory commission has. As many of us know, we call it the nuclear rubber stamp commission because they have continued to exempt utilities, not only Santa, no fray and not only Southern Cal Edison, but they have gone against their very own rulings to exempt utilities left and right to you. Don't have to appeal to that. You can, we'll let you go ahead with, for example, a metallurgic alloy spray. That's never been tested. We'll allow that, but we won't come out in public and say that we approve it. That is exactly our issue. We have been appealing to the federal government for years and years and years. And it's time that states take responsibility for oversight. The states that do have these decommissioning plants, as well as nuclear waste dumps. It's time that the states have oversight, that the people living in these reactor communities and waste communities can have representation locally.
Kathy
04:47:18
You know, it's all wonderful and well that Mike Levin has put this on an issue. He's created a task force. He's created various bills that have gone through Congress. However, when you ask him to speak about something, he'll come to your event and he will speak about getting the waste out of there. And I'm not, we have a lovely relationship with him, but we're very clear Samuel Lawrence. I'm speaking about Samuel Harris. We're very clear about what we agree with and what we don't agree with and what is safe, what is appropriate for our coastline and what is not in terms of the health of our planet. So it's time for us all to appeal to our governor, to the state legislature, to your local city council offices, to democratic and Republican clubs, to have them come about with resolutions that not only will provoke our elected, municipal and local leaders to look at this issue, but to act on it. And that is the power of grassroots and nothing has ever been done unless the people are involved.
Libbe HaLevy
04:48:24
Speaking of the people, what is it that listeners to nuclear hot seat can do to support the lawsuits, to support what has happening around Santa and El fray and to strengthen the activist voice so that we are heard and hopefully prevail.
Kathy
04:48:42
Presently. We have on Samuel Lawrence foundation.org, we have a letter to California, coastal commissioners that has been sent short of 400 times to every commissioner. You can go online, you can put your zip code and your email address on line on that page that I just mentioned, you can edit the letter. That is our form letter asking essentially for the spent fuel pools for monitoring and for a dry transfer facility, asking them to revoke their permits, or you can write your own letter to the commissioners. That's one thing you can attend community engagement panel meetings. I believe these meetings are set up by Southern Cal Edison. They have all these commissioners speaking from the economic point, speaking from, you know, let's get the waste out of here. They do not have one person on the panel that speaks to the health effects of radiation that speaks to the health effect.
Kathy
04:49:43
Long-term health effects on fetuses on women living close to the plant. So it's sort of a puppetry situation where they give us the illusion that they are engaging the panel. But the more that we are aware, the more that the listener is aware of the issues and of the risks of this waste, we can actually speak to them at the CEP community engagement panel meetings. And like I said, California, time, June 17th is the next one from five 30 to eight 30. You have to go to community engagement panel meetings on the S O N G S website and register either to participate as a listener and or to speak at that meeting. Another thing of course is to stay up to speed, subscribe to our newsletter and follow us on social media, Samuel Lawrence foundation. We have the hashtag protect our coast. This is also the name of our lawsuit because it's a public interest lawsuit contact the members of the coastal commission use our email.
Kathy
05:50:50
That's just a click and Sandy email to them to tell why the issues in our lawsuit are important to you. You can also sign up to speak during public comment portion of the monthly California coastal commission meetings. It needs to be said, Libby, that our whole coalition was set and ready to speak at this meeting last week, they have them every month for three days and lo and behold coastal commission, we would sign up to speak and they send you an okay link because we're in a pandemic. They send you the link to it's only your special link to allow you to speak and to log in online to this major meeting. Well, I find it very, very, it's just ridiculous. And we lose confidence when we're looking at a state agency, such as the coastal commission, sending us the link to a meeting for may Libby may.
Kathy
05:51:44
And do you know when they changed that they changed that the day before the meeting. So for all of the coalition, all of the public, wanting to voice their opinion for a publicly funded institution in California, we were unable to do that until the day before. So in essence, we would sign up to speak and they would say, great, here's your link? It's to May 12th, May 13th, and may 14th of May. We're signing up for June. And so then they sent out, oh, sorry, we made a mistake folks. And they did this the day before. So we really have to be on our toes if we would like to communicate with them during this pandemic situation. But that has happened. We received apologies, but no formal public apology. So it just seems like that in itself needed to be called out. Of course, contact Congressman Mike Levin. He is our representative for the 49th district in California.
Kathy
05:52:41
He needs to hear your viewpoint. You can write him, go to his website. You can also send your comments to us. We have an open relationship with representative Mike Levin, and we are always meeting with his staff to communicate concerns from our community. That would be very, very important because even though he only deals on the federal side, he needs to hear from his constituents, he needs to support his constituents. He has opened up the dialogue for this. And though he is a politician, he has put this issue on the forefront way, way, way more than the previous representative,
Libbe HaLevy
05:53:23
Kathy. Thank you for all the terrific work that you are doing. We will post the link up on our website, nuclear hot seat.com. We'll be back in touch with you for an update as this moves forward and for now, thank you for being my guest today on nuclear hot seat. Thank you so much, Libby.
Kathy
05:53:42
I really, really appreciate it.
Libbe HaLevy
05:53:45
That was Kathy Ahwahnee, a board member of the Samuel Lawrence foundation and a tireless educator on the risks of nuclear waste. We'll have links up to the information she referenced on our website, nuclear hot seat.com. Under this episode, number 5 21, we will also have posted the Lawrence O'Donnell feature on the Santa. No fray lawsuit in six minutes, the guy got it really right. Here's today's final thought. 10 years of weekly nuclear hot seat production. Wow. I could never have imagined this. And if I had, I don't know that I would have committed to it, but as they say in this 12 step world, one day at a time, one week at a time, one episode at a time, and here we'd hit the magic number 520 completed episodes with this being 5 21. This represents 10 years of one episode a week. If you want to find out how the show came about, it's chronicled on episode number 500 from January 19th, 2021 for now know that as I launch into year 11 of nuclear hot seat plans are being made to take the show to a whole new level of visibility, best symbolized by the website overhaul we're doing so Google can't bury us in their new algorithm.
Libbe HaLevy
05:55:09
There are plans taking place for more visual and visible format for the show. We are forging new alliances and through it all, we will continue to provide you with your weekly dose of nuclear news from a different perspective until it's not needed. Of course. So let me see. Plutonium has a half-life of 24,000 years. It takes 20 half life cycles for it to lose its radioactivity. So that's 480,000 years. Yep. It looks like I'll be around for at least a little while longer. This has been nuclear hot seat for Tuesday, June 15th, 2021 material for this week show has been researched and compiled from nuclear-news.net, Dylan renard.wordpress.com beyond nuclear international.com. The international campaign to abolish nuclear weapons, Marianne wild art.wordpress.com, simply info.org, RNA news.edu, cnn.com, bloomberg.com S P global.com. The barons observer.com, reuters.com, Cal Grossman and counterpunch fairwinds.org and the captured and compromised by the industry. They're supposed to be regulating nuclear regulatory commission.
Libbe HaLevy
05:56:31
If you'd like to make certain you don't miss a single episode of nuclear hot seat, I'm a website. You can sign up to get an email delivered every week. Just one, it will provide a link and a short summary of some of the material that's in the show. Just look for the yellow box, putting your first name and an email address. Bam you're covered. And if you would like information about our upcoming website upgrade necessary. So nuclear hot seat is not intentionally excluded from Google searches and how you can help us get there. Send me an [email protected]. I promise that the answer will not come from a bot or from AI, but from a real live me. Now, if you've got a story lead, a hot tip or suggestion of someone to interview my door is open. Make me aware, send an email to [email protected].
Libbe HaLevy
05:57:30
And if you appreciate weekly verifiable news updates about nuclear issues around the world, take a moment to go to nuclear, hot seat.com and look for that big red button. Once you click on it, anything you can do will help, and we will really appreciate your support. This episode of nuclear hot seat is copyright 2021 Leiby Halevi and harvest streak communications, all rights reserved, but fair use allowed. As long as proper attribution is provided. This is Libby Halevi of harvest street communications. The heart of the art of communicating, reminding you that when it comes to nuclear, not only can, what you don't know her too chances are it probably already has. There you go. You have just had your nuclear wake-up call. So don't go back to sleep because we are all in the nuclear hot seat,
Announcer
05:58:28
Clear hot seat. What are those people thinking? Nuclear hot seat. What have those boys been breaking clear, hot. See the Ms. Sinking our time to act is shrinking, but the visceral Hotsy it's the bomb.