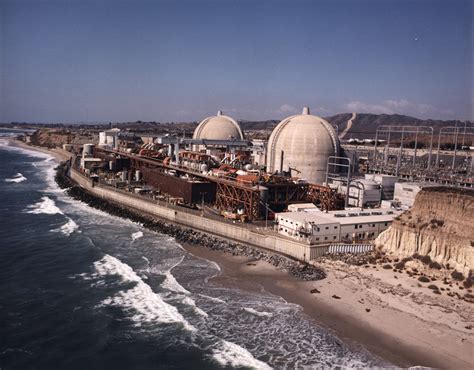 This Week's Featured Interview:
Donna Gilmore of SanOnofreSafety.org reports on Southern California Edison's plans to bury 1,800 tons – that's 3,600,000 pounds <!> of high-level radioactive waste a mere 36 yards from high tide in canisters that are vulnerable to cracking in 2 years and leaking within 20 years. Each one contains a Chernobyl disaster's worth of radiation on the Pacific Ocean less than 70 miles from Los Angeles!
What to do:
Download petition and info sheets

HERE

– it's the top story on the page.
Get signatures on the petition and send to San Onofre Safety (hard copy signatures on paper are necessary).
Use the info sheet to engage in conversation on the issues.
CA RESIDENTS: Call your state representative; locate her or him HERE: www.findyourrep.legislature.ca.gov
CALL the California Coastal Commission: (562) 590-5071
To read the Federal Register containing the Nuclear Regulatory Commission's admission of no requirements for aging of radioactive waste-containing canisters, CLICK HERE.
Numnutz of the Week (for Outstanding Nuclear Boneheadedness):
"Shelter in place" after a nuclear accident… and stay there? New study provides a great way to keep the bodies out of the streets and the clean-up to a minimum! Beware of "*NEW IMPROVED*" methods of measuring radioactive risk… and always check out who's behind the funding for this kind of bogus pro-nuclear "research."