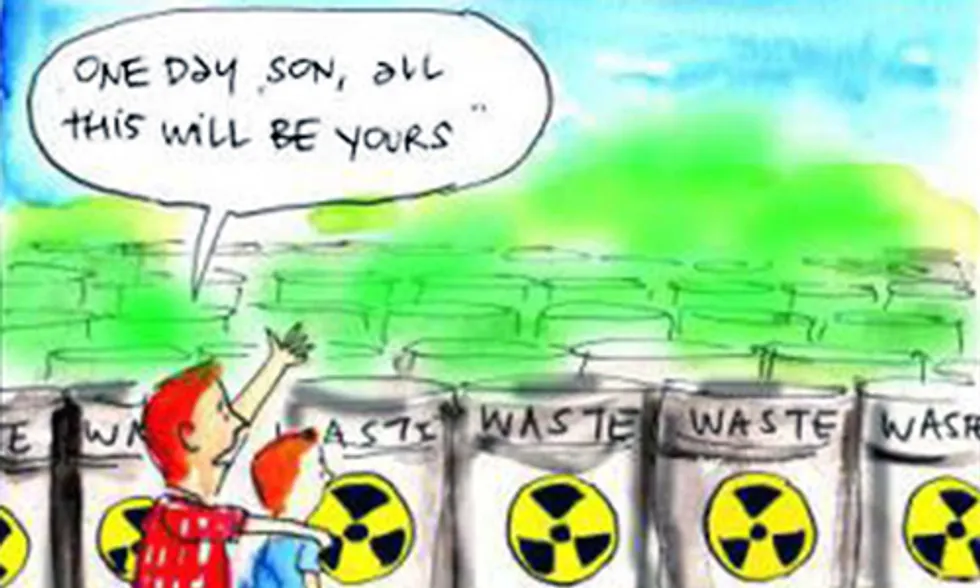 This Week's Featured Interviews:
Radioactive nuclear waste dump dangers are the primary wheelhouse of Kevin Kamps, Radioactive Waste Watchdog (bullldog?) for Beyond Nuclear. Kevin specializes in high-level waste management and transportation; new and existing reactors; decommissioning; environmental and public health risks associated with government and industry efforts to dump commercial irradiated fuel rods on Native American lands in the western United States. We spoke on Thursday, September 23, 2021.
LINKS mentioned in the episode: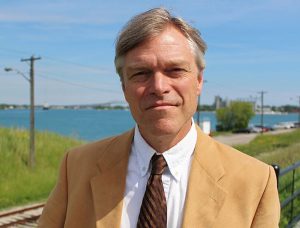 Dr. Caitlin Stronell is editor of Nuke Info Tokyo, a publication that's been around for nearly 35 years (though I

just

learned about it last week!). This service of Citizens' Nuclear Information Center provides data, media outreach, expert testimony. and nuclear truth in a country that really would rather not know.
LINKS mentioned during the interview: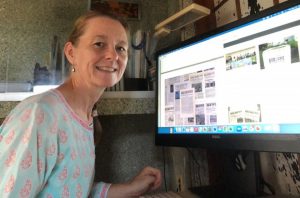 LINKS:
Highly radioactive area found in Fukushima:
Cold War Horse: Named as one of the offbeat "tourist attractions" in Colorado. It is the only marker at the still-radioactive Rocky Flats nuclear weapons production facility – now rebranded as a "wildlife preserve."
Libbe HaLevy
00:00:01
Nuclear short sightedness, the nuclear regulatory commission has approved a so-called interim high-level radioactive waste storage site in west Texas, but there are lots of reasons to suspect that this will be a permanent parking lot for waste. That will be dangerously radioactive for hundreds of thousands. If not millions of years, while the mega corporations and captured government agencies involved claim that everything is safe and don't worry your pretty little head about it, Missy, it takes a genuine expert to level with you and explain how many ways this can go wrong. And he tells you
Kevin Kamps
00:00:44
There's no place on earth at all, even underground for this forever deadly material that will be hazardous for at least a million years. So leaving it on the surface creates real risks, and you've got ever more extreme weather. You have the potential for terrorist attacks. You have the potential for accidents for warfare, even something as simple as corrosion as rust will eventually open up and breach these containers and release their contents. And if that happens at the surface of the earth, well, the wind will carry it away. Over long distances. Waterflow will carry it away. It will contaminate drinking water and food supplies and poisoned people and other living organisms at the surface.
Libbe HaLevy
00:01:25
Well, we don't have to do anything scary for Halloween because when Kevin camps radioactive waste watchdog for beyond nuclear gives you the facts and he's got a lot more of them where those came from, you get a very clear picture of this impossibly dangerous seat that we all share
Announcer
00:01:52
Clear hot seat. What are those people thinking? Nuclear hot seat. What have those boys been breaking clear? Hotsy the Ms. Sinking our time to act is shrinking, but the visceral linking Hotsy, it's the bomb.
Libbe HaLevy
00:02:23
Welcome to nuclear. Hotsy the weekly international. Newsmagazine keeping you up to date on all things nuclear from a different perspective. My name is Leiby Halevi. I am the producer and host as well as a survivor of the nuclear accident at three mile island from just one mile away. So I know what can happen when those nuclear so-called experts get it wrong. This week, we continue our coverage of the nuclear regulatory commissions granting of a license for a so called interim high-level radioactive waste dump in west. We have an in-depth interview with Kevin camps, nuclear waste watchdog for beyond nuclear. Later, we talk with Dr. Kaitlin of citizens nuclear information center, and she tells us about the publication. She edits nuke info, Tokyo, a comprehensive source for nuclear information out of Japan. That quite frankly is new to me, even though it's been around for almost 35 years.
Libbe HaLevy
00:03:27
Today is Tuesday, September 28th, 2021. And here is this week's nuclear news from a different perspective. Here's this week's featured interview. The nuclear regulatory commission not unexpectedly has granted a license to a site in west Texas for a so-called interim storage facility for high-level radioactive nuclear waste from power reactors. Last week we heard from of the Western bands of the Shoshone people talking about how this approval impacts on the echo mountain nuclear waste repository, which does not exist except as a legal fiction. This week, we drill down for more detail on the impact and implications of this NRC approval. We talk with Kevin camps, radioactive waste watchdog for beyond nuclear. Kevin specializes in high-level waste management and transportation, new and existing reactors, decommissioning, environmental and public health risks associated with government and industry efforts to dump commercial irradiated fuel Ron's on native American lands in the Western United States, and much more. We spoke on Thursday, September 23rd, 2021.
Libbe HaLevy
00:04:43
It's always a pleasure and a privilege to have you on nuclear, hot seat.
Kevin Kamps
00:04:48
Happy to be here.
Libbe HaLevy
00:04:49
The nuclear regulatory commission has granted waste control specialists in west Texas. The right to construct what is being called an interim or temporary storage sites for high level radioactive waste from this nation's nuclear reactors. There's a lot that's wrong with this picture. Let's start out just briefly give us some background on it.
Kevin Kamps
00:05:11
I could go back to the year 2012 when the Obama administration's blue ribbon commission on America's nuclear future, put out its final report and recommendations. And unfortunately for us, all, one of those recommendations was consolidated interim storage facilities as a sort of plan B because Yucca mountain wasn't happening Yucca mountain in Nevada being the long proposed, but now essentially canceled, but we have to be forever vigilant, high level radioactive waste dump, or deep geologic repository in this country. So in the meantime, what Obama's panel came up with was consolidated interim storage, which means bring it from all the reactors across the country of which there are 129 altogether and put it in one place for a temporary period of time. And that's the loaded phrase as interim consolidated storage, but they've got a license now from the NRC for an initial 40 years and an initial 5,000 metric tons, but there is close to 90,000 metric, tons of commercial irradiated nuclear fuel in this country.
Kevin Kamps
00:06:21
So they're actually planning additional phases that will require NRC license amendments for a total of 40,000 metric tons at this Texas site, which is very close 0.37 miles from the New Mexico border. And I said, hasten to add, there's a second proposal. It's called Holtec in Southeastern New Mexico, just 40 some miles from this Texas site where they've asked for permission to store another hundred and 73,000 metric tons of not only irradiated nuclear fuel, which is highly radioactive, but also what's called greater than class C so-called, low level radioactive waste. And the misnomer is that it is highly radioactive as well. So a grand total of more than 200,000 metric, tons of highly radioactive waste when we only have at this point 90,000 metric tons in this country,
Libbe HaLevy
00:07:15
It sounds like they're planning long-term to be able to put a lot more there and perhaps not move it out. My bat being an accurate suspicion.
Kevin Kamps
00:07:26
Yes, it's a very high risk that these facilities, which are at the surface of the planet would become defacto permanent dumps. We call them parking lot dumps. They would be defacto, permanent surface storage, and that's a real problem. High level radioactive waste has no place on the surface of the earth to be Frank. There's no place on earth at all, even underground for this forever deadly material that will be hazardous for at least a million years. Some of the ingredients like iodine, 1 29 remain hazardous and deadly for millions, tens of millions, even more than a hundred million years. So leaving it on the surface creates real risks. I mean, you've got ever more extreme weather. You have the potential for terrorist attacks. You have the potential for accidents for warfare, even something as simple as corrosion as rust will eventually open up and breach these containers and release their contents.
Kevin Kamps
00:08:25
And if that happens at the surface of the earth, well, the wind will carry it away. Over long distances. Waterflow will carry it away. It will contaminate drinking water and food supplies and poison people and other living organisms. At the surface, we can talk more about the risks of geologic disposal. If you find a suitable geologic disposal site, which we never have thus far, and we've been looking for more than a half century, then at least releases would be underground and perhaps delayed in their release to the surface living environment. But with, you know, defacto permanent storage at the surface, these parking lot dumps, you're really taking a great risk and we don't have a repository there's nowhere for these interim sites. So to export their waste away to, although they are assuming Yucca mountain Nevada will someday open, which is a false assumption, it's objectionable and outrageous that they're assuming that
Libbe HaLevy
00:09:20
We refer to Yucca mountain as a legal fiction that exists in people's minds only so that it justifies the use of the word interim, or sometimes temporary is used for the sites in west Texas. That one has already been approved. And the one that is pending for New Mexico.
Kevin Kamps
00:09:38
Yeah. You know, something that really eats me up is that the nuclear regulatory commission, which just approved this Texas dump is also the licensing agency for Yucca mountain Nevada. And it's true that licensing proceeding is still underway. It's been in suspended animation for a decade for lack of funding, but there have been repeated efforts, especially by house Republicans at the federal level to revive the Yucca mountain dump. They've not succeeded, but they keep trying, but that assumption by the NRC itself, they just licensed the Texas dump. Based on that assumption that Yucca mountain will open is so objectionable because NRC is the licensing agency for the Rocky mountain dump. So obviously NRC has already ruled on the Yucca mountain license application. It is granted. They just haven't gone through the process yet, but they've just assumed that in this Texas decision
Libbe HaLevy
01:10:33
the program last week. And he is what the Western Shoshone people and is passionate about. Defense of Yucca mountain is a sacred site and is inappropriate for a nuclear waste dump. And as something that has never been granted permission nor were the Western Shoshone people who are supposed to be in stewardship of that land, even been consulted about it. And Yucca mountain itself consisted at this point of a tunnel that has been drilled into the side of the mountain. So there's nothing there. The NRC knows all of this. What's behind this shell game. Is it just a matter of trickery and public relations to make people think that these sites are only going to be interim when it looks like they're going to be forever?
Kevin Kamps
01:11:23
Yeah, for sure. My colleague Michael Keegan with don't waste Michigan talks about the illusion of a solution so that more and more waste can be made and that applies at Yucca mountain, but it also applies at these consolidated interim storage facilities. And just like with Yucca mountain where the environmental injustice can't be overstated. The same applies here in Texas and New Mexico, New Mexico is a majority minority state. If you take the Latin X population and the indigenous population of New Mexico, it's a majority of the state population. And like I said, this Texas stomp is immediately upon the New Mexico border. In fact, the nearest town is Eunice New Mexico, just several miles away. It's a majority Latin X community. And along the transport routes in west Texas, this has been documented by public citizens, Texas office, and the seed coalition of Texas and others. There are some stretches of the railway that would be used to get the high level waste to the Texas dump that are 94% Latin X in population. And there's real issues of low income in these communities as well. New Mexico as a state ranks towards the very bottom of many categories of socioeconomics in this country. So there are real environmental justice issues at stake here. And another major thing to mention is that neither Texas nor New Mexico have consented. In fact, at the highest levels up to the governor, the state legislatures, both states do not consent.
Libbe HaLevy
01:13:00
Glad you touched upon transportation of the waste because that is a major issue, not just the distances that it travels, but that in Texas, just before the NRC, granted permission for this facility, Texas governor Greg Abbott signed into law, that it is now illegal for high-level radioactive waste to be transported in or through Texas. And that would defacto prevent the so-called interim store's site in west Texas from being able to operate. Is this yet another legal challenge between Texas law and federal?
Kevin Kamps
01:13:40
Yes, it is. It was nearly unanimously passed in the Texas legislature. It was unanimous in the Texas state Senate. It was 119 to three and the Texas state house Abbott signed it into law. There will be undoubtedly probably court action over this because the feds don't like to be told no when they think it's their jurisdiction. So we'll see what happens in Texas already. New Mexico's state attorney general has filed a lawsuit in New Mexico, federal district court, challenging both dumps actually. And the nuclear regulatory commission has challenged that already has tried to rebut the New Mexico AGS lawsuit in a federal courtroom in New Mexico. So we'll see what happens. Both states are challenging the federal government on this, and there are also environmental coalition lawsuits against both dumps and the Texas case now that the license has been granted is really going to take off at the second highest court in the land. It's the U S court of appeals for the district of Columbia circuit. There's also an oil company and actually a coalition of oil and ranching interests in the Permian basin that are challenging both of these dumps as well
Libbe HaLevy
01:14:55
With the New Mexico border being so close. You said 0.3, seven miles away from the Texas site, Mike Texas, be planning to grant an easement for that short distance. So in their minds, the nation's high level radioactive waste could be trucked and sent by rail through New Mexico. And then just that less than a mile to the Texas site.
Kevin Kamps
01:15:21
Yeah, actually the Texas site because of where the railroad tracks are out there, every single shipment going to the Texas dump would have to pass through Eunice, New Mexico to get there. We're talking thousands of shipments. So this is, you know, clearly within the state of Texas, but one complicating factor is that the water flow from the Texas dump is actually into New Mexico. And you know, there's a lot of history here it's awfully dark and evil in nature. And one of the historical things that has happened with these dumps, the Texas dump was originally really set up to be a recipient of depleted uranium from a uranium enrichment facility in Eunice, New Mexico called Yanko uranium enrichment corporation of America. It's also called Louisiana energy services, another environmental injustice. So that depleted uranium was going to travel just a few miles at most from your Ranko to this Texas dump and the governor of New Mexico at the time sounded good.
Kevin Kamps
01:16:25
He said, this depleted uranium waste must leave the state of New Mexico while it's just barely leaving the state of New Mexico by 0.37 miles or a little bit more where it would be disposed of permanently, but then that water flows back into New Mexico. And in fact, the Texas dump is located either very near to, or even on top of the Oglala aquifer, the largest in north America that underlies eight states and is essential to their drinking water supplies, their irrigation, water supplies, and the ultimate risk here is that once this dump starts leaking, it will be into the Ogallala aquifer. It's just a matter of time. And remember the waste remains deadly forever, essentially at least a million years into the future. So those are some of the risks being taken
Libbe HaLevy
01:17:12
In terms of a tactic. You mentioned that the attorney general of New Mexico has already filed Mike, the Texas tactic abandoning the transport of high-level radioactive waste through New Mexico, possibly be implemented.
Kevin Kamps
01:17:27
Certainly Texas has said no transport of highly radioactive waste within the state of Texas. They've also said that state agencies like Texas council on environmental quality should not approve any licenses required for the high level waste dump in Texas. So construction permits, pollution, permits, stormwater, runoff, permits, all of that. So Texas is doing what it can within its own state, but it's fair to say that there's a lot of cooperation between the two states. And that's pretty remarkable too, because New Mexico is ever more blue. The governor or the attorney general, the state legislature, the congressional delegation, all democratic and majorities while Texas of course is still Ruby red at the state level, governor Agee legislature, but they are cooperating. Both states are opposing both dumps because really I see them as one doc and it's not just me who sees it that way. Even the CEO of Holtec Christmas sing sat at the unveiling of the license application on Capitol hill, they held a press conference in April 1st, 2017. So it was a nuclear fool's day joke on the country. He said he sees WCS waste control specialists. One of those partners of interim storage partners, not as a competitor, but really as complimentary. So it's not just me who sees them as one dump it's even the companies involved
Libbe HaLevy
01:18:52
The magnitude of the Texas pushback to this is quite remarkable because one wouldn't expect them to be so attuned to nuclear issues. But is it for them primarily a nuclear issue or is it protection of the oil in the Permian basin that's driving the Texas resistance?
Kevin Kamps
01:19:12
Yeah, certainly a lot of the conservative Republicans who are opposed to this high level radioactive waste dumping in Texas are very friendly with the oil and gas industry. And it's not just oil and gas. It's also ranching and dairy other agricultural industries in that Permian basin that are being put at risks. One company who has fought tooth and nail against both of these dumps from the very beginning is called Fasten land and minerals limited. And they are also a part of the Permian basin coalition of land and royalty owners and operators. And those interests are fighting hard to defend themselves. Tasking is a family owned company that's over a hundred years old and they're fighting hard to defend their interests. And they've been joined by others. In fact, during the public comment period on the Holtec New Mexico facility last year, Exxon mobile of all companies weighed in and they provided the land deeds that they own the mineral rights to under the whole tech site.
Kevin Kamps
02:20:16
They own half of the mineral rights under the whole tech site. And they have for many decades close to a century. And that's a whole other category of risk. Here is even the international atomic energy agency, which is very pro-nuclear at the United nations has said clearly that pudding high level radioactive waste storage or disposal facilities, inactive oil and gas extraction areas is a bad idea. And here you have the Permian basin, the most active oil and gas extraction region on the planet being targeted for all of the high level radioactive waste in the United States and perhaps even waste from other countries or from the U S military. Because again, that disparity at this point 90,000 metric, tons of commercial irradiated, nuclear fuel, but applications here for over 200,000 metric tons way more than probably will ever be generated by the commercial industry. So what's going on our expert witnesses, opposed to these dumps have asked that question, what's going on with this huge figure being applied for.
Libbe HaLevy
02:21:24
You mentioned the public comment period. And I know that there has been a tremendous amount of pushback activism by multiple groups against the granting of either of these permits. One for west Texas, having just come through what was done in the process of fighting back that the NRC chose to ignore and what might that lead to what might some next steps look like?
Kevin Kamps
02:21:50
Wow, our side broke records and these public comment proceedings going back to environmental scoping on the Texas stump in 2017 and then New Mexico in 2018. And then the draft environmental impact stages just last year, many tens of thousands. If you add it all up, it may have been over a hundred thousand altogether. Maybe not quite that much, but we came close of adversarial. We don't want it public comments in both proceedings that were essentially ignored by the nuclear regulatory commission and disregarded and thrown in the trash. So I think that the people of Texas, the people of New Mexico have spoken clearly their elected representatives on their behalf have spoken clearly. And I think it's a matter of, okay, what does a democratic society do when a rogue agency like the nuclear regulatory commission and companies who are not welcome, decide to have their way anyway.
Kevin Kamps
02:22:49
So I guess the fight is on, we've been in similar fights before, and we have one, in fact, a nuclear regulatory commission. It's not the first time they've licensed a consolidated interim storage facility. They did. So back in 2006 in Utah, when the skull valley go shoots, Indian reservation was targeted by some of these same players. Holtec for example, was going to provide the storage containers. That was a private fuel storage, limited liability company. It was a dozen or more nuclear utilities. They got their license, but they never got away with it. The pushback from traditional skull valley go shoots their environmental and EGA allies. The state of Utah writ large, the congressional delegation. They just didn't get away with it. So here we go. Again, we're not going to stop fighting until these companies on the nuclear regulatory commission go away. And that's what happened in Utah. We just never gave up who
Libbe HaLevy
02:23:46
Is leading the charge? How is this being coordinated? And what are some of the groups that are involved?
Kevin Kamps
02:23:52
Well, you have really a nationwide coalition beyond nuclear is involved Sierra club, even in the legal fight, the licensing proceedings at NRC, and now the federal court appeals. You have the same groups, but you have don't waste Michigan and others, which is seven grassroots groups across the country in the legal proceedings, joined by groups all across the country. And that's similar to the history with skull valley, go shoots in Utah, where we got close to 500 groups to speak out before the NRC license that dump saying just don't do it. It's an environmental injustice, it's environmental racism. They did it anyway, but a lot of the same groups that fought off skull valley in Utah, a lot of the same groups that have fended off Yucca mountain Nevada. That's more than a thousand environmental groups across the country. All 50 states represented it's the same.
Kevin Kamps
02:24:44
Now we're trying to build back up our movement. You know, the Yucca mountain fight Congress approved it over in Nevada's objections and the Western Shoshone, his objections way back in 2002. So that was 20 years ago. So we've got to reeducate the country that, you know, this isn't Nevada's problem. This isn't new Mexico's problem. This isn't Texas problem. When it comes to high level radioactive waste transportation, it's all of our problem. Most states in the lower 48 will be impacted mostly by rail segments, but in some cases by road shipments and in many cases by barge shipments,
Libbe HaLevy
02:25:21
Donna Gilmore was the one who did the research to discover that when they talked about possibly moving the Santa, no fray nuclear waste out of Southern California or to a different location, she did research with the railroads and discovered that the infrastructure on the rail beds was not strong enough to be able to support the way of the canister in the shipping canister with the spent fuel rods in there. And that would be the case around the country.
Kevin Kamps
02:25:56
Yeah. The grade given to our infrastructure in general is something like a di and rail infrastructure is degraded. There've been many derailments in this region of the country, the Permian basin just in recent years because of the degradation of the rails. And yes, these weights are very heavy. So the whole tech container being talked about these days is going to hold 37, pressurized water reactor, fuel assemblies, which is incredibly something like 50% bigger than the biggest containers just 20 years ago. Back then it was 24. Now it's 37. So these containers once loaded are going to weigh 180 tons, and that's going to take a lot of wear and tear onto the rails. And just one story from 2003, there was a granted, it was a 290 ton weight. It was the big rock point reactor pressure vessel from Northern Michigan, going down to a leaking ditch in Barnwell, South Carolina, and an African American community.
Kevin Kamps
02:26:56
And in that case, the statement made it through didn't derail. But what happened in its wake, there were derailments not only in Southeastern Michigan, but also in the Carolinas and a fire chief was quoted by the local media in Southeastern Michigan saying it was that nuclear shipment that came through that damaged the rails causing derailments in its wake. Well, in this case, we're talking so many thousands of segments of high level waste that the next shipment through could well be high-level radioactive waste coming through. So, you know, even if they do improve the rails with all this talk of infrastructure renovation in this country, the containers themselves are highly suspect. I mean, quality assurance violations galore with the whole tech containers, the nuclear assurance corporation containers that would be used in Texas have many skeletons in their closet in the past. The containers themselves are at risk of severe accidents, terrorist attacks, and simple manufacturing errors. And all
Libbe HaLevy
02:27:58
I take is one to either be derail, or if it's coming by truck to have a jackknife to be,
Kevin Kamps
02:28:04
Yeah, you know, there is a possibility that even legal weight trucks on the interstate highways could be used with a simple license amendment that NRC would rubber stamp in a short period of time. There are more than two dozen atomic reactors in the United States. Some of them already closed some still operating that lack, direct rail access. And because they want to use these giant containers that are rail sized in nature, they either have to use heavy haul trucks or barges to get those rail sized containers from these particular nuclear power plants to the nearest railhead. But another workaround could be using these much smaller, legal weight trucks on the interstate highways that can only hold for pressurized water reactor assemblies. So four versus 37 in these whole tack rail sized casks. And I was worried about that in the skull valley case in Utah, back in 2006, after the license was granted that the companies involved with simply load up one of these smaller containers and drive at the speed limit across the country from wherever the origin site was and plunk it down on a hastily constructed, dry cask storage pad on the skull valley, negotiates Indian reservation and declare facts on the ground like Columbus planting his flag in 1492 and say the dump is open.
Kevin Kamps
02:29:22
I mean, we've seen behavior like that, like at the waste isolation pilot plant in New Mexico, which has plutonium from the military where the very first segment in March of 1999, I believe it was, was actually not military. It was NASA waste, but they found a loophole in the regulations and the laws and the license. And they declared the dump open with really what was a shipment that never should have gone there in the first place, but it did. So we got to watch out for all of those kinds of contingencies with these companies and what these agencies and
Libbe HaLevy
02:29:57
You say, watch out. And of course we will be called on to take actions. What can the listeners to nuclear hop seed do? And how can they help?
Kevin Kamps
03:30:07
It would be really helpful if listeners would contact both of their us senators and their us representative for starters and urge that they, for one thing do not change the law because session after session companies like Holtec and interim storage partners and the nuclear energy Institute that represents the whole industry have tried to change the nuclear waste policy act of 1982 as amended to allow for these currently illegal schemes in Texas and New Mexico to suddenly be declared legal by Congress. So what that takes the form of right now is in Senate appropriations, there's a section 3 0 8. This is us Senator Dianne Feinstein of all people who is pushing the session after session to make consolidated interim storage facilities legal. So please urge both your us senators and your us representative to not allow Diane Feinstein to make these current proposals legal. That would be by blocking section 3, 0 8 of the Senate appropriations bill this session and similarly session after session about 20 million to $30 million is approved year after year for the department of energy to make preparations, to do studies, to do research about consolidated interim storage.
Kevin Kamps
03:31:32
So please urge your members of Congress to stop doing that. If they are going to spend $25 million per year on high level radioactive waste research and studies and preparations, it should be for something like hardened on-site storage or hardened near site storage, which we have to do, regardless of anything else, just to safeguard and secure the waste where it is right now and where in many cases it will remain not for years, but for decades to come because that's how long it would take simply to move the waste from nuclear power plant sites to anywhere else in this country. So they should really be studying, researching and preparing for hardened on-site storage, not for these nonsensical centralized, interim storage facilities.
Libbe HaLevy
03:32:19
How might we find a list of the talking points that you've just mentioned in any others so that we can have a cheat sheet when we call up our legends?
Kevin Kamps
03:32:30
Yes. In fact, beyond nuclear with the help of our legal counsel, Diane Curran just prepared a set of fact sheets that are posted at our website, which is beyond nuclear.org and also posted in our centralized storage website, subsection it's eight fact sheets altogether about this consolidated, interim storage issue, the legality of it all or illegality I should say, and what some alternatives are. So folks could check those out and even, you know, hand them over to your member of Congress, to your congressional staff who are supposed to represent you and educate them. You can use them with other elected officials at various levels of the federal government, the state government county local, and just educate these elected officials as to the risks as to the laws. That would be very valuable for folks to do, to start to get these facts sheets into the hands of members of Congress.
Libbe HaLevy
03:33:24
Yeah, the links to me. And there'll be up on the website under this episode. We'll do, is there anything we haven't covered in this that you feel it's important to let us know?
Kevin Kamps
03:33:34
Just because we're about to embark on this federal appeal at the second highest court in the land. I just wanted to emphasize that it's not just the violation of the nuclear waste policy act, which specifically is that the department of energy can't take title to commercial irradiated, nuclear fuel at an interim site. If there's not a repository operating and licensed, which is exactly what's the case in this country, but it's literally more than a hundred contentions that were brought to bear by our coalition of environmental groups. They include the transportation risks. They include the environmental justice question. They include the unsuitability of the sites themselves and many other things. So we're about to bring as much of that as we can up before the second highest court in the land. But it's going to take more than the legal challenge. It's going to take defending any legal victories that we win on Capitol hill so that they don't change the law and pull the rug out from under us. And it's also going to take just educating people across the country about these transportation risks. That it's their problem because the court of public opinion is very significant in these fights.
Libbe HaLevy
03:34:47
We'll do what we can to stoke the fires. Kevin camps. You have been doing a phenomenal job for decades now, and we've come to rely on your information base as being one of the central repositories for understanding exactly what's going on and as important, if not more importantly, what we can do about it and for all that information and for the information you will continue to share with us. I want to thank you for being my guest this week on nuclear hot seat.
Kevin Kamps
03:35:18
Thank you for your kind words. And for having me on
Libbe HaLevy
03:35:21
That was Kevin camp's radioactive waste watchdog for beyond nuclear. We'll have links up to the talking points you can use in calling your congresspeople on this issue. There'll be on our website, nuclear hot seat.com under this episode, number 5 36, we'll have this week, second featured interview in just a moment. But first here we go. Again. The nuclear industry never lets up with their propaganda to brainwash our politicians reporters and you the public into giving them whatever they want, which is lots of money and let's face it. They have all the money in the world. If on their PR agencies and their agenda as has been touted at nuclear industry events, there is a terrific ROI on this business model. It's a return on investment because whatever millions, the new sisters spend on their public relations propaganda, they stand to get billions of dollars back from the hornswoggled taxpayers.
Libbe HaLevy
03:36:19
And that's why you need nuclear hot seat for more than 10 years. Nuclear hot seat has been one of the only places where you can get a one hour hip of honest nuclear information every week interviews with genuine experts around up of international news. Numnuts bad puns, sometimes a bit of musical theater. Where else can you find all this in a weekly counterbalance to nuclear industry lies, but up against the new industries, unlimited financial resources, this show operates on a really tight budget and that budget is dependent on you. The listeners to help us keep going. That's why if you come to value nuclear, hot seats work, the information you get right now is the time to support us with a donation. It's easy. Just go to nuclear, hot seat.com, click on the big red donate button to help us with a donation of any size. You can also set up a recurring donation as little as $5 a month. Same as a cup of coffee in a nice tip here in the U S so if you value our different perspective on nuclear information, please do what you can now and know that however much you can help, I am deeply grateful that you're listening and that you care
Announcer
03:37:37
Activists,
Libbe HaLevy
03:37:45
You know, sometimes a planned brief interview turns into so much more, and that's the case this week, what was supposed to be a short piece for activist, shout out has turned into something much more substantial that's because of Caitlyn. She is with the Japanese group citizens nuclear information center or CNI. See, she also edits there by monthly online publication, nuke info, Tokyo, which is what I started out wanting to know about, but that I learned all the rest we spoke on Friday, September 24th, 2021. So great to have you with us here today on nuclear hot seat,
Caitlin Stronell
03:38:27
Really great to be here.
Libbe HaLevy
03:38:29
What is your background and how did you come to be involved with nuclear issues?
Caitlin Stronell
03:38:34
I was born Australia, but I moved to Japan at quite a young age. And while I did, you know, work on mainly anti nuclear, more nuclear bombs, nuclear weapons, after it was really the Fukushima disaster that prompted me to get involved in the organization that I eventually joined citizens for nuclear information. What is
Libbe HaLevy
03:38:57
The citizens? Nuclear information center also referred to a CNI. See, where is it based? And what does it do?
Caitlin Stronell
03:39:05
It was founded in 1975, actually by a nuclear chemist. And that was the age when, you know, the Japanese thought that nuclear was going to be the answer to all their problems and their expanding economy. And he also started off like that. But then he realized the problems, not just the safety problems, but what it was doing, what nuclear power was doing to democracy, what it was doing to our society. So he left the industry and founded CNAC. His basic stance is one of citizen science. He believed taco Gaijin Salvador who actually won the right livelihood award for his work in this area. But he believed that what we have to do is empower citizens so that they understand what the issues are. And then citizens can make the decisions. Instead of leaving it to some government expert, to build all these nuclear power plants. There has to be some sort of citizen understanding and input, some sort of decision-making process, which, which citizens are involved with to make their own future. Really,
Libbe HaLevy
04:40:12
There has been quite famously the citizens, radiation data project in Japan. They were the ones who did the testing of the food and the water and the soil after Fukushima and came up with the real data, as opposed to what the government was trying to foist off on the world. What if any association did C I C have with that project,
Caitlin Stronell
04:40:40
We don't work directly with those people. Although we do our own measurements and there's lots of ground to cover. So there's lots of radiation measurements that need to happen. And we're involved in various projects doing that. But I think the concept of citizens measuring doing these so-called scientific experiments, gathering scientific data is the same, obviously the same philosophy. And that's a much wider project. Like they do it kind of worldwide as well as in Fukushima. So yeah, I think we're on the same path and there probably should be more interaction.
Libbe HaLevy
04:41:20
What are some of the projects that C and I C has been involved in over the 34 years to give us an idea of the kind of work that the group does
Caitlin Stronell
04:41:31
Whole point is to empower citizens? We there's lots of weed, right? There's lots of publications that we also before COVID we used to have lots of public seminars. Now they've all moved online, but there's a lot of interaction that we do with the public. We're also involved in direct action demonstrations and those kinds of things. The other side is that we write position papers. We come up with really solid data that that can challenge government ministries. So for example, Japanese diet members, if they're going to ask a question in parliament about something nuclear, they will ask us for information, for facts to back it up. If some of the anti-nuke politicians, when they have hearings with the ministries, like the METI, which is ministry of economics trade and industry, which is the main nuclear proponent in Japan in the government. So when politicians have hearings with them, the bureaucrats come in and say all these things.
Caitlin Stronell
04:42:31
So the politicians like to have us there as well, so that we can ask detailed questions about the data that they're giving. So there's a lot of expert data that we collect and analyze both on safety issues in terms of nuclear reactors, as well as the economics. For example, this is a kind of a new area, which is so important because nuclear was supposed to be too cheap to meter, but we all know how expensive it is, but this myth, this, the safety myth as well. And the cheap myth is something that governments tend to, and they manipulate the data to, to show, you know, what they want. This is a really important area showing that really it's so expensive and we'd be so much better putting up solar panels and wind farms. But just saying that is one thing actually going through the details and the data to try and prove this to, to bureaucrats and, and citizens as well is our main focus
Libbe HaLevy
04:43:35
And proving it to members of the media as well, because they're the ones who actually carry the message forward. And there's an old saying that there are three types of liars in the world. There are liars, there are damned liars. And there are statisticians. When you talk about the data, where, and how do you source it? Does this come from studies that are generated through CN? I see from academic group, where do you gather the information from?
Caitlin Stronell
04:44:06
Yeah, there's a lot of research projects we conduct ourselves or in cooperation with, for example, groups in Fukushima we'll measure radiation levels. For example, what we also do is even government data. For example, the government puts out data annually about radiation exposure to workers in nuclear plants. And recently they've been making it so difficult to compare or to actually use this data in any way. So this involves ringing up the ministry and saying, what about this bit and how do we get this data? And how is this correlated and, and kind of really extracting it's like extracting teeth, trying to get the information there and then to make it so that people can understand, put it into graphs, put it into understandable form is another big challenge. So we use raw data and government data and analyze that the economics is another one. So the government will put out a graphs showing how cheap nuclear power is, but then going behind all of those figures and figuring out what they haven't included or how they've manipulated different areas is like a pretty specialized job. There's a members within our group who are economists and we work with other academics or other people in the field to bring that data together. But yeah, it's, it's a combination of, of, of field work and analysis. I think
Libbe HaLevy
04:45:41
There is a publication that has been coming out from CNI C for what is it now 34 years, it's been
Caitlin Stronell
04:45:50
35th anniversary.
Libbe HaLevy
04:45:52
And I am so embarrassed because until somebody about a week and a half ago forwarded to me one of your emails, I never knew you existed. It's called new info. Tokyo. Tell us about that.
Caitlin Stronell
04:46:06
And you came for Tokyo was also founded, as you said, 35 years ago by the leader of sand, I say at the time. And he went to an international conference in Vienna and was shocked that nobody knew this was in 1986, that nobody knew anything about really the Japanese situation, let alone Japanese protest groups. And, you know, Japan was becoming a major nuclear country at that point. So he decided that, you know, we really needed to get out information in English to the rest of the world, apart from the fact that, you know, the nuclear industry is global. So it requires global solidarity to beat it. And what the industry does in each country is very similar their tactics. So if citizens can get together and counted that, then that's gotta be strength, of course, right? From the beginning, there were the problems of funding and of expertise and, you know, how are we really going to do this?
Caitlin Stronell
04:47:08
But he's, he started off all, let's just try and do five or six issues and then see, you know, where we can go from there. But there was a lot of support from our international Raiders and from Japan as well. Like the Japanese really wanted this story to also get out. And since Fukushima, I think that was really the point where the eyes of the world, obviously we're focused on the Japanese nuclear industry and for people who've never really thought about it before you came for Tokyo, because all of our information's on the website, journalists and citizens could go through that information and see exactly the disaster, what led up to that disaster. So they can have an understanding of the Japanese nuclear industry. And also that there were people who have been protesting all along and joined with them. And so it was, I think that was, you know, a moment where the significance of kind of paid off of, of all of those years of putting that information up.
Caitlin Stronell
04:48:04
But as we all know, Fukushima is ongoing and those voices, this is one of my passions. I think that justice, the, he buck shot of Nagasaki and Hiroshima. Their voices have become global and they've made such an impact. We see the nuclear weapons ban treaty and things like that. I think that the, he bucks shut off Gushi mom. Their voices also have to be totally heard. So I figured that one of our jobs is to really make those voices heard in the world. And for countries that are thinking of going nuclear, the industry gets out and convinces people. That's one of their first jobs. That nuclear is a good idea. We really need to tell people what it means to live through a nuclear disaster and the huge problems, the cost safety that nuclear entails. So getting that message out globally is really important. I think, and Japan has a lot to say
Libbe HaLevy
04:49:05
Info. Tokyo started out as a printed newspaper or magazine format, kind of a thing. At some point, it switched over to being exclusively online. How often does an issue come out and what are the kinds of things that are in it?
Caitlin Stronell
04:49:23
Yeah, it started off being a newsletter, very analog printed and mailed out snail mail to people overseas that was in 1987. So that was before the internet. So a bit as digital technology became better, we figured, you know, it was much more efficient to just put it on the net. Unfortunately, at that point, it meant that it made it much more difficult to get subscription fees. So from 2009, when it became a web magazine, we stopped collecting subscriptions. So that's made funding an issue. So now we've got this crowdfunding campaign to try and keep it going. But obviously being on the net means that, you know, the reach is much, much bigger and it's much easier for people to access this free information. We put a new edition out, as I said by monthly. So there's one coming up at the beginning of October. Very soon, we have all sorts of articles.
Caitlin Stronell
05:50:17
We try to balance between hard data and more human type stories. So this time we have the hard data includes a list of accidents that have happened at Japanese nuclear power plants. It is very long. Let me tell you, you know, we just think that accidents kind of happen in, you know, meltdowns occur, but so many small little accidents, which could easily go into larger ones. And so this list is quite sobering. I think it's, it's hard data. It's an actual list of all the accidents that have happened over the last year. We also have
Libbe HaLevy
05:50:55
Just the last year you have that long list.
Caitlin Stronell
05:50:58
Yeah. There's this hard data. There's also more human stories. In fact, we have a regular common it's called who's who, or we have a group introduction. So we introduce an individual antinuclear activists in Japan or a group. We kind of alternate at this time. We're introducing Mr. Kamata, who is a huge activist. He started off at the anti Narita airport protests, and he's done a lot of work on the ground. He's written a lot of books on nuclear workers, plant workers, that position he's coming from, and that's going to be in the next issue. And yeah, in each issue we have this column of an individual or a group that's doing anti-nuclear work. We have a news column. So current news that's happening in Japan. For example, CNYC puts out statements on government moves or what's happening in government. Yeah. It's a kind of a, quite a big range comments on government policy are also there. So the Japanese bureaucracy is really hard to understand. So we have kind of interpretations of that. We also have a lot of information on the court cases because there's many antinuclear court cases that are happening in Japan. And so that's also quite detailed, but we have like articles written by the lawyers who are in charge of those court cases, lawsuits and stuff like that as well.
Libbe HaLevy
05:52:25
Sounds like you're an amazing resource for anyone who wants to know what's happening on the nuclear side of Japan. Do you get any kind of pushback or difficulty from the government, from the politicians, from the media, for the work that you're doing?
Caitlin Stronell
05:52:44
The media is just only grateful. Maybe it's the type of journalists that access us many media outlets of course, domestically, but also internationally will ask us, we'll come in, interview us. We had an interview from CNN recently on the water, the tritium water that the it's going to be dumped out of Fukushima Daiichi into that specific ocean. Not
Libbe HaLevy
05:53:08
Necessarily if
Caitlin Stronell
05:53:09
They don't maybe yeah. Let's keep our fingers crossed. Yeah. Those kind of current issues are many media outlets kind of ask us for comments on things like that. The government is very wary of our organization, but since Fukushima, they can't just dismiss us anymore. So for example, since then there's a government committee on nuclear waste, radioactive waste. And one of our members that one of our co-directors has been, become a member of that committee. So the government, while fearing us and hating us on a lot of levels, they have to now include us in some of the procedures. Obviously there's a lot of tokenism, but still, you know, getting our foot in the door has been one thing. I mean, I think it's very sad when we have hearings that the government, you know, the ministry people line up on one side and we'll line up on the other and kind of just argue with each other. I think that the idea of dialogue in Japan requires a lot more development and it would be really great if we could have more sort of civilized conversations. But I think it's, it's more of a confrontational sort of relationship, which, which is kind of sad. I wish we could move beyond that.
Libbe HaLevy
05:54:25
If someone wants to subscribe to new info, Tokyo, how would they do it? How would I do it?
Caitlin Stronell
05:54:33
We have a website which is C N I c.jp/english. If you go to that right up the top in the menu, there's a button which says, subscribe nit. And if you click that and register, then we'll send you a notification. Each time I, new edition is uploaded. Of course it's free. As I mentioned, there's no subscription fees. If you do that, then we can send you a notification. Each time we have a new edition, sometimes also on the website, we'll put up more timely. Like for example, if CNAC puts out a statement on something very current, we'll translate that immediately and put it up. So it's a good idea to check out the website also there's categories and stuff. So if you're looking for specific information, you can search on the website as well.
Libbe HaLevy
05:55:25
This is a wonderful resource that as I said, I'm embarrassed that after more than 10 years of doing nuclear hot seat every week, I didn't know about you until about a week and a half ago.
Caitlin Stronell
05:55:36
This is also our problem. Our publicity front is really lacking. I'm afraid. So it's not your fault.
Libbe HaLevy
05:55:44
Well, there's certainly going to be a lot more publicity and a lot more after this interview.
Caitlin Stronell
05:55:51
I'm so grateful for that. Thank you so much.
Libbe HaLevy
05:55:54
I'm going to be going there immediately after doing this interview so that I can get on your subscription list and I encourage others to do so. We will link to it on our website, nuclear hot seat.com under this episode, and do our best to include even more information about what's happening in Japan, because you're right, this is international. This is all of us. We all have to pull together. And the more we know about what's happening, every place, the better we will be in our own work and the better, the nature of the support we can give to others.
Caitlin Stronell
05:56:30
I would just like to say that I'm really looking forward to getting more readers. And I hope that this information can get to even more people. Thanks to this interview. Caitlin's
Libbe HaLevy
05:56:40
Chanel. Thank you so much for the work you're doing for the indomitable spirit. And thanks for being my guest on nuclear hot seat.
Caitlin Stronell
05:56:49
Thanks so much for having me. It was really great being here,
Libbe HaLevy
05:56:52
Dr. Caitlin of the Japanese group, citizens nuclear information center, as well as editor of their bimonthly online publication, nuke info Tokyo. We will have a link up to their site where you can sign up for their notification list. For that publication. It will be on our website, nuclear hot seat.com under episode number 5 36. And the other activist shout out this week is to me, it's my birthday tomorrow, September 29th. And I'm celebrating with no phone, no computer, no nukes, just either mountains or beach. We all need a break. And that would be me. This has been nuclear hot seat for Tuesday, September 28th, 2021. We'll be back with our regular format next week, including including nuclear news from around the world numnuts of the week for outstanding nuclear bone headedness, and more honest nuclear information than Mitch McConnell will ever allow to pass the Senate. If you want to get nuclear, hot seat delivered via email every week, go to our website, to the yellow box, feeling your first name and your email.
Libbe HaLevy
05:57:58
And you will get that every week, as soon as we post. And if you wish to acknowledge my birthday with some support for the show, go to nuclear, hot seat.com. It's the red button. You know what to do. Everything will be appreciated and go towards our upcoming website upgrade, which is about six to eight weeks away. This is Libby Halevi of heart history, communications, the heart of the art of communicating, reminding you that the last thing that anyone who opposes nuclear wants to be able to say is, I told you so anything but that, there you go. You've just had your nuclear wake-up call. So whatever you do do not go back to sleep because we are all in the nuclear hot seat. No,
Announcer
05:58:46
Leah Hotsy, it's the bomb.