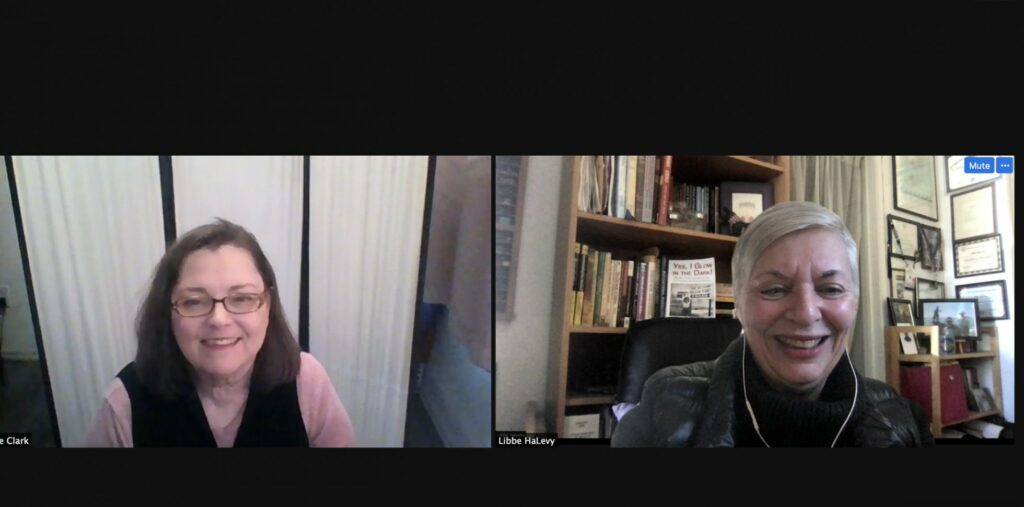 This Week's Featured Interview:
Oregon Nuclear Legislation is being proposed that will knock the knees out of 1980's ballot initiative that banned nuclear reactors in Oregon until/unless they were approved by voters AND the federal government had a working long-term storage facility for the resulting high level nuclear waste. Lonnie Clark – both a podcaster and an anti-nuclear citizen activist – brings us up to date with what those nuke-loving legislators are trying to slip under our noses.
Numnutz of the Week (for Outstanding Nuclear Boneheadedness):
It's one thing for California wine to be found to contain radiation from the 2011 Fukushima nuclear triple meltdown disaster. It's quite another for PBS to have a report on it… and include in the headline that "…it's not a bad thing!" Say what?????
Links: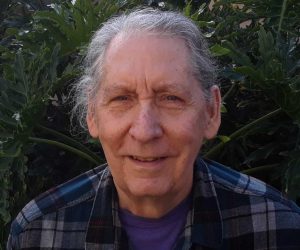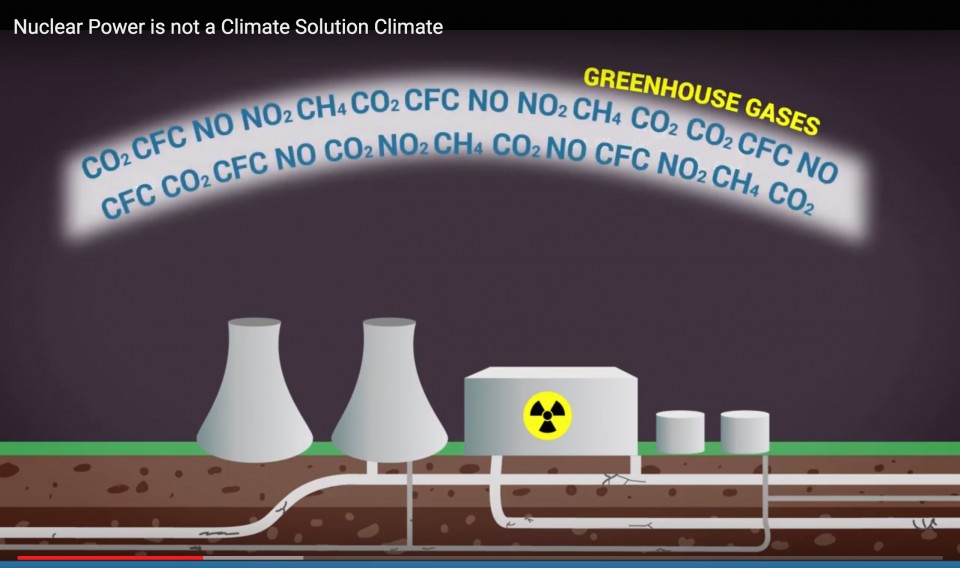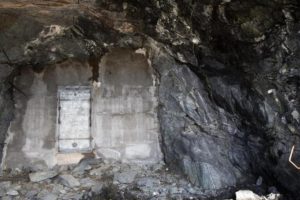 Sealed mine shaft to Greenland's uranium mine –
featured in the film Kuannersuit / Kvanefjeld by
Lise Autogena and Joshua Portway

Libbe HaLevy 
00:00:01
The nuclear industry's push to build small modular nuclear reactors is so slicked and talking pointed out that they don't even use the word nuclear in describing them, perhaps in order to make them sound like they're a safe and care free energy technology. But then you hear someone who's state legislature is in a full court press to clear the way for this new untried and built radioactive technology. And she explains to you that the trick about small modular nuclear reactors is
Lonnie Clark
00:00:36
They can leave the waste buried in the ground. That is in fact, part of the design of the small modular reactor. So it does not get transported. They build it down and they, the idea is they're small modular reactors. So the waste isn't that much. So then they're just going to keep it onsite and you don't have to move it off site that is considered revolutionary by the nuclear industry. This is what they call modernizing the small modular nuclear reactor
Libbe HaLevy 
00:01:06
Create radioactive waste and leave it onsite. Sounds like business as usual to me for the nuclear industry. And when you learn the nuclear image tricks being played on us yet again by that bloated radioactive industry and how they're pushing for laws to let them do whatever they want. You once again, understand the looming dangers of that deadly seat that we all share
Announcer
00:01:32
Clear hot seat. What are those people thinking? Clear, hot seat. What have those boys been breaking their hot seat? Ms. Sinking, our time to act is shrinking, but nuclear Hotsy. It's a bomb.
Libbe HaLevy 
00:02:02
Welcome to nuclear hot seat. The weekly international news magazine, keeping you up to date on all things nuclear from a different perspective. My name is Leiby Halevi. I am the producer and host as well as a survivor of the nuclear accident at three mile island from just one mile away. So I know what can happen when those nuclear so-called experts get it wrong. This week, we talk with activists and podcaster, Lani Clark, about three bills in the Oregon state legislature that all aimed to knee cap, a 1980 law that mandates voter approval and the existence of a federal nuclear high-level waste repository before any nukes can be built in that state. We will also have nuclear news from around the world numnuts of the week for outstanding nuclear bone headedness, and more honest nuclear information that has been the subject of an executive order. All of it coming up in just a few moments today is Tuesday, February 2nd, 2021.
Libbe HaLevy 
00:03:09
And here is this week's nuclear news from a different perspective in major international news, Russian president Vladimir Putin signed a law on Friday, January 29. Ratifying extension of the new start, a key arms control treaty with the United States just a week before it was due to expire. The nuclear arms control treaty has been extended for five years until February 5th, 2026, the U S pulled out of a separate nuclear arms control agreement with Russia, the intermediate range, nuclear forces treaty, or I N F under the Trump administration in 2019. This treaty new start limits the number of strategic offensive weapons both countries can have. However, keep in mind that the quote unquote limits each side has imposed upon it is to no more than 700 deployed Intercontinental ballistic missiles submarine, launch ballistic missiles and heavy bombers, no more than 1,550 warheads on deployed ICBM's and other missiles plus bombers at a total of 800 deployed.
Libbe HaLevy 
00:04:19
And non-deployed ICBM, launchers, submarine, launchers, and heavy bombers. What is being cheered as a limit is still enough to blast earth into an asteroid belt, but at least it's a step in the right direction. Traction is being gained in the belief that no president should have unilateral power to use nuclear weapons. This according to an op ed written in USA today by Elizabeth Warren and William J. Perry, this will be one of several links up on our website, nuclear hot seat.com under this episode, number 502 in New York, governor Andrew Cuomo has approved legislation subjecting the pools and dry cask storage systems. Storing spent nuclear fuel at close nuclear power plants to taxation until the spent fuel pools at permanently shut down, reactors are emptied. The plants cannot be fully decommissioned and all commercial spent fuel remain onsite. Long after the facilities are shut down and decommissioned. This new legislation raises a number of complex valuation issues for owners of shut down nuclear power plants in New York, and may well become a national issue at stake is the ultimate question of who pays for the storage of this radioactive waste taxpayers or the wealthy industry that has created the mess.
Libbe HaLevy 
00:05:47
As a guide. The slogan from retail sales comes to mind you break it, you buy it. The U S nuclear regulatory commission is debating the advisability of adding another 20 year extension onto operating licenses of existing reactors in 2021. The average age of nuclear power plants in the U S is 40 years, which is the length of time originally set when nuclear power began in the U S for how long plants could operate before embrittlement set in. Here's how Arnie Gunderson nuclear engineer with more than 44 years of experience in the nuclear industry who became a whistleblower and is now chief engineer at Fairwinds associates explains embrittlement. He says when exposed to radiation, metal becomes embroiled and eventually can crack like glass along the radiation exposure. The worst the embrittlement becomes and metals in reactors are exposed to radiation every day. The plant operates those 40 years of initial operation have in every instance, been extended to 60 years in many instances now to 80 years, and the nuclear industry is now talking about, is there life after 80?
Libbe HaLevy 
00:07:05
There's a great article on this encounter, punch from Carl Grossman. And we will be talking with Carl for next week show on this exact subject. We will have links up on the website to extended articles on why a national day of remembrance for downwinders is not enough how Exelon is threatening to moth ball for nuclear power plants, unless paid a premium for the electricity generated falsely, labeling it as zero carbon. One of the nuclear industry's favorite lies and propaganda points and a can all XTV new story about how traces of the Manhattan project can be found in every single living thing, even you and now
Libbe HaLevy 
00:07:59
PBS presented a story entitled California wines contain Fukushima radiation. And it's not a bad thing. Say what? According to this report written not by a PBS new staff member, but by somebody just wafting through on a student fellowship. The only thing that radiation wine does is prove the vintage different levels and kinds of radiation show up for different years. Well, that's great if you're a wine snob worried about the vintage, but as for the health consequences, this report claims that the amount of cesium 1 37 radiation in a bottle of California wine from vintage years, 2011 on is quote too small to harm a person's health well on its own, that might be true, but that measurement is based upon the impact from external radiation dose, not internal, and let's face it. The purpose of wine is not to apply it topically one atom of Caesium, 1 37 stuck anywhere in the body puts the gamma radiation.
Libbe HaLevy 
00:09:10
It releases up close and personal with your organs, blood brain, all your bodily systems. And over time that one Adam can create cancer or other health damage. It's just impossible to track it back to that glass of wine. You drink also radiation from your wine is not the only radiation our bodies are subject to. So whatever comes internally from wine is in addition to anything that you might breathe, drink, or eat that has radioactivity in it. And one never knows when that radiation will turn, turn back and impacts your answer. So when wine scientists declare that it's safe to drink, radioactively contaminated wine because there's not a lot of radiation in it. And besides it's an excellent vintage, they're not looking at the cumulative effect of that radiation. They're just flogging wine and pay no attention to that little radioactive man behind the curtain. Well, I'll drink to that or preferably not. And that's why PBS news hour and article author, Amanda Grenelle who was a PBS news hour fellow is not a nuclear expert and has written not one other paper on radiation, because she doesn't know the field. You are this week's
Libbe HaLevy 
01:10:38
Full disclosure. That report came out in 2018, but it's been showing up on the newsfeeds again lately and thought it deserved a little bit of attitude, appropriate attention over to Japan, where a draft investigation report into the 2011 Fukushima nuclear meltdown adopted by Japanese nuclear regulators. This past Wednesday says it has detected dangerously high levels of radioactive contamination at two of the three reactors. Adding two concerns about decommissioning challenges, data collected by investigators showed that the ceiling plugs sitting a top. The number two and three reactor containment vessels were fatally contaminated by nuclear fuel debris that had melted and fall into the bottom of the reactors. Following the March, 2011 to NAMI and earthquake leaving those plugs coated with what is being called high levels of radioactive cesium, 1 37 Japan's nuclear regulation commission chair to Yoshi Makita called the findings extremely serious and said that they would make melted fuel removal, more difficult.
Libbe HaLevy 
01:11:50
He said, figuring out how to remove the lids would be a challenge to that end. It's no surprise that a recent robotics competition in Japan had as its theme, the decommissioning of the Fukushima nuclear power plant, the winning robot created by a team from Fukushima college earned praise for its speed, as well as the ability to employ different methods, to retrieve mock debris similar in size to that at the plant. But of course, the fake fuel pieces that the robot was working on was not radioactive. And there is no word as to how well this design can resist the devastating radiation onsite, which has already destroyed by frying out the circuits in every robot that has been thrown against it. Japan may be touting the financial recovery of towns in Fukushima prefecture in the wake of the start of the nuclear disaster 10 years ago.
Libbe HaLevy 
01:12:50
But in truth, the situation is more dire than they would like to admit. Fukushima businesses are struggling to stay afloat. Despite government health commercial complex is built as part of revitalization projects in areas affected by the triple meltdown are struggling to stay in business. The business operators often turn to local municipalities for financial aid to help them overcome the crisis. But the financial struggles will not end soon. Given that only a portion of the residents who evacuated from the disaster stricken areas have returned or are expected to return as a result, local governments are increasingly depending on tax revenues from the nuclear plants, they host a relationship that is deepened over the 10 years since the Fukushima nuclear disaster. This in an analysis by the Asahi Shimbun, this dependence on the nuclear reactors follows the introduction of new tax regimes that ensure a steady flow of nuclear related tax yields.
Libbe HaLevy 
01:13:49
Even when reactors are idle or in the process of being decommissioned for fiscal 2020, that figure is estimated to be 46.7 billion yen or the equivalent of 191 billion us dollars in Greenland that government has granted the French nuclear giant. iRANO formerly a river to uranium exploration permits for areas located in the Southwest and Southeast part of that country. The governments of Greenland and Denmark are encouraging large scale mining in Greenland, including what would be the second largest open pit uranium mine in the world. Now groups are calling on those governments to halt such desecration and instead establish an Arctic sanctuary to learn more about the background on these issues. Check out the film Qunar suit yelled, which portrays the conflicts facing the small community of NARSAD in Southern Greenland. The film by Lee's auto Gina and Joshua Portway was featured in the 2018 international uranium film festival.
Libbe HaLevy 
01:15:01
And we will link to it on the website, nuclear hot seat.com under this episode, number 5 0 2, we'll also have a link there to Lisa audit. Gina's 2018 interview with nuclear hot seat as part of program number 3 9 0 in Iran that country's foreign minister Muhammad Javad Zarif has rejected allegations reportedly made by us secretary of state Anthony Blinken that Tehran could be months away from developing enough fissile material for a nuclear bomb. Zarif said, I think that is a statement of concern that is more addressed to public opinion than to reality. And went on to say, the Rand does not seek a nuclear weapon. If we wanted to build a nuclear weapon, we could have done it some time ago, but we decided that nuclear weapons would not augment our security and are in contradiction to our ideological views. Good news out of Wales. It is all over for the planned 20 billion pound project to build a new nuclear power plant on angsley.
Libbe HaLevy 
01:16:07
After the developers dropped their planning bid horizon nuclear power pulled the plug on a request to approve reactor designs at willful blaming UK government funding options. As one reason, Japanese backers Hitachi pulled out of the development last September, congratulations to all the activists who worked so hard on this one, none of whom was even mentioned by organization on this article from the BBC also in the UK campaigners on both sides of the Bristol channel have called for a full independent review into proposals to dump mud from the construction of a nuclear power plant in the sea off the coast of Cardiff and in Scotland. As many as 22 nuclear warheads were transported from England to Scotland in eight road convoys during 2020, despite coronavirus restrictions, nuke watch, which monitors the convoys accused the UK ministry of defense of taking disregard for public safety to a new low we'll have this week's featured interview in just a moment.
Libbe HaLevy 
01:17:11
But first there are so many issues begging for our attention and involvement these days, but whatever is grabbing at your brain and your heart and your mind in the new cycle, long ignored nuclear problems are going to continue to be with us forever. From uranium mining to weapons production, to still not having a way to safely store the resulting deadly radioactive waste produced by all these endeavors. The nuclear fuel chain is being supported by a nuclear fuel chain, shortsighted individuals who support and enable this technology to proceed. Unabated unchecked. Nuclear is government and business, not caring how they contaminate the world as long as they keep making obscene profits and fool themselves into thinking that they were immune from the resulting consequences of their actions. Meanwhile, we all have to deal with the dangers of radioactive contamination that will not go away on its own.
Libbe HaLevy 
01:18:11
Ever quite frankly, nuclear is a mess, and that is why you need nuclear hot seat. We know where to look for the nuclear story and the questions to ask. So we can report on the ongoing, evolving nuclear truth that the industry would rather we not even hear about, let alone understand. And that's why the time would be right now to help us keep going by supporting us with a donation, just go to nuclear hotseat.com and click on the big red donate button. That's where you can help us with a donation of any size. And that is also where you can set up a monthly donation, say $5. Sam is buying us a cup of coffee and a little bit of a tip to the barista here in the U S please do what you can now and know that however much you can help nuclear hot seat, keep going.
Libbe HaLevy 
01:19:05
I am deeply grateful that you're listening and that you care now here's this week's featured interview. Professionally Lani Clark is a tax resolution specialist, but her passion is for citizen activism. Her podcast on nuclear issues. The age of vision is now retired from ongoing production, but still presented on an intermittent basis. She also occasionally produces videos for her YouTube channel nuts for art Lani, considers yourself an average citizen who actively engages with her elected federal and state officials in order to stop nuclear from expanding locally and nationally. She lives in Oregon. And when I learned about Oregon's proposed laws that would demolish a 40 year voter past protection from nuclear expansion. I knew that she would be the one to contact. We spoke on Saturday, January 30th, 2021, Lani Clark. It is so great to have you here with us today on nuclear hot seat.
Lonnie Clark
02:20:10
Well, thank you Lee, for having me. I am actually totally delighted.
Libbe HaLevy 
02:20:15
Let's start out with a little bit about you. What is your background specifically? How did you get involved with nuclear issues?
Lonnie Clark
02:20:23
I had a nightmare on May 5th, 2012, and I thought I saw the whole sky. It felt so real. The whole hemisphere was orange. I thought Hanford had blown up. I went to the internet to see it felt like a premonition. So I went to the internet four o'clock in the morning to see if Hanford was indeed on fire and discovered that Hanford was fine, but Fukushima was not under control. Like president Obama had promised, I was like, what? I was dumbfounded. And I started reading everything I could about it. I knew nothing. I, at that point believed that nuclear power was safe, that the government was taking care of it, that they had told us the truth, that it really wasn't that harmful. A few people got sick from it, but it wasn't anything to worry about.
Libbe HaLevy 
02:21:19
And how did it feel when you started finding out the larger truth about nuclear?
Lonnie Clark
02:21:24
To be honest, I was astounded. Like I always had a constant, what I called the Scooby doo moment for like a solid two to three years in a row. Every time I was researching, I'd like, all right, what they are, what I literally was flabbergasted month after month after month. And that made me look around and I found myself, the only place that I could really find was on YouTube. So I started falling Ms. Milky, the clown. She used to make fun of the Japanese news and how ridiculous it was. It was hilarious, but I was way behind the curve. Like I was a year late. This was 2012, and I knew nothing about it. It is been an education in many ways, more than just knowing about nuclear.
Libbe HaLevy 
02:22:18
You jumped into the fray, creating your own programming. At what point did that happen? What inspired you and what was it like to get started being one of the people in the information flow, passing it on to others.
Lonnie Clark
02:22:34
I did it by accident. I had been sponsoring Kevin blancher and that post ignorance project. The idea was that we would have millions of people standing up saying, we've got to stop. Nope, clear. And he was willing to go out and talk. I didn't really want to, I'm a professional. I didn't want the public face, but he had had a radio show called the posting nerds project. The night before he went to Europe, he said, Hey, you're going to have to cover for me on the radio. So I said, okay. So that's how I did it. And then when he came back, the producer of UC YTV and I were talking and she's, you know, I said, well, maybe we could promote Kevin better. If I got the age of vision radio show and he could come on and talk about it, we could maybe have it five days a week. She said, great. Well, when he came back, we had a falling out. So I ended up just doing it on my own. And I knew nothing.
Libbe HaLevy 
02:23:29
You and I have a similar background in that I was not involved despite having been at three mile island. I was not involved in anything anti-nuclear or the movement. I paid no attention to it until Fukushima happened. So I was about a year before you on that. But my knowledge base was not as extensive as I thought it needed to be back in the beginning. So I was starting out kind of going, Hey, what do I need to know? And who do I need to talk to? And that's how my information base has built over at this point, more than 500 episodes. How did you go about getting your information and finding people to interview?
Lonnie Clark
02:24:11
Well, firstly, congratulations on 500 episodes. Thank
Libbe HaLevy 
02:24:15
You.
Lonnie Clark
02:24:16
I basically at the time was a college student, so I had access to the library and I would research on their articles and I would just type in nuclear, whatever. Like I just started doing research. I found old research from John Gossman from Linus Pauling. I mean, it's amazing. Some of the research students can find it blew me away. It wasn't that hard, frankly, to understand it. I'm not a science mind, but you can understand, you can comprehend the summary of these studies that it's harmful. It was very interesting. What brought me around to that? I was doing kind of two things. I was studying on my own and supporting the post ignorance project, which was really kind of a conflict sometimes, because that was a lot of hyperbole about things that behind the scenes we argued about it. But I wanted the public voice because, because there was thousands and thousands of people following the post ignorance project still are.
Libbe HaLevy 
02:25:25
It's important for people to understand where you're coming from.
Lonnie Clark
02:25:28
You know, I was a single mom, raised my kids. I became a tax professional in my mid forties. I was working two or three jobs raising my children. When they got to high school, I was able to study and elevate my entire life. To be honest, it gave me a different worldview and I was able to go back to college in 2012, I think I was 57. I have a thirst for knowledge, but honestly Fukushima changed my life in so many ways because it's now to me, it's beyond the events at Fukushima because I recognize it's everywhere. And the only way we can stave it off is for us to be diligent and to do what we can cause like you I'm just a citizen. I'm not a scientist. I can tell you how the nuclear fusion thing I, you Mike, but I could not possibly, I barely get it.
Lonnie Clark
02:26:24
But I do know that the effects there's scientific studies that show it harms children in utero. It harms babies, infants women, boys causes lifelong trauma for people. These are not small issues that are like, oh, side consequences that we can deal with. It ruins people's entire existence. You know? I mean, I guess it's able as to say that if you have a disability you're less than, or your existence isn't as valuable, but it creates an additional burden on a person's life that needn't be there and we are here and we're going to live with it. And we're going to love everyone just as they come into our lives. But what really motivated me was when I really saw, honestly, that was when I started calling people was when I saw on the Westlake landfilled Facebook page, I don't even know the name of the family, but it was a picture of a twelve-year-old child in a hospital bed with a spark of light that looked like her angel was coming there.
Lonnie Clark
02:27:30
And her mother posted this was her last photo before she passed away. And it was from cancer because she lived next door to the Westlake landfill. I was as a mother, a grief stricken. It still brings tears to my eyes because I cannot imagine losing a nine-year-old child to cancer. And we have families doing that every day because we have gross technological negligence. They have not advanced nuclear enough for us to be considering nuclear power. Right now we need a remediation industry. We need scientists. We need to educate our children to become scientists because we have big scientific discoveries to be made, to allow us to live on the planet because of this industry and all the industries that tie into it. The chemical industry also ties into the nuclear industry because they need the chemicals along to make the nuclear work. So it's, you can't mix them. And they're both just as toxic. Let's just be clear. There's not apples and oranges. It's apples and rotten apples.
Libbe HaLevy 
02:28:44
Are you still producing your shows because five days a week, I know what it's like to do. One a week and five days a week as a killer,
Lonnie Clark
02:28:52
I got heartbroken and I stopped. I could not believe I had been active for five, six years. Maybe we had a hundred, 200, 300 people should be in the streets. You know, like it's beyond comprehension to me that they're thinking about having the radioactive Olympics and Pete we're sending our youth over there. I never got a response to the Olympic committee, but you know, those little booklets that the mean no data site booklets on Fukushima that they did, right? I mean, mailed
Libbe HaLevy 
02:29:26
That's the booklet that was put together from the citizens, radiation monitoring project on the ground in Fukushima prefecture, where they took their own readings and put it through a peer reviewed completely scientifically solid process to come up with the truth about what the radiation readings were throughout Fukushima prefecture. And most specifically in areas where the Olympics were going to be held, where they were going to have the softball and baseball heats and also the torch run
Lonnie Clark
02:29:58
17 prefectures yes, I mailed two different Olympic committees, the male and the female committees. I wanted them to have them. And I wrote them a cover letter that said, please reconsider exposing our children, our young youth, our greatest youth to this high level. Would we send our athletes to Chernobyl? No, we would not. I can't comprehend this. I did not get a response, but I did send them and I sent them priority mail. So I know they got there. I hope somebody would look at it. This is why I stopped doing as much intensity because I was interviewing families, interviewing activists, interviewing attorneys. I mean, it was Tom carpenter from the Hanford challenge was my very last interview of the five-year stint that I did on the show. And I have done them intermittently this week. I'm doing some shows for the legislation. I do them intermittently. Now KBW has a slot that says the age of vision radio show in, in that slot, when I'm not producing a show, they play the Ralph Nader radio hour. And your show on K E w G plays at seven 30 in the morning on Saturdays. It's a great hour. There's a lot of activists. They get up early, they're early birds. And so they do hear the show. And so we get a very good response from it.
Libbe HaLevy 
03:31:27
Well, thank you for that. And for the work you've done to help get the show up on KPE w let's move this forward because there was a specific focus that I had in contacting you this week. And that is some information you sent to me about legislation that is currently under consideration in the state of Oregon. That quite frankly is shocking. Let's start out with what you know about the history of nuclear issues in Oregon, which is where you live. What is the background on nuclear energy and reactors in your state?
Lonnie Clark
03:32:05
In 1980, the citizens of Oregon passed a law that said, we're not going to have anything nuclear until you can verify you have a repository to safely put the waste. And then if you do, it has to be voted on by the Oregon voters. Otherwise, absolutely no nuclear facilities in Oregon that's kept nuclear out because they can't do it. And if there are any nuclear facilities that are going to be built, that also has to be a ballot measure. We only place they allow nuclear is that where the universities, where they have nuclear facility training facilities, which is why Corvallis is where new scale came from the small modular reactors
Libbe HaLevy 
03:32:55
Regarding the small modular nuclear reactors, because they intentionally don't use the N word in the middle of that. But we always do regarding those reactors. There are now three bills in the Oregon legislature that are proposed to support this new nuclear in the state. Let's take a look at them one at a time, what they are, what they do and how they are interrelated. The first one that you mentioned to me was SB Senate bill 3, 6 0. What does that one propose to do?
Lonnie Clark
03:33:27
What they're trying to do is exempt these rules for the small modular nuclear reactors. That's one of the big things. Then they're attempting to make it so that if a city or a state or a county wants to have the nuclear power facilities there, they can build them there. And it doesn't have to be voted on by the voters. Let me read you the summary, because this is exactly the language is very short and small. It exempts small modular reactors from certain citing restrictions. And that means the requirement for voters and the nuclear waste issue that apply to nuclear field. Thermal power plants require small modular reactors to be cited in a city or a county where electors of a city or county have approved small modular reactors being located in the county or city meaning city council or the county commissioners can approve the modular reactors.
Libbe HaLevy 
03:34:30
And then it doesn't have to go through the state
Lonnie Clark
03:34:32
And it doesn't have to be voted on by the voters because right now the voters have to approve. It requires emergency planning zones for small modular reactors to be located in county where electors of county have approved small, modular reactors being located in the county. So they're having emergency planning zone speak. So it doesn't have to go through the regular county commission. Zoning issues requires proposed disposal of high level radioactive waste by small modular reactor to comport with process approved and adopted by United States nuclear regulatory commission. That means they can leave the waste buried in the ground. That is in fact, part of the design of the small modular reactor
Libbe HaLevy 
03:35:21
That they will bury their own waste, where they are on a permanent basis.
Lonnie Clark
03:35:27
Yes, it does not get transported. They build it down and they, the idea is they're small modular reactors. So their waste isn't that much. So then they're just going to keep it onsite and you don't have to move it off site that is considered revolutionary by the nuclear industry. This is what they call modernizing the nuclear. That was part of the brilliance of the small modular nuclear reactors.
Libbe HaLevy 
03:35:54
Well, I'm stunned because I've never understood. They've never addressed how much waste gets produced and what they plan to do with that waste. That's different than what's being done or not done with the waste from all the other nuclear reactors that exist.
Lonnie Clark
03:36:13
They plan on just bearing it there. And so do you understand how they all work? They're going to build 12 on a site, right?
Libbe HaLevy 
03:36:20
You're right there. The little Lego's there, the little ones, the cute little ones,
Lonnie Clark
03:36:24
Because they do break down and they do wear out this one. It will meet its capacity. Then they're going to build another one. When this one, I think it's like 50% or close to 50%. The funny thing starts, they built. That's the idea. So this is the stunning part about this. We have yet to see this actually functioned for 10 years, five years, they're brand new. They're being built in Idaho and in China, and then Idaho, it's at a military base.
Libbe HaLevy 
03:36:54
It's completely untested technology. They have no model of it. It's what I call part of the nuclear Ponzi scheme so that they always get more and more and more, and we can never be rid of them.
Lonnie Clark
03:37:08
That's right.
Libbe HaLevy 
03:37:09
So this is one of the three bills that is currently under consideration in Oregon, in the Oregon legislature. That's
Lonnie Clark
03:37:18
In the Senate.
Libbe HaLevy 
03:37:20
That one is in the Senate. Has it already passed the house or it's just in the Senate for now?
Lonnie Clark
03:37:24
No, it's in the committee. It hasn't even moved out of committee.
Libbe HaLevy 
03:37:27
Okay. That's a great place to stop it. There are also two bills currently in the house. The first one is house bill 2, 3, 3, 2. Tell us what that one is proposed to do and where it stands right now
Lonnie Clark
03:37:43
With this, does it also repeals Oregon statute laws. This one repeals provisions requiring that before issuing site certificate for nuclear fuel thermal power plants, energy facility, siting council must find that repository for disposal of waste produced by the plant is licensed to operate by the federal government. Meaning right now, the law states, they have to have a suitable site to bury the waste. This repeals, that it also repeals provisions requiring that the proposal by the council to issue the site certificate must be approved by voters. So this also repeals voters approval.
Libbe HaLevy 
03:38:24
So it sounds like this is the one to knock the knees out from under the 1980 ballot, measure law and take it out completely, which would also render that kind of restriction on the building of any futures, small modular nuclear reactors, absolutely moot.
Lonnie Clark
03:38:43
I was able to talk, this is the man who sponsored the bill representative bomb. And they said, well, this is just to open the conversation to nuclear. I'm like what? He goes, well, nuclear has been revolutionized. It's the advanced that we're not talking about the same reactors that were built 40, 50, 60 years ago. I said, well, they certainly have not advanced it that far. Like they've cut it down in size. They're breaking one big gigantic one into 12, but that's not a revolution. This is the interesting thing. I don't believe that a lot of people understand how these bills pass through, because right now it's sitting at the committee at the energy and environment committee in the house. The other bill is in this energy and environment committee in the Senate. They're just in committee. They're just been assigned there. They haven't even brought it up to the table. So my goal with all three of these bills is to have them never come up. I've called my representative and said, I want you to let it be known to everybody on that committee that we're not going to support it. And you want it to die in committee. It's not worth the money to spend a day talking about it. And
Libbe HaLevy 
03:39:59
How was that received?
Lonnie Clark
04:40:01
Well, thank you very much. We'll let him know we're working on it. You know what I mean?
Libbe HaLevy 
04:40:08
Right. They've got their talking points for the, there, there, Missy, don't worry your pretty little head about it. Where are your representatives? We know better than you do. We'll take care of it. And then down the line, you figure out how that one house bill 2, 3, 3, 2 is to repeal the ballot, measure law. The other house bill currently in committee number 2, 6, 9 2. What does that one do?
Lonnie Clark
04:40:34
And I'll read you the summary exempts the issuance of site certificate of small modular reactors from the requirements that the proposal of the energy facility, siting council to issue sites certificate for nuclear field, thermal power plant must be approved by voters
Libbe HaLevy 
04:40:51
Taking the voters out of the loop.
Lonnie Clark
04:40:54
Now this is very interesting and propaganda program requires state department of energy to develop and administer a program for educating public about small modular reactors.
Libbe HaLevy 
04:41:07
And guess who's going to give them very slick prepared, talking points to make their job easier in explaining them.
Lonnie Clark
04:41:17
They probably already have the brochures and booklets.
Libbe HaLevy 
04:41:20
Oh, and the slide presentations and the videos and the cartoons, Allah, Joe camel, to show everybody why nukes are good for you.
Lonnie Clark
04:41:30
This is what it says required in this section shall provide education and information on operational safety of small modular reactors. The safety of storing high level radioactive waste from small modular reactors in a terminal repository, licensed to operate by the appropriate agency of the federal government and the potential for the use in Oregon of energy generated by small modular reactors to further Oregon's greenhouse gas emissions reductions goal,
Libbe HaLevy 
04:42:05
Which just builds upon the lie that nukes are somehow green and good for the environment where they're an ultimate toxin. They are an ultimate producer of radioactivity and all the dangers that lasts forever because plutonium which is produced has a half-life of 24,000 years,
Lonnie Clark
04:42:22
Small beans. It says section five, in addition to, and not in lieu of any other appropriation, there is an appropriated to the state department of energy for the, by any of them beginning July 1st, 2021 out of the general fund, the amount of fill in the blank, which may be extended for developing and administering the program required by section four of this 2021 act. So on this bill, section five, what they're doing is tying up how, how much money they're committing to this bill house, bill 26 92, to give us propaganda and build this small modular reactors.
Libbe HaLevy 
04:43:05
That seems like a pretty coordinated push on three separate fronts, any one of which would make it possible for the small modular nuclear reactors to be built in Oregon. So the failure of one is not necessarily the failure of all, and they're all covering each other's posters.
Lonnie Clark
04:43:24
Exactly.
Libbe HaLevy 
04:43:25
Is this being sponsored by the same individual or individuals or corporations, or is new scale and behind all of this
Lonnie Clark
04:43:36
Good question, I haven't gotten that answer. I have asked that I haven't done this cause I actually, I work for a living. I found out about this it's on my list of things to research is who were the lobby groups that give to these three guys? Because you know what I did notice bill similar to this have been issued on a biannual basis because Oregon's budget is biannual. So one year when it's not election year, they put these bills in similar bills. A few years ago, it passed out a committee and we stopped it. You may remember that. So what seems to be is that the nuclear industry finds a representative, weighs some money on them during election year. The next year that person puts the bill into committee and it promptly dies because Oregonians are standing up. You know, we stand up in the Northwest third reason that we don't have nuclear all over the place here because people do pay attention. You know, because of Hanford, frankly, because Hanford affects Oregon. People think it's in Washington. It is in our backyard. You're
Libbe HaLevy 
04:44:47
All downwinders
Lonnie Clark
04:44:49
It's unconscionable. What Hanford has turned into
Libbe HaLevy 
04:44:53
These bills are specific to Oregon and to take out the 1980 law that, is there a comparable push that you know of in any other state, or is this a model for other states to follow?
Lonnie Clark
04:45:10
You know, I would think so because when I was doing the radio show, I did follow him Illinois. When they were propped up the natural resource defense fund, help the legislature keep open their two nuclear power facilities that were leaking. So I was following their legislature, but I believe so this was one of the things I advocate for people to do type in the name of your state and legislature.gov. Find out who your state legislatures are. Look at their legislative activity, scroll through the bills, the titles, tell you what they are on this one. It says small modular reactors,
Libbe HaLevy 
04:45:50
But of course, on any kind of a search for it, the N word doesn't show up. Nuclear does not show up, which is another intentional part of it. You cannot search for it that way.
Lonnie Clark
04:46:01
You know, I hadn't tried it, the Oregon legislature. I mean, I typed in small modular reactors in their legislative bar. The first thing I did when I went to Oregon, legislature.gov was type in my address and find out who my state representative is. My state Senator is because I just moved to Salem. And I have no idea who these people are. So they heard from me,
Lonnie Clark
04:46:29
Yes, I want these to die in the law. That's my thing. And one of the things that we can do is call up the committees in their state, legislatures like this and say, we want this to die in committee. We do not want it to get out of committee. We do not want our tax dollars being spent even one hour, considering this legislation, they can propose all they want, but do I want my representatives to be spending two hours discussing it? No, no. It's a moot point in Oregon. We voted. That's how it is. And I don't think people in Oregon want nuclear.
Libbe HaLevy 
04:47:06
I think the most dangerous part of those three bills is the one that addresses the educational program, you know, or the re-education because if they get that into the heads of the kids, as the kids grow up and then become voters, they're laying tracks for future permission to be given. Even if it cannot be managed. Now they're playing a long game on this, which they can afford to do. They've got the money, they've got the resources and they are hoping to be able to wear us down. And with people like you in the state fighting against and creating a model for how to fight against it, they're going to have a much longer and harder battle than they thought. And they're not going to win, but only if others join with you. So how can people, is there a website? Is there a way for them to contact you? Do you have anything posted that will help people besides whatever the link is going to be to this episode of nuclear hot seat
Lonnie Clark
04:48:07
In terms of what they can do in the Oregon state legislature or on a regular ongoing basis? I mean, we used to run no nukes Northwest. If people want to, they can certainly get in touch with me and we can bang heads and create some type of activity. If you want Louisa hammer check. And I do that ourselves, we go out and protest alone. The two of us, we go into representative's offices together, bring them information. We go into by twos that helps my email address is nuts for art at Gmail and people could contact me there. That's N U T Z F O R a R T a Gmail.
Libbe HaLevy 
04:48:52
I will have a link to that up on the website under this episode, if you had any overall advice to give to people who want to stop these bills in Oregon, but also elsewhere in this country, perhaps in other places around the world where the model might work, any advice at all, what would that be?
Lonnie Clark
04:49:14
I believe in leaning into your government because they're the ones using the tax dollars. So call your legislators, tell them no read John Goffman's book, poison power, learn about the health effects and remind our legislators that the nuclear industry has conditioned us to believe certain things are safe when they're not. There's no science showing us that it's safe, that they have fixed any of it. All they can do is say, we're going to bury it better. And so far they failed. We do not have any decent sites right now. Our nuclear waste is being stored at nuclear power facilities, exposed to the elements. We are in danger from this industry. And I believe that we need to lean in on our legislators. Nuclear is not cleaning green. It has not advanced. And until they give us real answers. And again, like I said, more money for science because it's here.
Lonnie Clark
05:50:16
I mean, I believe we need to become part of good organizations like beyond nuclear, listen to nuclear hot seat because you interview so many awesome people go back and listen to hill ladies podcasts. Like you want an education, nuclear, hot seats here. You have so many people that you've repeatedly, you know, interviewed people that bring us valuable information and how do we engage, pick something that's the issue, pick something and do something. And then when you can't do it anymore, rest, and then pick the mantle back up and get back up while others are working. It's okay if you can't pick it up all the time and just keep going, because we're the only ones who were going to stop them. If we let them do it, we're really going to allow the planet to be destroyed by nuclear. And I, I'm not going to do that. So I pick it up when I hear about it,
Libbe HaLevy 
05:51:13
Lonnie Clark, I want to thank you for all of your efforts, all of your modeling of efforts so that others can follow in the trail that you are blazing and specifically for being my guest this week on nuclear hot seat.
Lonnie Clark
05:51:26
Thank you levy. I really appreciate it.
Libbe HaLevy 
05:51:29
Podcaster and citizen activist, Lonnie Clark, if you would like to contact Lonnie, especially if you live in Oregon, you can reach [email protected] and that's spelled N U T Z F O R a R T. We will, of course, link to her on our website, nuclear hot seat.com under this episode, number 5, 0 2,
Libbe HaLevy 
05:52:02
This sad news, which was shared by Gary Hedrick of San Clemente, green gene stone. Well-known to all of us here in Southern California, as the founder of residents organized for safe environment and a fierce fighter to get the closure of the Santa Ana fray, nuclear power plants. Gene has been diagnosed with stage four throat cancer. He has chosen to forego cancer treatments and Gary in contacting him wanted to know what to do to celebrate his lifelong efforts to protect mother earth before he transitions to whatever life brings next. Dean agreed to a celebration called I'm still alive, which we all agree is the best way to share with someone before it's too late to tell them in person, we will be talking story with gene during a zoom meeting planned for Friday, February 12th at 7:00 PM. Pacific time. You can access it through San Clemente, green.org, and we will also have a link up on our website.
Libbe HaLevy 
05:53:06
And there's no need to wait. If you feel like sending Jean a message. Now an email can be sent to Jen stun, G E N S T O [email protected]. We'll have that link for you to up on our website, nuclear hot seat.com under this episode, number five, two nuclear energy information service, any I S based in Chicago has a new video out entitled. Nuclear is not a climate solution. It's a good, informative video animation, but it has been targeted by the pro nuclear trolls. So two things, first of all, comments have been turned off for the site, but we would really like to get more thumbs up than thumbs down on it. So if you could go to YouTube, you can check through any I S or we will have it on the website and you can get to it from there, but everyone just go there, watch it, click on the thumbs up and pass that along to your other friends as well.
Libbe HaLevy 
05:54:08
Let's see if we can take the trolls out. Utah public broadcasting ran a new documentary last week, entitled downwinders and the radioactive west. You can check your local PBS station to see if it's scheduled and if not, feel free to call their programming department and request that they carry it. I used to work for WGBH in Boston, and they always paid attention to these kinds of requests from viewers. Maybe your station will too. And the 10th anniversary of the start of the Fukushima nuclear triple meltdown disaster is coming up this March 11th. If you have an event or action taking place, please send the information to [email protected]. So we can include it in our upcoming coverage and know that we will have a very special nuclear, hot seat voices from Japan episode, our annual commemoration of Fukushima with new interviews translated from the Japanese and a special narrative created by voices from Japan producer, Beverly Finley Kaneko.
Libbe HaLevy 
05:55:15
That will be the episode of March 9th, 2021. This has been nuclear hot seat for Tuesday, February 2nd, 2021 material for this week show has been researched and compiled from nuclear-news.net dot wordpress.com beyond nuclear, the international campaign for the abolition of nuclear weapons, or I can San Clemente green nis.org, cnn.com dw.com USA today.com JD supra.com counter punched.org, pbs.org, all things nuclear.org, Knox news.com. forbes.com asahi.com, Japan times.co.jp Al jazeera.com. bbc.com nation dot Camry. That's Welsh for whales, the ferret dot Scott, the hindu.com Euro daily.net and the ever co-opted regulatory captured nuclear regulatory commission. Thanks to all of you for listening. For those of you who are listening for sharing the show with others, and a shout out to individuals in 123 countries on six continents and counting, and welcome to those of you in our growing network of broadcast stations around the U S if there is anyone who knows of a community radio station that would like to carry nuclear, Hotsy get in touch with me, have them get in touch with me.
Libbe HaLevy 
05:56:43
We'll talk it's easy. If you want to get nuclear, hot seat delivered via email every week, that's something else that's easy. Just go to nuclear hot seat.com. Look for the big yellow box and sign up for a weekly email link to the latest show with a brief precis of what's there. It also contains a post that you can copy and paste. That is TweetLead. So it will go anywhere on social media, and we invite you to help us with that as well. Now, if you have a story lead, a hot tip or a suggestion of someone to interview, send an email to [email protected]. Please don't use Facebook. It just disappears into the ozone. Get it to me on email. And if you appreciate these weekly verifiable news updates about nuclear issues around the world, take a moment, go to nuclear, hot seat.com. Look for that big red button, click on it, follow the prompts and know that we thank you for anything you can do to help us nuclear hot seat is copyright 2021 Libby Halevi and harvest street communications, all rights reserved, but fair use allowed. As long as proper attribution is provided. This is Libby Halevi of heart history, communications, the heart of the art of communicating, reminding you that nuclear weapons are illegal everywhere in the world. And this is thanks to the UN treaty to prohibit nuclear weapons, big news, pass it on. And there you go. You have just had your nuclear wake up call. So don't go back to sleep because we are all in the nuclear hot seat,
Announcer
05:58:24
Claire hot seat. What are those people thinking? Nuclear hot seat. What have those boys been braking clear, hot seat. The Cari Ms. Sinking, our time to act is shrinking, but nuclear hot Hotsy it's the bomb.