NH #635: Post-Oppenheimer Nat'l Nuclear Activism & Messaging – ReThink Media's Mac Hamilton, Ploughshares Fund's Bonnie Fisk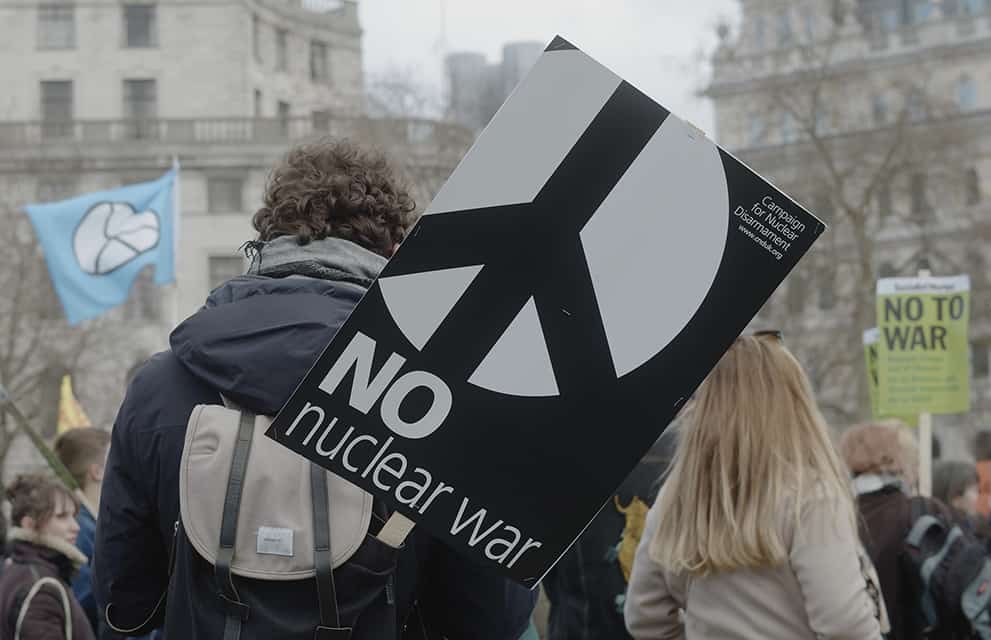 Anti-nuclear activists are often isolated from each other because we focus on what's most important to us – a local issue with radioactive waste dump, or uranium mining, or weapons, or a spike in health crises, or any one of dozens of other nuclear issues. Or we're working on the same issues as other groups, but not necessarily in communication with each other to coordinate what we're doing and saying to make a bigger media splash with our limited resources.
Today's guests are among those making a difference in terms of all of us working together and strategizing so we're all on the same page and creating our own echo chamber.
Bonnie Fisk is Director of Development for the Ploughshares Fund, a public grant-making foundation that supports initiatives to prevent the spread and use of nuclear weapons, and to prevent conflicts that could lead to their use.
Mac Hamilton is Program Director, Peace and Security, for ReThink Media, which builds capacity across movements, works to minimize competition, maximizes resources, and raises the voices of underrepresented spokespeople.
Together, they produced the six sold-out previews of the Oppenheimer film around the country which featured panel discussions on the issues raised – and huge leg up that led to news stories and features on what the movie did not cover. Together, the work done by these two groups has positioned us to make a huge difference in our future.
I spoke with Bonnie Fisk and Mac Hamilton on Friday, August 18, 2023.
Links from Interview: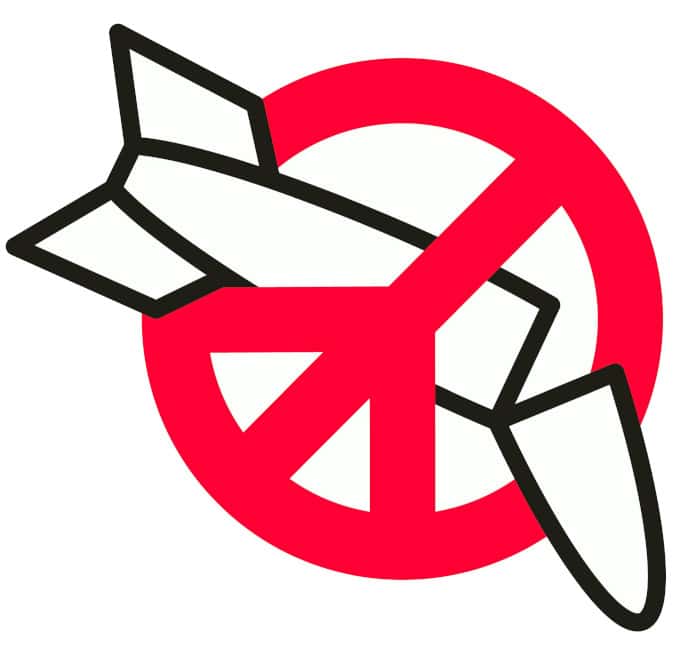 Numnutz of the Week (for Outstanding Nuclear Boneheadedness):
Washington Post runs an article citing the rise in cancer rates among women and younger people and providing a whole list of possible causes… WITHOUT ONCE MENTIONING RADIATION, which is known to have a greater health impact on women and young people than the standard for measurement – the adult Reference Man. Cancer among younger Americans is on the rise, new study shows
Nuclear Hotseat Hot Story with Linda Pentz Gunter:
Linda is on sabbatical for three months. Her Hot Story feature will return in November.
Links:
Rallies against the dumping of radioactive water from Fukushima into the Pacific Ocean – around the world as of 23rd August:
Google Form to register your actions such as rallies, online hashtag, film screening, press releases etc.:
The USA
Los Angeles, Aug 23rd, 12 – 1 PM @ Japanese Consulate
New York, Aug 23rd, 12 – 1 PM @ Japanese Consulate  (E 49th St & Park Ave.)
Washington DC, Aug 25th, 11am @ Japanese Embassy
Seattle, Washington, Aug 26th, 2pm @ Seattle Downtown  'West Lake Park'
Organized by Global Candlelight Action
UK
North Wales, Aug 25th, 5pm @ Bangor pier
Organized by PAWB ( People Against Wylfa B) and CADNO
Germany
Berlin, Aug25th, 5 pm @ Brandenburg Gate
Frankfurt, Aug 26th, 3 pm @ Rathenauplatz (Goetheplatz)
Hamburg, September 9th
Organized by Global Candlelight Action
Fiji
Suva, Aug 25th, 10am @ Japanese Embassy
Organized by PANG, Alliance for Future Generations, Pacific Conference of Churches; FWRM, DIVA for Equality and others joining the March including the largest Indigenous women's network. 
Japan
Tokyo, Aug 22nd @ Japanese PM house
Tokyo, Aug 23rd @ TEPCO
Fukushima Iwaki, Aug 27th 
Organized by Japanese CSOs alliances
Switzerland
Zurich, September 16th
Organized by Global Candlelight Action
Canada
Civil Zoom rally, on August 24, 5 pm
Organized by  civil society in Canada
Australia
Melbourne, Aug 26th (Sat), 5 pm @ Korea Society of Victoria
Organized by Global Candlelight Action
Korea
Seoul, Aug 23rd, 7pm @ Japanese Embassy
Seoul, Aug 24th, 7pm @ Japanese Embassy
Seoul, Aug 26th, 6pm @ Korea Press Center
17 local cities nationwide in Korea hold a press conference and rallies from Aug 22nd~31st. Organized by Korean civil society alliances / Korean Peoples' Action to Stop Dumping of Fukushima Daiichi Radioactive Water(KPA-SDFDRW)