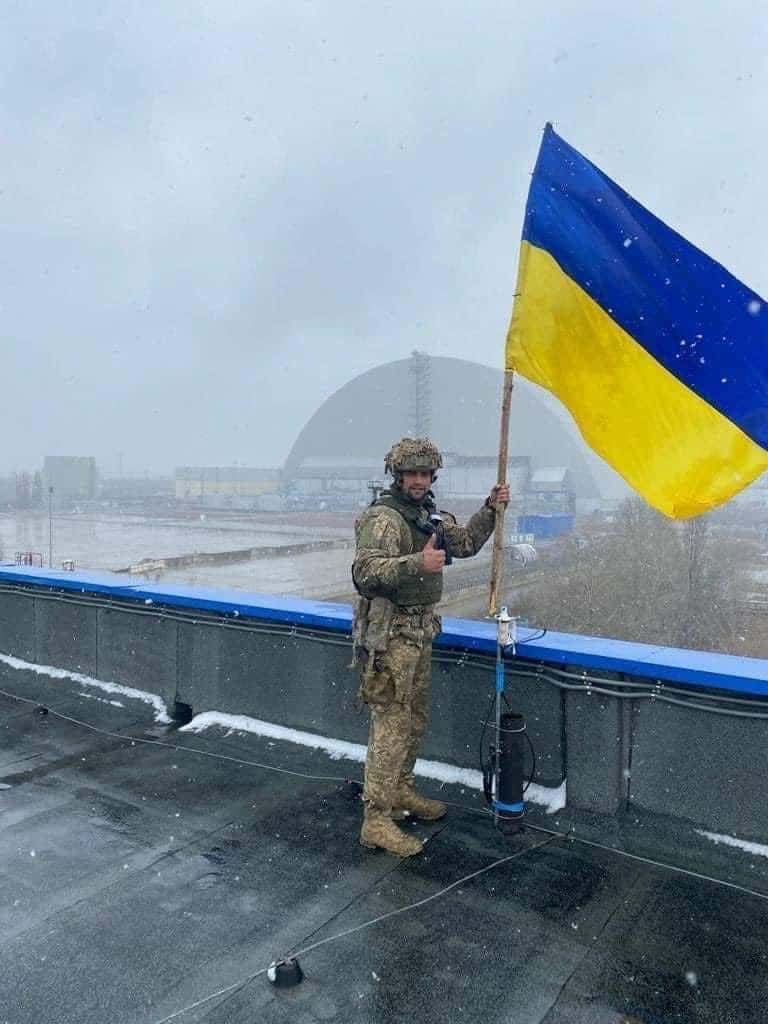 Nuclear Ukraine, Month 2: Chernobyl evacuated by Radioactive Russian troops who are sickening, perhaps dying, from radiation exposure. FULL CHERNOBYL UPDATE on contamination risks.
BREAKING: DRONE FOOTAGE OF RUSSIAN TRENCHES AT CHERNOBYL AND PROXMITY TO THE CONTAINMENT BUILDING OVER THE HIGHLY RADIOACTIVE RUINS:
Go to: Facebook: https://www.facebook.com/100002022159635/videos/742329896935558
Working to get a viewable link here. Stay tuned!
This Week's Featured Interview:
Tim Deere-Jones is a UK-based marine biologist with priority focus on hydrocarbons, marine radioactivity, and hazards associated with Nuclear Submarine deployment. Tim's been a guest on Nuclear Hotseat several times (SEE: Featured Nuclear Hotseat Guests feature below). Since the start of Russia's invasion of Ukraine, he's been a steady source of nuclear information that has not yet made its way to U.S. media. So here, we take advantage of his expertise to construct a sequence of what's been happening in Chernobyl since February 24… and why, even though Russia has now retreated, the dangers from the occupation of the site are far from over. I spoke with Tim Deere-Jones on Monday, April 4, 2022.
LINK to Tim Deere-Jones Facebook Page.
Numnutz of the Week (for Outstanding Nuclear boneheadedness):
Would you trust AI and robots to decommission your radioactive nuclear site? I mean, the so-called "experts" claim that it's "faster" and "cheaper" than relying on humans… but "fast" and "cheap" are two words you never want used in connection with any kind of nuclear anything!
Links: