"Atoms Next Door" Symposium
on the St. Louis Nuclear Nightmare:
A Full-Length Nuclear Hotseat SPECIAL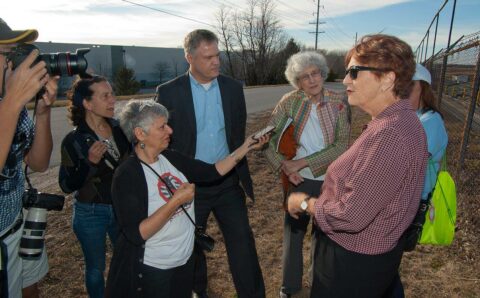 Dr. Helen Caldicott (R) interviewed by Libbe HaLevy (L) on-site at the Bridgeton Landfill in North St. Louis.  Behind them:  (L-R) – Mali Martha Lightfoot, Byron DeLear, Kay Drey

In North St. Louis, World War II era nuclear weapons waste was dumped
into illegal landfills; improperly transported; and the people who lived literally next door were never warned about this invisible nightmare. 
This is the story of what this means right now.
A full-length NUCLEAR HOTSEAT SPECIAL report on the Atoms Next Door symposium on the St. Louis Nuclear Nightmare – World War II-era highly radioactive weapons manufacturing waste illegally buried in a flood plain of the Missouri River. It has been invisibly poisoning residents for over 40 years, resulting in cancer clusters, brain tumors in children, autoimmune diseases and  more. St. Louis Community College in Wildwood sponsored the event. Dr. Helen Caldicott flew in from Australia to be keynote speaker; Bob Alvarez; nuclear workers advocate Denise Brock; and revered Missouri environmentalist Kay Drey addressed an overflow audience of more than 300 people and livestream viewers from around the world, including Nuclear Hotseat listeners from Wales, Ireland, France, and New Zealand.
FEATURED THIS WEEK: 
A van tour through the nuclear "hot spots" of North St. Louis, with:
Dr. Helen Caldicott
Kay Drey
Byron DeLear
Dawn Chapman
Karen Nickel
Listen to the conversations as a donated Teamsters van filled with anti-nuclear activists tours Laddy Avenue, the Airport site, Coldwater Creek, St. Cyn Park, the Bridgeton Landfill and West Lake Landfill.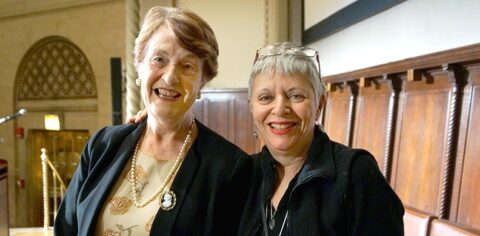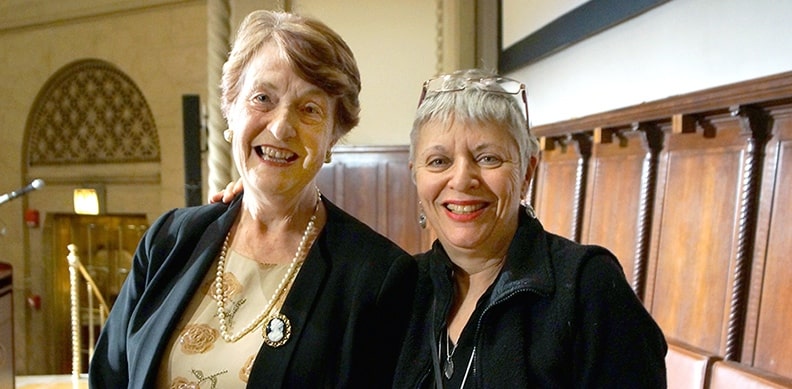 Dr. Helen Caldicott (l) with Nuclear Hotseat producer/host Libbe HaLevy
FEATURED INTERVIEWS WITH:
Pre- and Post-Symposium talks with audience members to get their take on their knowledge, what drew them to the event, and their feelings once it ended.
Link to Livestream of Entire "Atoms Next Door" Symposium:   https://youtu.be/rLlFRe197uQ