International Activism! 2022 Nuclear Free Future Awards Laureates Honored + 2023 Winners Announced!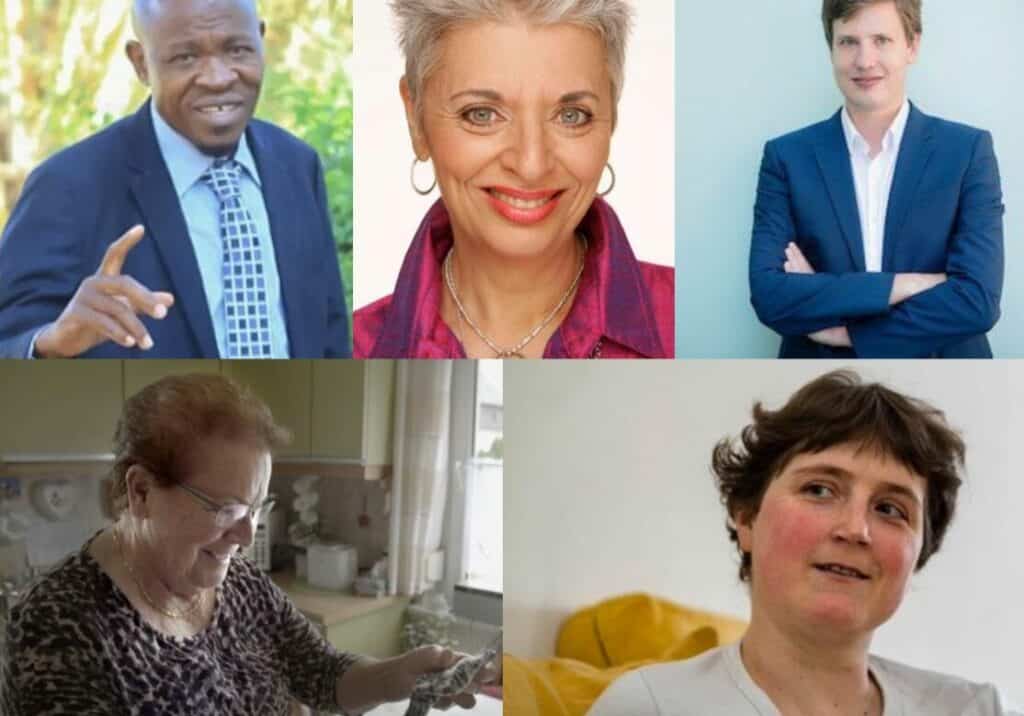 2022 Nuclear Free Future Award Laureates (top, L-R) – Anthony Lyamunda, Libbe HaLevy, Makle Gottsch (Keystone photo on landing page taken from screenshot of awards event)
This Week's Featured Interviews:
The Nuclear Free Future Foundation educates people about the dangers of using nuclear technology for civilian and military purposes. A highlight of their work is The Nuclear Free Future Award, which honors people around the world who are working for a nuclear-free future. Until 2018, the award ceremonies took place in various locations in Europe, North America, Africa and Asia, since the Covid pandemic as an online event. The 2022 winners were highlighted in a Zoom Awards ceremony on Friday, October 13, 2023, and here we present excerpts from that international call.
Anthony Lyamunda has worked tirelessly to prevent uranium mining in his native Tanzania. His organization, Civil Education is the Solution for Poverty and Environmental Management (CESOPE) empowers local people with an understanding of the political process and their own rights and has led the way in opposition to uranium mining.

Malte Göttsche is a junior professor and researcher in physics dealing with new verifications possibilities in nuclear arms control. His group delivers rarely found expertise and resources to foster control and verification among nuclear weapons states. He heads the research group "Verification and Nuclear Disarmament" in Aachen, Germany.

Libbe HaLevy launched her international podcast, Nuclear Hotseat, in 2011 after the Fukushima nuclear disaster in Japan. But her first encounter with nuclear power was in 1979 when she was one mile away from the Three Mile Island nuclear power plant as it went into partial meltdown. In 2024 she will serve as the US ambassador for the International Uranium Film Festival.
Numnutz of the Week (for Outstanding Nuclear Boneheadedness):
A high level, international nuclear summit co-sponsored by the presumed-impartial-but-biased-pro-nuclear-in-its charter International Atomic Energy Agency (IAEA)?!?!???– Their big press release DOESN'T HAVE EVEN ONE MENTION OF THE "R"-WORD – RADIATION/RADIOACTIVITY! Why does anyone trust the IAEA to be an impartial judge of circumstances in Japan over the dump of radioactive tritium-contaminated water from Fukushima into the Pacific???
Links:
CITIZENS RESISTANCE AT FERMI 2 – Link to petition to prevent the release of irradiated thermally heated water into Lake Erie. Includes a document explaining exactly what this case is about and why you need to sign it.
REPORT on The 2023 Nuclear Free Asia Forum in South Korea by Pinar Demircan