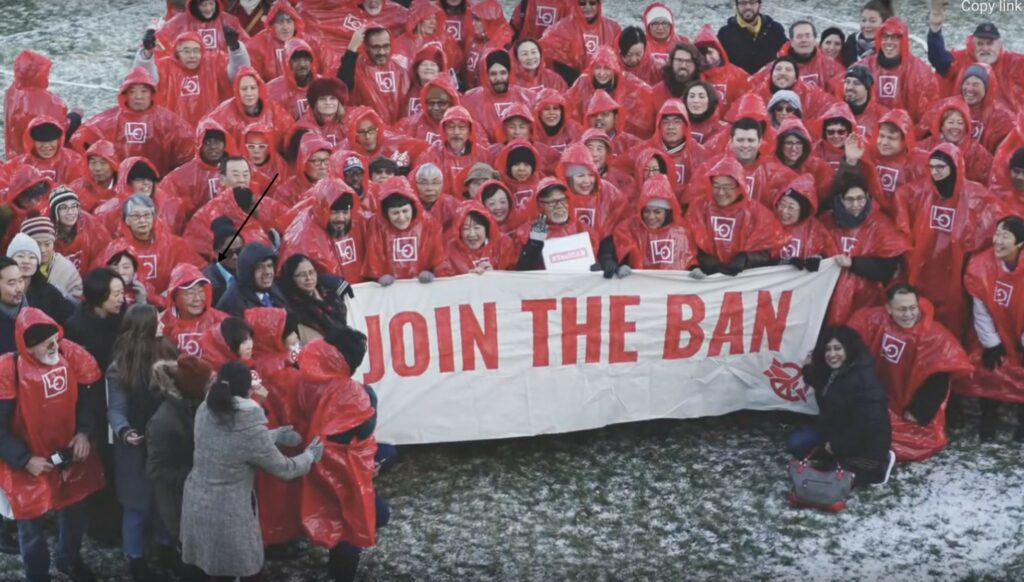 This Week's Special Feature:
New Mexico Nuclear Activists – On August 8, as part of the commemoration of the atomic bomb being dropped by the United States on Hiroshima and Nagasaki, the Taos Environmental Film Festival produced an important panel discussion. Anti-nuclear and peace activists shared their views on the problems and possible solutions for nuclear dangers at two New Mexico sites:
the Los Alamos National Laboratory (LANL) – which is being tasked by the government with producing 30 plutonium pits a year for mega-bombs we do not need
and the Waste Isolation Pilot Plant (WIPP) – which is already storing low- and mid-level radioactive nuclear waste, but is being proposed for expansion far beyond its intended storage capacity and its use-by date of 2025.
Six activists offer strong perspectives and some practical suggestions that anyone, whether you're fighting nukes in New Mexico or your own back yard, can use to up the amps, attract members, and put pressure on politicians to get these potential disasters under control.
The participating activists are:
Joni Arends – She serves as the Executive Director of Concerned Citizens for Nuclear Safety (CCNS), which she co-founded in 1988 to address community concerns about the proposed transportation of radioactive, toxic and hazardous waste from Los Alamos National Laboratory (LANL).
Scott Kovac is Operations and Research Director of Nuclear Watch New Mexico. NWNM, along with other watchdog groups, recently filed a lawsuit against the US government over its expanded production of plutonium cores for the U.S. nuclear weapons "modernization" plans.
Erich Kuerschner is a noted Taos Peace Activist whom writes important editorials on behalf of peace and the abolition of nuclear weapons.
Ken Mayers founded Veterans for Peace Santa Fe in 2002. In 2012, he was named a Santa Fe Living Treasure. Since he resigned his commission as a U.S. Marine Corp Captain in 1966 he has worked as a peace activist. Ken has promoted a variety of causes, including a freeze and cutback of worldwide nuclear weapons. As a global peace promoter, Ken has been active overseas. His professional life focuses on administration, consulting, communications systems and helping large organizations function better.
Bud Ryan (Modertor) is a Peace & Justice Activist & made an antinuclear documentary with Stuart Overbey called The Forgotten Bomb which won Best Documentary from the Irvine International Film Festival in California and is a featured film at The August Peace Pilgrimage.
Serit Kotowski is a Taos Artist. She is the founder of the Embudo Valley Environmental Monitoring Group, based in Dixon. EVEMG organized following the May 2000 Cerro Grande fire. EVEMG collected air samples every two weeks for years to protect the community from LANL emissions. She is well informed about emergency response at LANL, as well as using her art to express concerns about nuclear weapons.
Our thanks to the Taos Environmental Film Festival and Jean Stevens for putting the Festival and this panel together.
Audio of this panel discussion was produced by Robin Collier of Taos radio station KCEI and is provided for our use. KCEI is a long time supporter of Nuclear Hotseat and carries the show every week. Our gratitude for your support.

Numnutz of the Week (for Outstanding Nuclear Boneheadedness):
It's Evil Numnutz time when it turns out that the 20-year Afghan war was really just a full-employment business strategy for weapons-producing companies.
LINKS:
Libbe HaLevy 
00:00:01
The anti-nuclear movement. How does one become involved in fighting against nuclear issues in the first place? Does it really require a personal experience of nuclear dangers and terrors in order to move a person into action? What does it take to grow that movement against nuclear? It's a hard set of questions, but then you hear a woman who cares so much about the environment that she organizes, the annual Taos environmental film festival, and Jean Stephens introduces a panel of activists who are fighting against nuclear by telling you
speaker 1
00:00:39
We're now going into a new cold war. And unfortunately it's happening 45 miles up wind from towels. We are downwinders and it is very important that everyone realize the danger that we all face in case there was a meltdown of some sort or an accident.
Libbe HaLevy 
00:00:57
Well, if you need a personal involvement and experience with nuclear issues to kickstart your activism, and you suddenly discovered that there you are in New Mexico, only 45 miles downwind of what could easily be the site of a life-changing nuclear incident or accident or disaster. Then you two just might find the focus, energy and anger to fight back in an effort to get out of that awful seat that we all share
Announcer
00:01:31
Clear hot seat. What are those people thinking? Nuclear hot seat. What have those boys been? Braking, nuclear hot. See the Ms. Sinking our time to act is shrinking, but the visceral linking nuclear Hotsy, it's the bomb.
Libbe HaLevy 
00:02:02
Welcome to nuclear. Hotseat the weekly international news magazine, keeping you up to date on all things nuclear from a different perspective. My name is Leiby Halevi. I am the producer and host as well as the survivor of the nuclear accident at three mile island from just one mile away. So I know what can happen when those nuclear so-called experts get it wrong. This week, we celebrate the work of the Taos environmental film festival, which put on the Taos August peace pilgrimage on August 8th, 2021. That was to commemorate the 76th anniversary of the United States dropping the atomic bomb on Hiroshima and Nagasaki included in the event was a panel discussion where anti-nuclear and peace activists shared their views on the problems and possible solutions for nuclear dangers at two New Mexico sites, the Los Alamos national laboratory, which is being tasked by the government with producing 30 plutonium pits a year for mega bombs.
Libbe HaLevy 
00:03:08
We do not need, and the waste isolation pilot plant, which is already storing low and mid-level radioactive nuclear fuel, but as being proposed for expansion beyond its intended storage capacity, and it's used by shutdown date of 2025, you'll hear from six activists with six strong perspectives and a lot to say, including practical suggestions that anyone, whether you're fighting nukes in New Mexico or your own backyard can use to up the amps attract members and put pressure on politicians to get these potential disasters under control. We will also have nuclear news from around the world numb that's of the week for outstanding nuclear bone headedness, and more honest nuclear information than could be heard over the noise of the airplanes leading Kabul airport, all that coming up in just a few moments today is Tuesday, August 17th, 2021. And here is this week's nuclear news from a different perspective, starting here in the U S where the nuclear regulatory commission slapped the risk of new Hampshire's Seabrook station nuclear plant saying that the staff did not adequately account for future progress of, of alkali silica reaction or ASR in their prompt, operability determination for several Seabrook structures.
Libbe HaLevy 
00:04:41
The 30 year old atomic reactor has concrete infected by ASR and irreversible type of concrete degradation caused by water reacting with the concrete. It has been called concrete cancer. So it's not just people who can get cancer from nukes. Nukes can give it to themselves. The NRC imposed for new license conditions that direct next era, the owner of Seabrook to conduct much more frequent and stringent monitoring and engineering evaluations. This ruling was in response to a suit that was filed. A legal challenge brought by C 10 research and education foundation and its executive director. Natalie healed treat, who was interviewed on this issue for nuclear hot seat. Number 4 83 of September 23rd, 2020 at issue was the fact that three structures at Seabrook had widening cracks that exceeded their design limits. And the fourth one had cracks that were approaching the limits. And now for some evil numnuts, that goes way beyond nuclear bone headedness
Libbe HaLevy 
00:05:59
As that old song goes,
Natalie
00:06:01
Wor good God. Y'all what the heck it good for? Absolutely. No,
Libbe HaLevy 
00:06:08
Unless you're a weapons maker, in which case, Yazoo break out the champagne, the Washington DC based advocacy group, public citizen sent out a tweet last week saying entrenching us forces in Afghanistan was the military industrial complex has business plan for 20 plus years. The group added Hawks and defense contractors. Co-opted the needs of the Afghan people in order to line their own pockets. Never has it been more important to end war profiteering in today's tweet, public citizen highlighted returns on defense stocks over the past 20 years as calculated in a jaw-dropping analysis by the intercept and stated the military industrial complex got exactly what it wanted out of the war. Focusing on the five biggest defense contractors, Boeing Raytheon, Lockheed Martin, Northrop Grumman, and general dynamics. It was calculated that a $10,000 investment in stock evenly split across those five companies on the day in 2001, that then president George W. Bush signed the authorization preceding the U S invasion that $10,000 would be worth $97,295 this week put a different way.
Libbe HaLevy 
00:07:31
Defense stocks outperformed the stock market overall by 58% during the Afghan war. This may be the very definition of blood money. The intercepts John Schwartz, who examined the returns on these stocks and came up with these numbers, said that the number suggests that it is incorrect, that the Taliban's immediate takeover of Afghanistan upon the U S is departure means that the Afghanistan war was a failure on the contrary, from the perspective of some of the most powerful people in the U S it may have been an extraordinary success. And that's why warmongers weapons manufacturers and those who support them with your investment dollars. You are this week's no
Libbe HaLevy 
00:08:24
That was evil, no nuts. And if you want to know a good way to fight back against that, listen to our 92nd PSA from Susie Snyder of don't bank on the bomb is going to be in the activist shoutout section at the end of the program, over to Japan, where we learn once again, that smoking is bad for you, especially when you're a nuclear power plant. The company that operates the Homolka nuclear power plant in Shizuoka prefect, Southwest of Tokyo confirmed on Tuesday, August 17, the presence of smoke in a building that houses a turbine of one of the reactors. This was noted after fire alarms went off. This was in addition to a report that last Thursday, August 12th, the plant reported a fire in which smoke emanated from an electrical wire on the premises. The company Chubu electric power company has not reported any injuries or leakage of radioactive material at the plant and its surroundings at the moment, which implies that more may be revealed the Homolka nuclear power plant has been considered for years as one of the most dangerous atomic facilities in the world because of its location in an area where two major continental plates meet it suspended its operations in may of 2011, two months after the nuclear triple meltdown in the Fukushima nuclear facility was triggered by a massive earthquake and tsunami.
Libbe HaLevy 
00:09:57
Many citizen organizations have called for the permanent shutdown of the harmonica plant. The decision regarding its final closure remains in the air, along with all that smoke Japan's nuclear regulatory authority said that it will stop its evaluation of the number two unit and the surrogate nuclear power plant in Fukui prefecture. After discovering that its operator Japan, atomic power company tampered with key geological data related to a fault underneath the facility. This puts in doubt the restart of the reactor after a 10 year shutdown in February, 2020, Japan, atomic power had been found to every written data, analyzing a drilling survey conducted on an area below that surrogate complex premises. And most of the altar data involved geological data collected at points that are critical in determining whether the fault running underneath the reactor is active or not. We'll have this week special feature in just a moment.
Libbe HaLevy 
01:10:59
But first, when I was just starting nuclear hot seat, I attended a Hollywood industry event and ran into some women producers I hadn't seen for several years. When I told them I was doing a weekly show on nuclear issues, they kind of sniffed the air is if a rank order had just made itself known and asked, is there even enough nuclear information to fill an hour long program every week to which I can only respond? Is there ever a week without a lot of nuclear somethings to grab our attention, stoke our fears, motivate our activism, fires, floods, human error, the decay of aging technology, or just terrorists gaining control of a country and the possibly the means to steal themselves some radioactive goodies from the country. Next door nuclear is a mess. One that mainstream media tends to avoid as too difficult to story to tell, to not sexy enough, to grab a viewer's limited attention span in 30 seconds or less.
Libbe HaLevy 
01:12:05
And that is why nuclear hot seat is here to help, you know, what's going on in the nuclear world and what you can do about it at nuclear hotseat, we're dedicated to giving you the nuclear stories you can't find in mainstream media. And we provide vetted facts with context and continuity. So you get the full picture, but in order to continue to do our work, we need your help. And that's why the time would be right now to support us with a donation, go to nuclear, hot seat.com, click on the big red donate button and help with a donation of any size by dollars a month. Same as a cup of coffee, buy us a cup of coffee every month. I promise it. Won't go to caffeine, please. If you value nuclear hot seat, do what you can now and know that however much you can help you have my gratitude.
Libbe HaLevy 
01:12:57
Here's this week special feature New Mexico is pretty much ground zero. When it comes to nuclear dangers and potential atrocities. That's where Los Alamos was invented as an isolated home for scientists trying to create and build the world's first atomic bomb, which they did. And then they exploded the first one in New Mexico on July 16th, 1945, the Los Alamos national laboratory known by its acronym. Lanel has been now tasked with building 30 plutonium pits a year to create 30 cores for more nuclear bombs, any one of them, more than 500 times the destructive power of the Hiroshima bomb, then there's the waste isolation, pilot plant, or whip. It couldn't be an official government site without an acronym. Could it whip is supposed to request your loan and mid-level transuranic waste meaning materials that have become radioactively contaminated through nuclear manufacturing and handling of the materials. But now even as it's supposed to be shut down within four years, whip is being proposed for not only expansion, but an extension to operate for another 60 years with waste being shipped to it by truck and train from all over the nation so that all the nation's radioactive nuclear waste converges in New Mexico.
Libbe HaLevy 
01:14:27
As you might imagine, there are citizens in New Mexico who are really upset about these developments and have been working for years to stop them. Six of them were brought together on August 8th, 2021 to speak on a panel at the annual Taos environmental film festival. The panel featured six knockout activists from a range of, and was recorded by Robin Collier of KCI radio in Taos for broadcast. Casey EEI is one of the earliest and most robust supporters of nuclear. Hotseat carrying the show every week. And we are pleased to be able to reciprocate by making excerpts of their program available to you. The moderator for the panel is bud Ryan. He is a peace and justice activist and made an anti-nuclear documentary with Stewart Overbey called the forgotten bomb. This film won best documentary from the Irvine international film festival in California, and is a feature film at the August peace pilgrimage in Taos, but begins with a question to the panel and the answers start off with Joanie errands. Joanie has been a guest many times on nuclear hot seat for her work as the executive director of concerned citizens for nuclear safety or CC N S this is a group she co-founded in 1988 to address community concerns about what was then the proposed transport of radioactive toxic and hazardous waste from Los Alamos national laboratory. First, bud, then Joanie,
Bud
01:16:09
What brought you to this point about nukes? What was the spark that got you involved for myself? I'm from New York city. I attended the million person March in central park when Reagan was president, but after that happened, it was out of my consciousness for the most part. It wasn't until I went to Hiroshima and got to go to the peace museum in 1991. And that changed my life. So Joni, what got you?
Joanie
01:16:42
So this is a true confession. Before I moved to New Mexico, I was a registered Republican living in San Francisco. When I moved here in 1986 on March 24th, 1988, I attended a department of energy and New Mexico environment department, and I'll call them they and med. They were going to talk about the proposed transportation of nuclear waste from Lanel to the then unopened waste isolation, pilot plant. The meeting was held at the old Sweeney center, downtown Santa Fe. And the DOE officials said, trust us, everything's going to be okay, but they couldn't even get the slide projector to work properly. And then the PR person from the environment department stood up and he stood like Nixon. When Nixon said, I'm not a crook and said, trust us, everything's going to be okay. And then Don Hancock from Southwest research and information center in Albuquerque said, don't believe a word heard tonight.
Joanie
01:17:51
And he went through point by point about all the problems with not only the WIP site itself, but also the transportation issues. So a few nights later, I got together with my friend, Tom O'Dowd in Santa Fe. And because we were both St John's students, we asked the question, what would Socrates do? And we agreed that he would create a dialogue. So Tom and I made signs that said whip route, and it had the nuclear symbol on it. Our plan was to put the signs on St. Francis drive to create the dialogue. And we went to see Mr. Martinez, who sold chili and Latinas on the corner of St. Francis and Camino Sierra Vista. And we went up to him and we said, do you know about whip? And he said, yes, it's bad for my children, my grandchildren and my great-grandchildren. And we said, we have a sign. Could we put it up on your property? And he said, I'll go get my hammer. And so after that experience, it was like, oh my goodness, there's so much community support for this. And that's how I got started.
Libbe HaLevy 
01:19:01
Next. We hear from Sarat Kotowski, she is a Taos artist and many other things, as well as founder of the valley environmental monitoring group, based in Dixon, New Mexico, the group organized following the May, 2000 Cerro Grande day, fire it collect air samples every two weeks and has done so for years to protect the community from Lanel admissions. She is well-informed about emergency response Atlanta, as well as using her art to express concerns about nuclear weapons here. She discusses how she got involved in nuclear issues.
Sarat Kotowski
01:19:40
I don't really want to go way back. I mean, I grew up in a military family and you know, that pretty much sets the stage for a lot of rebellion. You know, when you hit about 11 or 12, and so rebellious teenager father that was in Vietnam, dating Vietnam veterans and understanding what was going on, you know, with the peace movement, just being on the fringes, mostly of any kind of activism. My big training started in 2000 after the settled, the Sunday fire, I was living in a place in real and medio and out of my bedroom window, where actually first we were sitting outside and saw the giant cauliflower of smoke coming off of Lanel. And then at night, for many, many nights, I could see the transformer towers exploding and the trees exploding on the horizon. And it was really pretty horrifying knowing what was up there.
Sarat Kotowski
02:20:50
And at the time I was also working for a woman who had environmental illness and had a lot of anxiety besides having to deal with her health issues. And I was taking care of animals at the rodeo grounds, the horses and the dogs and the cats. And that's where I started. And then Johnny came up to Dixon and did a presentation. And after the presentation about the set of grounding fire, I came up to her and I said, well, what can I do? And it was really snowballing and very eyeopening and training and so many things. That's how I got started.
Libbe HaLevy 
02:21:33
Sarah Kotowski next came Ken mayors. He founded veterans for peace Santa Fe in 2000 to two, in 2012, he was named a Santa Fe living treasure. Since he resigned his commission as a us Marine Corps captain in 1966, Ken has worked as a peace activist. He has promoted a variety of causes, including a freeze and cut back of worldwide nuclear weapons. As a global peace promoter. Ken has been active overseas. His professional life focuses on administration consulting, communication systems and helping large organizations function better. So when it comes to nukes, he's got a lot to say.
Ken Mayors
02:22:20
I grew up during world war II. My dad was in the Marine Corp. Ironically, he was in the Marshall Islands when the bomb went off and he was very thankful for it because at the time, of course, the word was that this was going to prevent the invasion of the whole blanche, Japan and abelian death. Ironically, the very first newspaper headline that says a bomb. And I said, well, what's that about? Well, quickly found out about what that was about in spite of the fact that my dad will be coming home. I said, this is a pretty horrible thing, but I grew up drinking the Kool-Aid that all Americans grow up with. My dad was called back into service for Korea. He was a gun home Marine. I drank Marine Corps Kool-Aid as well as the standard us school. And so I was very proud when I won a scholarship Princeton and took a commission in the Marine Corps.
Ken Mayors
02:23:22
I entered the Marine Corps as a gung ho America as a great force for good in the world. And I spent eight and a half years on active duty as a Marine Corps officer, while the Marine Corps steadily showed me what America really does. So I resigned my commission and started by a lifelong avocation as a peace and justice activist, returning to the Cal university of California at Berkeley, they get a doctorate in political science, but the nuclear focus became clearer in 1983, a group of high-powered business executives and professionals in the San Francisco bay area started a movement called beyond war. And their intention was to impact the conversation around the presidential primaries in 1984. So they set out 11 teams that different parts of the United States, where there were early primaries. And one of the teams came to Vermont where we were living at the time. And a team came down to Bennington, Vermont to give us an orientation to a world beyond war. And their immediate goal was to get a group in Bennington to start giving these orientations on a weekly basis. And the orientation was a three-part series. And the first orientation was using Helen Caldicott bill about nuclear war and my late wife. And I gave that orientation about 10 times a year for the next three years. And that was really my start and at the nuclear activist,
Libbe HaLevy 
02:25:17
Ken Myers, Scott Kovak is operations and research director for nuclear watch New Mexico. This group, along with other watchdog groups recently filed a lawsuit against the west government over its expanded production of plutonium cores for the U S nuclear weapons modernization plans. His explanation of how he got involved in nuclear issues is to the point
Scott Kovak
02:25:43
Early two thousands. I've raised my family, the kids were out of the house. I had some spare time that I didn't have before. And I ended up one day helping to put address labels on a newsletter for nuclear watch, New Mexico, and I never left. That's how I got involved.
Libbe HaLevy 
02:26:03
Scott Kovak of nuclear watch New Mexico also on the panel was Eric. Kershner a noted Taos peace activist who writes important editorials on behalf of peace and the abolition of nuclear weapons. One of the big questions under discussion at this panel was what is the biggest problem at Lanel Joni? And Sarah had kicked off the answers followed by the men. I think,
Joanie
02:26:31
I think they're growing attempts to further colonize Northern New Mexico for their benefit is the biggest threat. At this point in time, besides the plans to pit production, I do want to say that as a community, we stop three big weapons, nuclear weapons projects during Bush to the R R w the reliable replacement warhead, the, our nap, the robust nuclear earth penetrator and the modern PIP facility, which we called the bomb Plex. We were able to defeat with colleagues regionally and nationally and internationally to defeat those projects. But the impotence was really in Northern New Mexico to stop those efforts. And we need to re-engage ourselves to stop these plans to further colonized Northern New Mexico.
Sarat Kotowski
02:27:30
There's lots of problems. Expanded pit production is huge because we're talking about producing pits more than Rocky flats produced. What a contaminating, absolutely thoroughly environmental contaminations and contamination of humans issues are how we collected soil samples, water samples, produce samples. And we were a little tiny organization. And no matter what we sampled, we always found radionuclides associated with nuclear weapons, production cesium, 1 37 S strontium 90 plutonium, 2 38 to 39. It was all there besides the whole array of heavy metals and how could they collect samples? And they never found anything that was above regional levels. So it's the way that they whitewash everything. They water it down, just like a good patriarch. They pat you on the head and tell you to go away and say, oh, this is just how it is. And don't bother me anymore. Don't ask any more questions. And so I think as Joanie said, it's the culture. It's the, it's the patriarchy community involvement, big issue
Bud
02:28:53
For me, it's the smiley face that Lana puts on everything that there's nothing wrong, really going on up there. We're smart enough. And we've got your best interests at heart. So don't worry.
Scott Kovak
02:29:07
They think that you're gumming up and don't understand the economics enough that you can confuse the dollars going into Los Alamos is somehow translating into benefits. Although basically the lie of false precision, you know, you throw so many numbers and datas and experts and everything at somebody that there's no effective opposition, but as Joanie said, the danger is as they're stupefying us, we're going to eventually be ended up with a pile of trash and nobody's going to help us clean it up and pay for, and they're just going to say suckers, they can't get rid of the ring. I'm a nuclear weapons are the vehicle for world domination. As far as I'm concerned,
Ken Mayors
02:29:55
The biggest challenge is overcoming the lies. You know, that we are continually fed about the need for what goes on up there in the first place to just constantly get the truth out as these folks do.
Scott Kovak
03:30:12
I been lately, I've been looking at Los Alamos laboratory as a dirty bomb. That's exploding in slow motion because it's a laboratory. They disposed of basically every type of contaminant that you solvent. They do radionuclides, and they've been letting it go, you know, releasing it into the environment for 75 years. Now that's a main problem. The other problem is the money. The money is very attractive. People do and say things to continue to keep their jobs. Currently. It's the supposed that need for pit production Atlantel and it's Savannah Riverside. And in South Carolina, both of these sites are being proposed to produce 80 pits, plutonium pits, which are the cores of nuclear weapons. They're planning on 50 at South Carolina and 30 at Los Alamos. And, you know, they've been allowed to do 20 the last time they did any that they produced 11 one year back in 2012 and haven't produced any. And so it kind of shows that we don't really need them. I mean, we physically, we didn't make any for 10 years. You know, we made 30 for a few years in the 2010s and 2011 and 2012, we made a total of 29 or 30 and it just goes to show how much we don't need them, how much it's all about money and why, you know, Los Alamos should stop making plutonium pits.
Libbe HaLevy 
03:31:48
Then moderator, bud Ryan got into the nitty-gritty and the discussion took off.
Bud
03:31:55
What can we do to wake the public up? Look, everybody on this stage at one time or another, or all the time is working to get more of you people involved and create a groundswell. I said that I was there for the million person event in New York city. And it kind of melted after that to an extent. So what can we do to re-engage the public Joni?
Joanie
03:32:27
I would encourage folks that it's time we need to stop web expansion. DOE is planning to double the size of web, and they're in a very incremental way to avoid having to show us the full picture of what they have planned. And so I'll say that. And number two is that we have a new tool on January 22nd. The treaty on the prohibition of nuclear weapons went forward and 50 countries ratified, signed and ratified the treaty. So it's ineffective and it needs to be something that we're talking about is how are we investing? You know, there's been a billion dollars extra that is in Lamaze budget for nuclear weapons in the last two years. So there's $2 billion on the table right now. And we need to stop that money by saying, if we have $2 billion, we need Prague ban in Northern New Mexico. We need help with education, healthcare, all of these roads, the whole thing.
Joanie
03:33:36
And we don't want you to spend that money on pet production. We want that money to be available for the community that has suffered since 1943, with the irresponsible handling of these materials that Scott described and Sherry described that are throughout Northern New Mexico. So thank you for signing onto the stop forever whip. And I'm just going to say one more thing. In my view, the department of energy is holding new Mexicans hostage with this whole thing that they need to expand PIP production, but they also need to expand whip. And the important thing is, is that when I started back in the day, whip was supposed to close 25 years after it opened. And that year is 2024. And they're trying to keep whip open till 2080. Thanks, Jeremy,
Sarat Kotowski
03:34:40
What we can do is we have to have more community outreach. People have to get educated about what the cost is, the human cost, the environmental cost. I'm really happy to see all of you people here, but next time you come to one of these events, bring somebody else. You know, you have to spread the word. If you're not spreading the word, it's not getting out. Use your social media, the new generation of our congressional delegation. They got elected through social media and you know what don't say, I'm too old to do that because you're not too old. I can do it. Anybody else can do it. You know, don't argue with people about nuclear weapons. What you have to do is present them with facts, details. Did you know that to make 150 tons of weapons grade plutonium, you have to enrich 10,000 tons of uranium.
Sarat Kotowski
03:35:51
What are you going to do with all that tonnage of depleted uranium in the processing? There are so many questions you can ask. Did you know, the first nuclear weapon was exploded in the Tularosa basin and that people continue to suffer from that. Did you know that Lanel is crap at emergency response? They don't know what they're doing and your emergency managers in the county, they aren't participating participation, community outreach. This is the only way that we're going to get anything done. And finally, Joni's petitions. CCNs look at our websites, look at Scott's website, look at the websites. They're going to give you a lot of information. These people are experts at what they do.
Scott Kovak
03:36:42
Yeah. I concur with everything that said so far. I am aware that as a great deal of harm, that comes from the production of the bomb in terms of medical, both in the mining and the transportation and the manufacturer. And so the inability to somehow engage the community and an honest discussion, because it basically comes down one pit cost about $50 million in this day and age of climate change, school issues, housing issues, food issues, and so on to allow greedy people to use the atomic bomb is a big cash cow. And to hold the rest of us hostage, when there's so many better uses that money, we have to engage in that conversation. And some of our commissioners are, I think at the county level, we have a majority of politicians that understand that. And anyway, I'll stop there, but I just do want to put in a plug for new quartz. If you go to Pitt production and modernization, nuke, watts.org, very succinct, I work more closely probably with the Los Alamos study group. I've got to say that's for people that want to do a deep, deep, deep dive in is Sherry said, that's not really necessary. I think you'll get all that you need from nuke watson.org.
Ken Mayors
03:38:10
Thanks Tim. I wonder how many new Yorker cartoons that have been over the years that feature a bedraggled looking person on a street corner, holding a sign that says the end is near well folks. The end is near in two ways. I mean, we are facing two existential crises. One, obviously the global climate change crisis and the other is the insanity crisis of continuing to build these weapons that can't be used and sucking up all our resources that need to go to places where we can make a positive difference. And we simply have to wake up the community and wake up our neighbors any way we can think of. And I'll say right now, the next time our congressional representatives come up for reelection. I'm going to be out there, charging them with betrayal of the American people, for continuing to support the ridiculous waste of money. That's only going to poison us and to create weapons that can't be used. And it's absolutely reprehensible.
Bud
03:39:29
Thanks, Kim, Scott,
Scott Kovak
03:39:31
I would just say support your local activists and there's several ways to do that. Sign petitions, send money, show up at meetings, bring your friends, you know, that's one level, give Joanie, or give me a call and ask, you know, is there some report because we spend a lot of time reading environmental reports and we can use some help. You know, that is the hardest part of my job is to translate the technical jargon from the department of energy, into something that, you know, what it means, what it means to the average person on the street. And that's what we try to do.
Bud
04:40:11
Thanks, Scott. And the
Joanie
04:40:13
Challenge is that there's a lie on every page.
Bud
04:40:16
So there's anti-nuclear activists from around the country that once a year go to Washington DC to lobby elected officials to stop this madness. I went one time with Stewart, the woman I made the film with Joanie was there. I think Scott was there that year. Jay was there and I would never go back again. I was so frustrated. There was a point where Bingaman I wanted to wring his neck. But my question to everybody up here on the panel is should we engage with our Congress people and our senators? And if you think we should, how should we engage with them? Because I've watched Joanie and Scott, you know, talk to these people and I see them nodding to them and then they support the labs 100%. So what do you think, Joanie? How do we engage politicians? Or should we,
Joanie
04:41:23
I think we have to get more of a grassroots effort going so that they can't dismiss us. I don't know. Pitchforks might work.
Sarat Kotowski
04:41:34
You have to engage them. And I don't know how you do that mean these elected officials for the most part are politicians and they're slippery and slimy. And it's really hard to have respect for them. But other than just masses of people, outpouring, I don't know how many postcards I've counted, how many postcards I've signed and you know what postcards are effective. When you hand somebody a stack of postcards, that's two feet tall. They can't ignore that. There's a lot of ways you can engage them. Besides issues. Issues are always good. And what do you call that bird dogging? You got a bird dog. These people, you go to the meetings where they're there and you, you lay out some information and then you force them to answer the question in a way where they sound really bad. If they agree with it, you got to shame them into it really. It's about all I can think of to do with a lot of them, right?
Bud
04:42:39
Too often, money is obviously the big thing with politicians and Lanel is giving them money or telling them there's jobs, blah, blah, blah. And they see if they're going to cut any program, it's going to lose them jobs and they won't get reelected. So we have to be there on the other side, showing them there are other voters who were concerned about this other stuff, Eric, what do you think?
Scott Kovak
04:43:10
I kind of wanted second, what Joni said to me, it's all grassroots. I mean, politicians follow. They don't lead, you know, and then till we have a large enough group to kind of put any real pressure on a politician, they're not going to listen to us. And because of the money that Lanel has and the way that the whole constitution is organized or whatever, I've even stopped voting at federal elections, I no longer vote for the president or Senator or representative because I think that it's so controlled by money. It's just a waste of time. I don't feel that way for the round house and for the local people. I mean, like right now we have a majority, I think on the Taos county commission that understands that I think Santa Fe city is getting close to the county is getting so much close. The town is still up in the air, but till we have the support of our local politicians, I don't think anything above and at our round house in Santa Fe, I don't think anyone in Washington. I mean, we just can't compete. I mean, to me, I don't see how that's productive.
Ken Mayors
04:44:26
Three of the bird dogging is as a way of educating, not the Congressman, not the Senator, but the other people in the room who may be susceptible to education. And similarly public demonstration outside of our elected official offices, get as many people as you can to go. And again, it's educate the public, not the Congressman. If we've got enough people in the public educated, that'll take care of the
Bud
04:44:54
Congressman. Thanks Kim, Scott.
Scott Kovak
04:44:57
We need to educate the politicians also. And that's kind of our new coaches job. And, and some of the, some of the activists job is to educate the politicians. We need to make our issues, political election campaign issues. So when you ask them about taxes or infrastructure, we need to ask them, you know, what is their stance on nuclear weapons production at Los Alamos? We need to, we need to get that out of our politicians and vote for them accordingly and let them know that we are doing that.
Bud
04:45:31
Thanks. Thanks Scott. So there have been a lot of positive outcomes that have happened recently in terms of nukes. I would say that the UN declaring them illegal is a huge thing. You know, when Scholtz and Kissinger and that group came out against nukes and said, we can't use these weapons, especially with Kissinger that blew me away. So are you positive? Are you optimistic or pessimistic about where we're headed with nukes?
Joanie
04:46:11
I'm really excited. There's a lot of young people that are involved in this effort around the world. And you can go to the international campaign on the abolition of nuclear weapons. So it's, I can w.org. And there's a lot of things going on around the world where young people are taking the lead to push for abolition of nuclear weapons, including the no first use campaign. And Ken can talk about that more. So I'm really excited. I think we're at a transition point where the teeter-totter is getting balanced out. And so we're waiting for more countries to sign onto the treaty and for more countries to make statements.
Bud
04:47:04
Thanks.
Sarat Kotowski
04:47:06
I can't say that I'm optimistic, but I'm also not pessimistic about it. I see that there's some hope and yes, the next generation, the younger generation is getting involved, which is really positive, still in the middle, on the teeter-totter, whether it's gonna flip one way or the other.
Bud
04:47:28
Thank you,
Scott Kovak
04:47:29
Eric. Yeah, I actually kind of optimistic. I think it was a Unitarian minister said the arc turns toward justice or something like that in the long run and with what's happening at the UN. And I think people are waking up and I think with climate change and COVID and homelessness and all the problems that we face pretty soon, people are gonna understand the big economic engine is supposed to be in Los Alamos. We've got 70 years of data and in Mexico's always at the bottom, at what point it's just like erections used to do this, you know, rather than produce good food. They tell you we are producing good food. And rather than producing good schools, they'd say you have good schools. Well, that's what we've come to. We're down at the bottom. And so many things. And I think just eventually people are going to wake up. I mean, Los Alamos is going to float on its own. I don't believe it has the capability of making 30 pits a year safely. So by that token, I think people will slowly wake up as I, and things will change for the better,
Ken Mayors
04:48:39
Neither optimistic nor pessimistic I'm engaged. You know, it appears that in many ways, the world's going to hell in a hand basket. It's a little less depressing if you're engaged and trying to do something about it. So I encourage everybody to get engaged and veterans for peace. We have a nuclear abolition working group that has a seven point statement of purpose that begins with no first use putting pressure on president state department to declare a policy of no first use and making that policy real by deactivating our missile, our ICBM's that can only be used in a first use. And it moves on from there taking all the weapons off of air trigger alert, storing the war had separately from the missiles to gain time, because they're going in exactly the wrong direction to get hypersonic missiles and so forth. So nuclear abolition, I think there's getting more interest in it. The question is, do we have enough time? The literally have enough time for enough people getting engaged?
Scott Kovak
04:49:57
Thanks. I still think there is time to change things. And I believe that we have not passed the point where, you know, it's futile. I think that, you know, there is time, there is hope to keep at it, but it's going to take a lot of work and it's probably gonna take as much work as we've done. And it's going to seem like, you know, we're doing the same thing 10 years later that we did 10 years ago, 20 years ago, but you know, it all works together. And I think that, you know, it's going to take the community and it's going to take us all to flex our political muscle. Joni, do you have something want to add?
Joanie
05:50:38
So we need to be asking our politicians. What's the transition plan. What's the plan for transition of Lanel from nuclear weapons to something else. What's the plan. Everybody say it in unison. What's
Scott Kovak
05:51:00
Well, thank you everybody for being here and thank the panelists for all the work you do to rid the world of these awful weapons. Thank you
Libbe HaLevy 
05:51:10
To which I add my thanks on behalf of myself and the listeners of nuclear hot seat to the activists, Joanie errands, Scott Kovac, Eric Kershner, Ken Meyers, Sarah and moderator, bud Ryan for participating in the August 8th panel discussion of the annual Taos environmental film festival, additional and essential, thanks to Jean Stephens and the talus environmental film festival poor putting on this event and to Robin Collier of KCI radio in house for producing this audio for her station and by allowing nuclear hot seat to benefit from her hard work, we will have links to the activists, websites and a few others where you can listen to the entire recording of the panel up on our website, nuclear hot seat.com under this episode, number 5, 3, 0, and no matter where you are, but especially if you're in New Mexico. After listening to this get involved, we need a groundswell of concern, citizens putting pressure on our legislators to turn this insane nuclear expansion around and the time to start doing it is right now
Announcer
05:52:27
Activists.
Libbe HaLevy 
05:52:35
And while you're at it, here is another easy elegant action you can take to disempower the nuclear weapons industry by hitting them where it hurts most in the money don't bank on the bomb is a system for divesting funds from those companies that are actively involved in the design and manufacture of nuclear weapons. This brief explanation of how the campaign works is abled voiced by Susie Snyder. She coordinates the research publication and campaigning activities for the group and is on the steering committee of ICANN. This brief explanation was recorded app Dr. Helen called the con's symposium on possible nuclear extinction on February 28th, 2015.
Susie Synder
05:53:21
It's amazing. It's called don't bank on the bomb and that's the website don't bank on the bomb.com. Step one, find out if your bank invests a nuclear weapon, producers, step two, contact your banks, tell them you don't want them to step three, tell the world what the bank says. And if they don't get rid of investments, go public because no bank wants to look like a bad guy. It takes one or two people only to make a huge difference, and that can cut off the money stream to the companies that make nuclear weapons. You and I, we have more power than we think, and that power is sitting in our wallet and how
Libbe HaLevy 
05:54:00
We'll find out whether the companies that we're told the bank is supporting
Susie Synder
05:54:06
The clear weapons industry. Well, we do a significant investigation every year. Now it's not completely exhaustive, but we profile 28 companies that have association with nuclear weapons, modernization, and maintenance, and it's on our website. Don't bank on the bomb.com. And we really want people to use our information and contact us all the time. You can do that in through the website, really easily contact me on Twitter, whatever works, and I'm happy to find out more. And if you find out, learn about more companies involved in nuclear weapons, tell us we'll do the research and we'll make it public for everybody to use.
Libbe HaLevy 
05:54:44
I loved it when I first heard about it and I love it. Still Susie Snyder of don't bank on the bomb. The website is don't bank on the bomb.com. And if you need a link, you'll find it on our website, nuclear hot seat.com. Under this episode, number 5, 3 0. This has been nuclear hot seat for Tuesday, August 17th, 2021. Our thanks again to Robin Collyer of K CEI, 90.1 FM in red river, New Mexico, a member of the nuclear hot seat broadcast network that gets our show from the Pacifica audio port network. Robin recorded the panel discussion. We featured today for K CEI and then offer the program to us for use by nuclear hot seat, for which we are grateful. We're also grateful to gene Stevens and the talus environmental film festival for putting on this event to begin with other material for this week show has been researched and compiled from nuclear-news.net, doing renard.wordpress.com beyond nuclear.com.
Libbe HaLevy 
05:55:50
The international campaign to abolish nuclear weapons don't bank on the bomb. The times of India op ed news, the Barents observer.com Bristol post.co.uk nuclear information resource service, or nears.org, Kyoto news.net town, common media.com. Strange sounds.org dot com. Common dreams.org, cypress-mail.com and the captured and compromised by the industry. They're supposed to be regulating nuclear regulatory commission. You should all know by now that you don't want to miss a single episode of nuclear hotseat because who knows it might be around some site that's right around your corner. So what you can do is go to our website, nuclear hot seat.com. There's a yellow box there, where if you put in your first name and your email address and send it to us, you'll be on our database. And we will send you one email a week, which has that week's link to an episode. And they brief summary of what's included.
Libbe HaLevy 
05:56:59
We don't sell our list or give it away or beat you over the head with it just one a week. And you get the show. It's easy. Do it. Now, if you have a story lead, a hot tip or a suggestion of someone to interview, send that information in an email to [email protected]. Please don't use Facebook messenger things just get lost there. And if you appreciate weekly verifiable news updates about nuclear issues around the world, take a moment, go to nuclear, hot seat.com and look for that big red button. Click on it, follow the prompts and know that anything you do will help. And we will really appreciate your support. This episode of nuclear hot seat is copyright 2021 Leiby Halevi and hardest streak communications, all rights reserved, but fair use allowed. As long as proper attribution is provided. This is Leiby Halevi of harvest street communications. The heart of the art of communicating, reminding you that we can always come up with a date that a nuclear emergency begins, but we can never come up with a date that it's over because once it starts, it's never over. That's it. There you go. You've just had your nuclear wake-up call. So don't go back to sleep because we are all in the nuclear hot seat,
Announcer
05:58:29
Clear hot seat. What are those people thinking? Nuclear hot seat. What have those boys been breaking their hot seat? The Ms. Sinking our time to act is shrinking, but nuclear Hotsy it's the bomb.