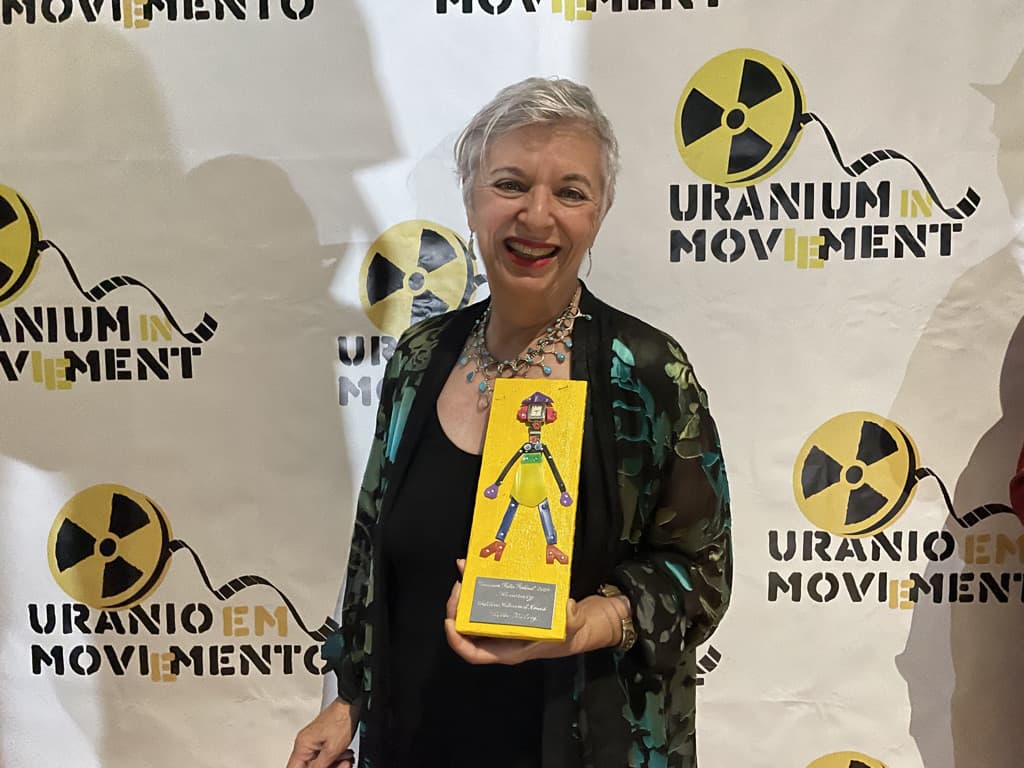 A Lifetime Achievement Award from the International Uranium Film Festval, 2023.
Wow, was I ever surprised – and chuffed!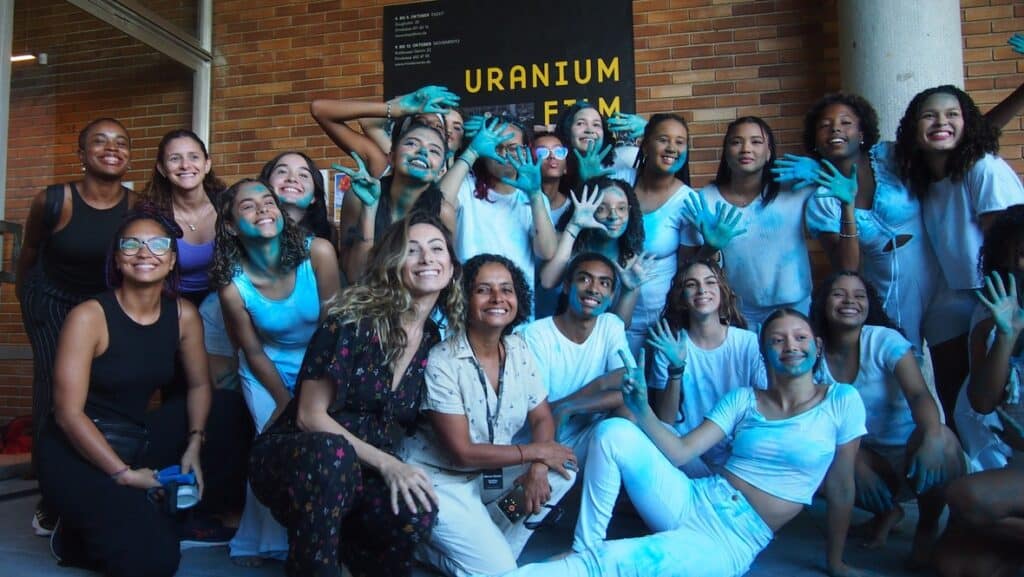 SPECIAL – International Uranium Film Festival in Rio – Pt. 2, The Awards!
In this second of two reports from the International Uranium Film Festival in Rio de Janeiro, Brazil, with interviews with Festival Founders and Directors Marcîa Gomez de Oliviera and Norbert Suchenek; depleted uranium expert, activist, and academic Damacio Lopez; and audience members, who reflect on what brought them there and why the Festival is so important. It all leads up to the Awards ceremony… including a special surprise Lifetime Achievement award for Nuclear Hotseat producer/host Libbe HaLevy.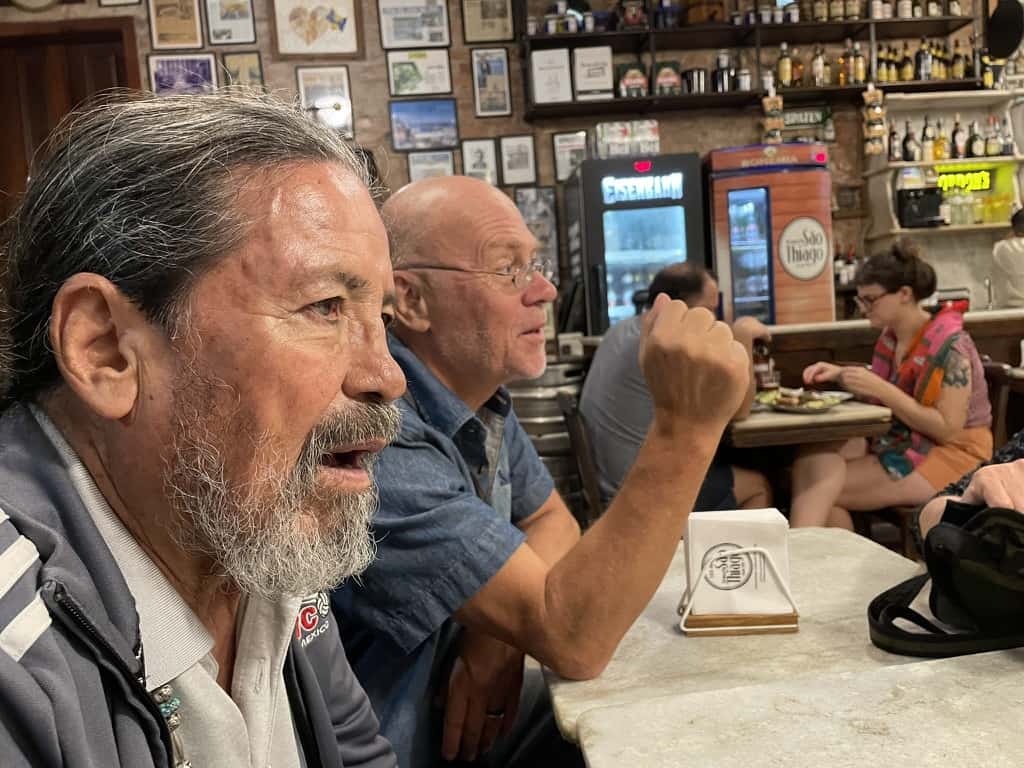 Damacio Lopez (l), a long time supporter and friend to the IUFF, in Rio from New Mexico, fills us in not only on his films, but on the early history and even pre-history of the IUFF.
Festival Founder and Director Marcîa Gomez de Oliviera explains how the Festival and her work at a Rio public school focused on media and the arts have become entwined since the Festival's inception.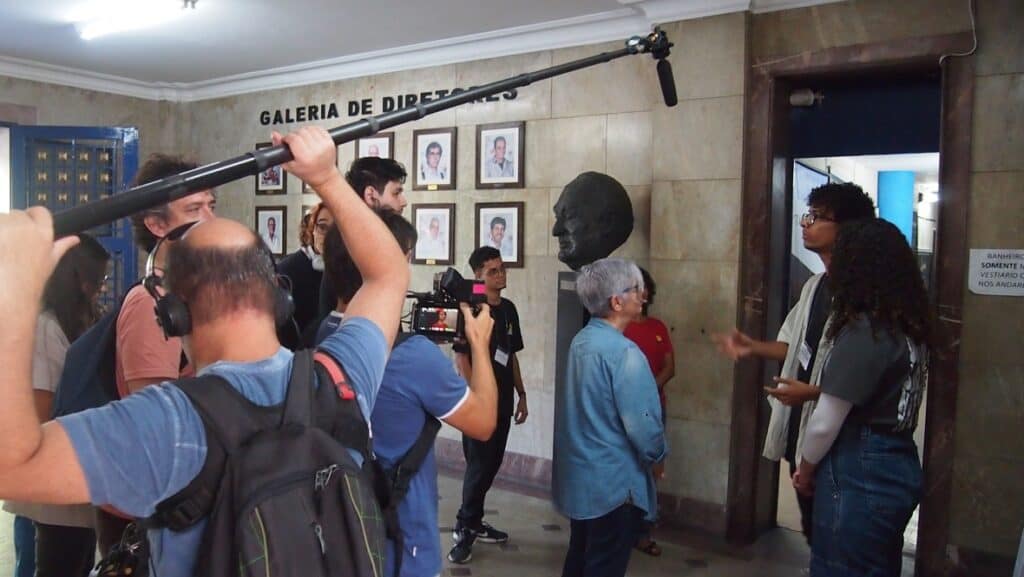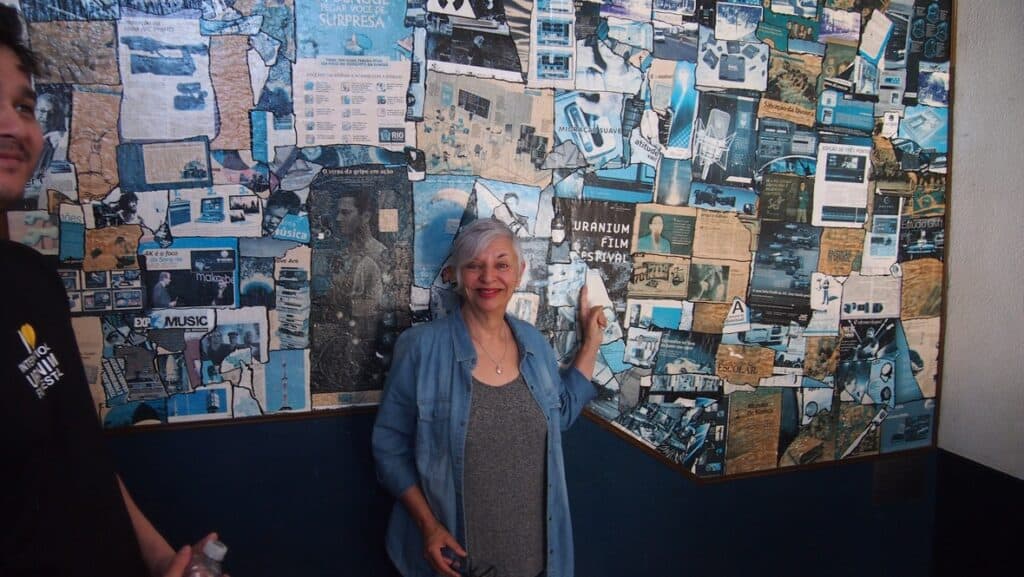 Festival Director Norbert Suchanek gives us a glimpse of future editions of the International Uranium Film Festival.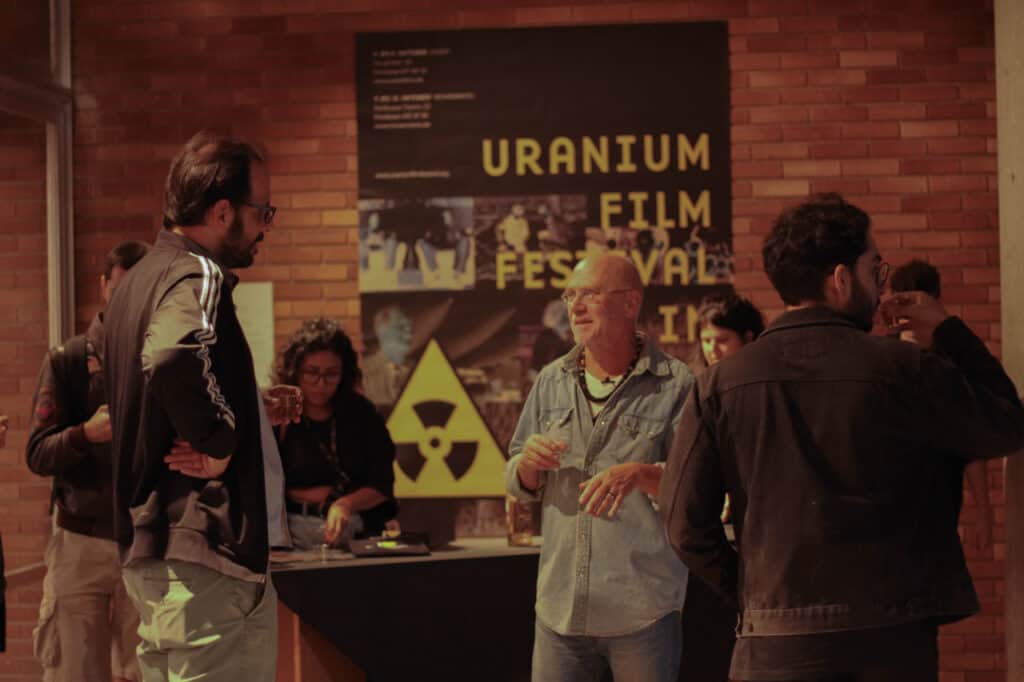 Norbert Suchanek (center) in his element – talking with fans and filmmakers during a break in the Festival schedule.
And when we weren't busy with the Festival…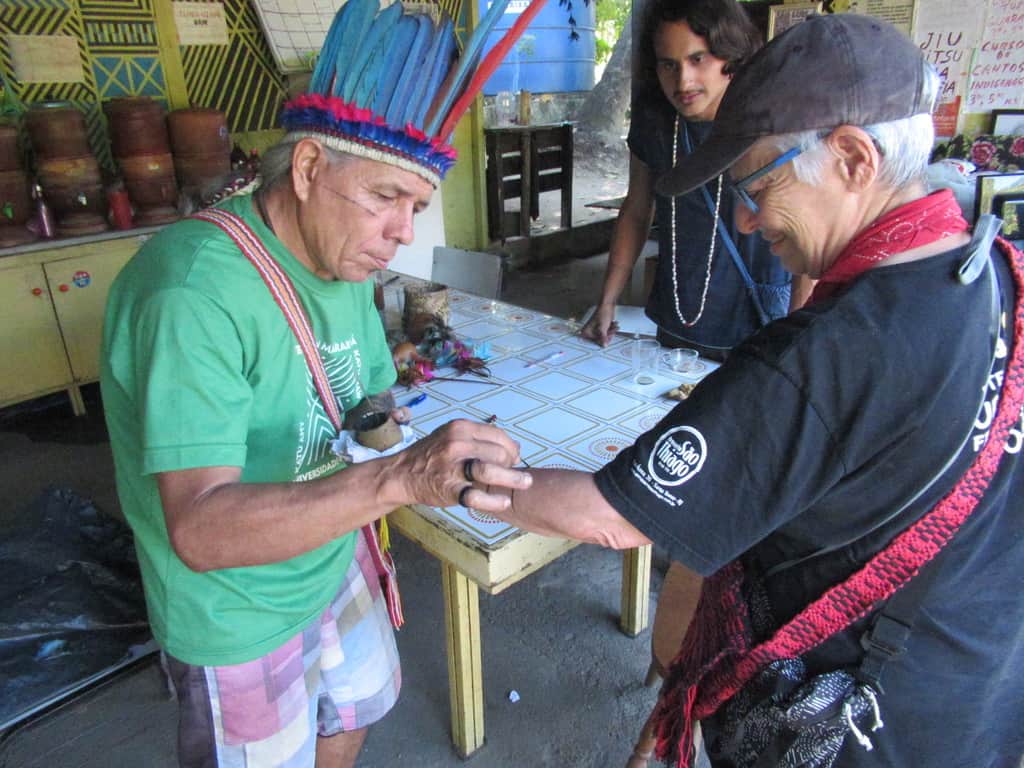 Me receiving my honoring tattoo from Urutau Guajajara, an indigenous leader from the Amazon village of Guajajara in the Amazon rainforest of northeast Brazil. (Photo by Norbert Suchanek)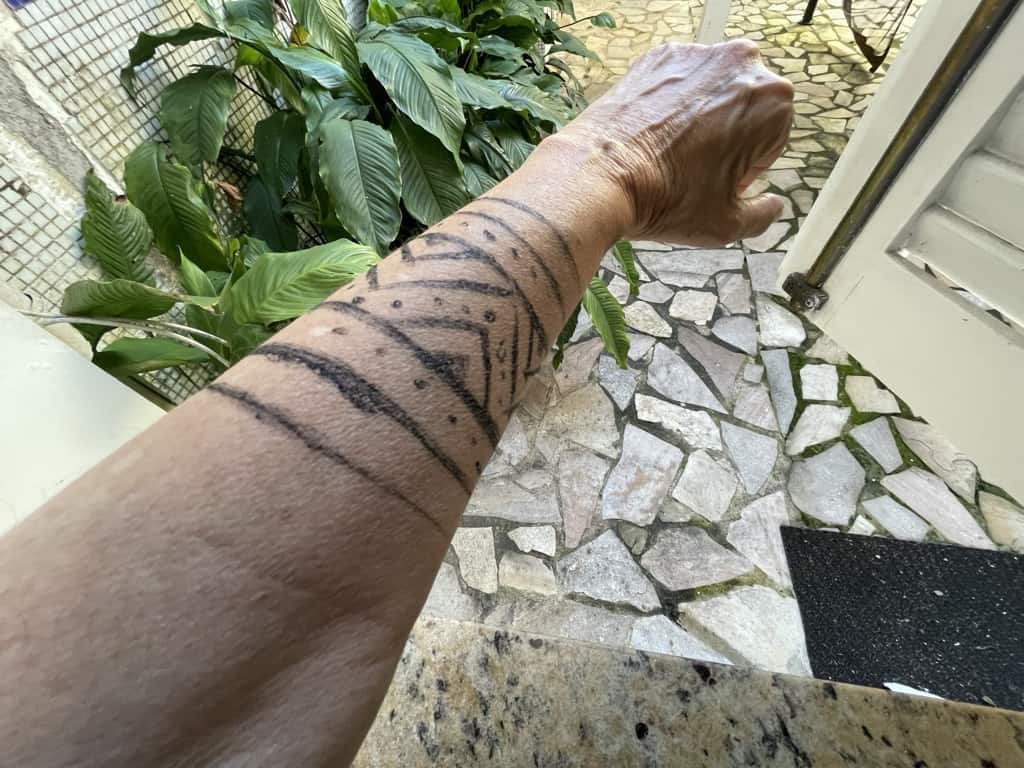 The finished "tattoo." I might just make it permanent…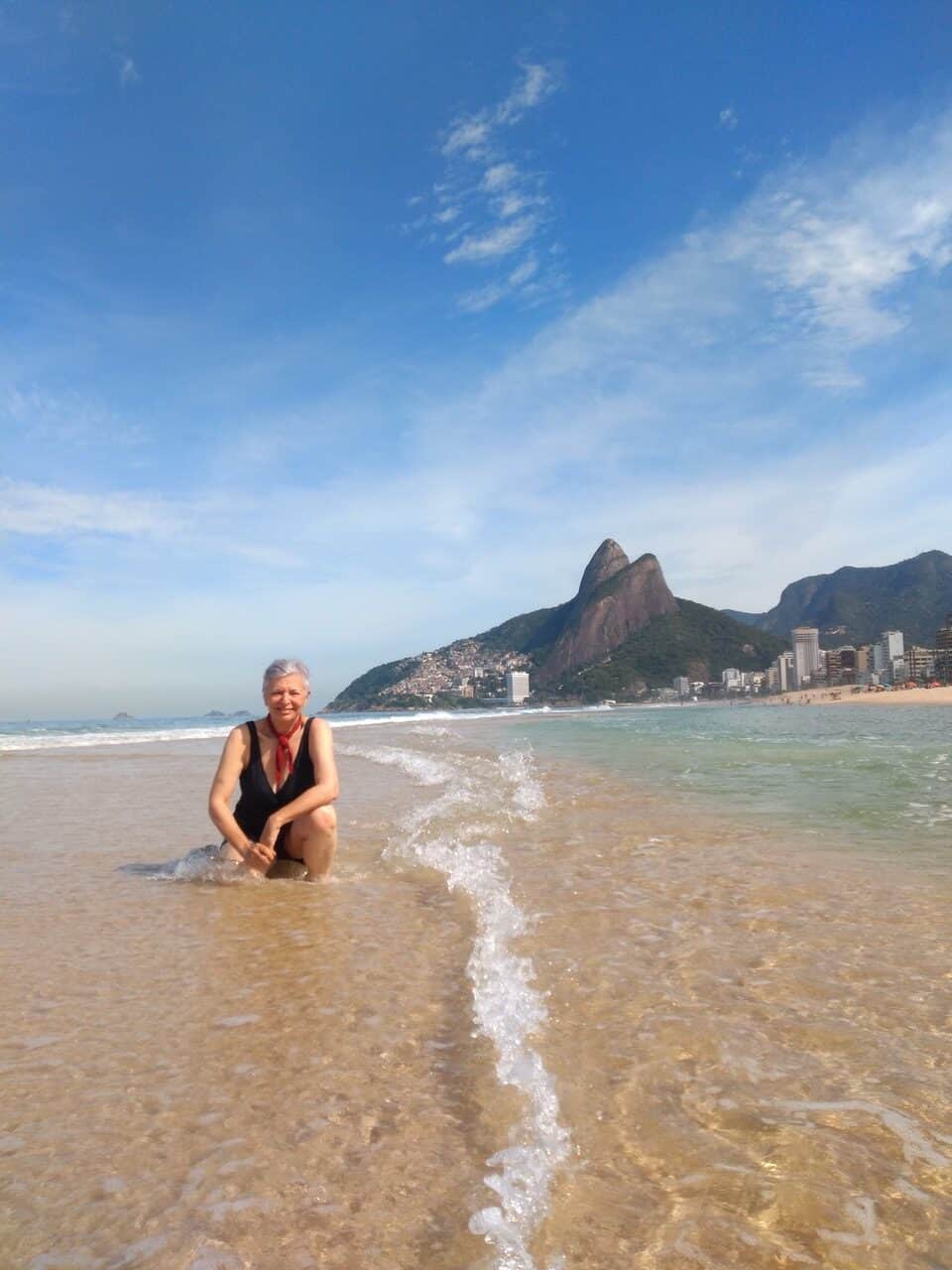 At Ipanema Beach during our break. Some days are just harder than others… (Photo by Miguel Silviera)
Other links from the Festival:
HOW TO BECOME INVOLVED WITH THE IUFF:
To contact the Festival about bringing it to your city/state/country, contact Norbert and Marcîa at:
Rua Monte Alegre 356 / 301
Santa Teresa, Rio de Janeiro / RJ
CEP 20240-190
Brasil
Email:

[email protected]

Phone: (0055) (21) 97207 6704
To learn how to submit your film for consideration, go to the website and click on the FILM ENTRY tab, or CLICK HERE.